Website URL : http://www.ucu.org.uk/1868
|
|
UCU has put equality at the heart of its activities on behalf of its members.
Some UCU branches/local associations (LAs) have equality officers who can assist you if you have any concerns on an equality-related issue. Otherwise your UCU departmental rep or other branch/LA officer will be able to help. To find out if there is an equality officer at your branch and how to contact them ask your departmental rep or branch/LA secretary/president. If you don't know how to contact any local UCU representative contact your regional office. The local contact finder will tell you the relevant regional office for your institution.
On this page:
See also our specific pages for:
---
Equality unit
UCU has a national team of staff with expertise and involvement in the whole equality agenda. They implement the policies and priorities determined by members through the democratic lay structures'.
If you have a general equality query, or to join one of our Equality network mailing lists (LGBT, Disabled Members, Women & Black Members) contact eqadmin@ucu.org.uk
If you think you might be interested in becoming a UCU equality officer you can find out more about what is involved on the Being a rep [redirect to new article - sources need updating] page.
---
Latest Equality News
International Women's Day
To celebrate International Women's Day on 8 March, UCU has produced a film entitled 'A woman's place is in the union' to raise awareness and to encourage UCU women to play an active role within the union at local as well as national level. The film is accompanied by
a postcard (.pdf) [123kb] which can be ordered from: eqadmin@ucu.org.uk
---
Disabled Workers and Students in Education
A TUC report published in March 2015, Disabled Workers and Students in Education, says that reforms have reversed progress being made towards an educational system that welcomes and respects disabled staff.
The report looks first at the experience of disabled teaching staff in the UK and then at the effects of various changes to the SEND system. Responses from trade union surveys illustrate the points raised by the report. Read more on the TUC website here or click here to download the report (.docx).
---
New guidebook on the social model of disability
The TUC has published a new guidebook on the social model of disability to help unions and their members improve equality for disabled people within unions and in the workplace. You can download the 13 page guide here (pdf).
In addition, Peter Purton, Equality Rights Policy Officer at the TUC has written a blog summarising the reasons for using the social model of disability. You can read his blog here.
---
Two new reports produced by TUC around the issue of gender inequality
A report by TUC and Women's Aid exposes the concealed despair of women trapped in financially abusive relationships. In many cases women are left trapped in poverty without access to money for essentials, emergencies or for their children. Click here to download the TUC/Women's Aid report (pdf).
A second report was prepared for the TUC Women's Conference 2015. It looks at how women have fared through recession and austerity. The report finds that while some progress on some headline measures of gender equality has continued, the employment and pay gap have continued to narrow. Some women are facing new hardships and barriers to equality: click here to download the TUC Women's Conference report (pdf).
---
Maternity rights and fixed-term contracts
This guide briefly outlines maternity rights on fixed-term and casual contracts.
Maternity Rights and Fixed Term Contract (.pdf) [382kb]
Maternity Rights and Fixed Term Contract (.doc) [320kb]
---
Violence against Women: FGM
The Equality Q&A Sessions will focus on an issue of UCU equality campaigning and/or interest arising from existing or new policy. We will cover all equality strands for example looking at topics such as action against violence against women, disability hate crime, racism / xenophobia or challenging homophobia and transphobia for example.
To coincide with International Day of Zero Tolerance to Female Genital Mutilation (FGM) observed on 6 February, we focus on the theme of Violence against Women and in particular Female Genital Mutilation.
Key facts:
an estimated 125 million girls and women alive today have been cut in 29 countries in Africa and the Middle East
if current trends continue, some 86 million young girls worldwide are likely to experience some form of the practice by 2030
FGM is mostly carried out on young girls sometime between infancy and age 15
FGM cause severe bleeding and health issues including cysts, infections, infertility as well as complications in childbirth increased risk of newborn deaths
FGM is a violation of the human rights of girls and women.
Violence against women - FGM (.pdf) [84kb]
Violence against women - FGM (.doc) [70kb]
---
World Mental Health Day - 10 October
World Mental Health Day is a day for global mental health education, awareness and advocacy, first celebrated in 1992. It's an initiative run by the World Federation for Mental Health, a global mental health organisation with members and contacts in more than 150 countries and is supported by the United Nations.
The 2014 theme is 'Living with Schizophrenia'.
Find out more in our briefing here:
World Mental Health Day 2014 (.pdf) [192kb]
---
Equality and employment rights briefing
This briefing updates branches on changes to equality and employment rights:

Equality and employment rights briefing, Jun 14 (.pdf) [104kb]

Equality and employment rights briefing, Jun 14 (.docx) [58kb]
---
Guidance on reasonable adjustments
UCU has produced guidance for members on reasonable adjustments. This was developed with the UCU Disabled Members' Standing Committee, and provides information, examples and resources on your right to reasonable adjustments and how to negotiate for them in your branch. You can download the guidance below.
Reasonable Adjustments (.pdf) [126kb]

Reasonable adjustments: removing barriers to disabled people at work - large print version (.doc) [114kb]
---
EHRC Report on the Specific Duty to Publish Equality Objectives (England)
The Equality and Human Rights Commission have published a report; Assessment of the publication of equality objectives by English public authorities, which reports on how listed public authorities have performed on the specific duty to publish equality objectives. It reports on the findings of an assessment of over 2000 authorities undertaken by the Commission, between September and December 2012.
A factsheet on the report for universities can be found here (pdf).
A factsheet for colleges is available here (.pdf).
---
UCU Statement
They will not divide us
UCU sends its sincere heartfelt sympathies to the family and friends of murdered soldier, Drummer Lee Rigby who was viciously and brutally attacked in Woolwich, South East London on Wednesday 22 May 2013.
UCU welcomed and agrees with the statement issued by Drummer Rigby's family urging for calm and to "appeal for everyone to show their respect in a peaceful manner"in the aftermath of his death and not to use his memory for personal or political gain.
UCU stands opposed to all extremist groups wishing to use this harrowing event to further peddle their hate through fear and violence as seen by the EDL, who on the night of the murder, descended to Woolwich by chanting 'whose streets, our streets' culminating in a running battle with the Police. The BNP organised further protests around the country and in central London, which have received strong opposition from community groups and trade unions.
UCU condemn the continued demonisation of Muslims through irresponsible reporting in the media by blaming all Muslims for the heinous act committed by two individuals whose actions are not representative of what it means to be a Muslim or a follower of the religion Islam. Also, the shocking increases in Islamophobic incidents of which 200 were reported including 10 attacks on mosques within a week following the murder.
UCU is proud to support activities organised by affiliates Unite against Fascism who organised the "Unity in the Community" event to demonstrate that the incident in Woolwich will not divide us and Hope not Hate who organised an on-line letter sending out a clear message to all extremist group that their rhetoric is not wanted nor is it welcomed.
UCU will work with other trade unions, Unite against Fascism, Hope not Hate and community groups to continue to challenge racism, fascism and Islamophobia within our colleges, universities and communities.
---
Supporting Members with Mental Health Conditions and Issues
UCU has published guidance for reps in representing members in cases involving mental health conditions and issues. You can download the guide below, or contact eqadmin@ucu.org.uk for a hard copy.


Supporting Members with Mental Health Conditions and Issues (.pdf) [241kb]
---
AoC Guidance for Colleges on Equality Impact Assessments
The Association of Colleges have published guidance on carrying out an Equality Impact Assessment in colleges. You can download the guidance below.


AOC, Equality Impact Asessment Guidance for College, Jun 13 (.pdf) [280kb]
---
UCU wall charts

International Women's Day Wall Chart
Each wall chart can be downloaded below, or send an email requesting a full printed version from Martin Whelton stating your postal address and how many copies you would like sent.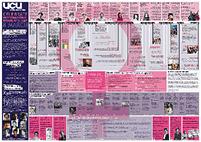 To mark 8 March, International Women's Day, UCU has updated its popular wall chart.
International Women's Day Poster (.pdf) [5.4Mb]
Holocaust Wall Chart

As part of its work around Holocaust Memorial Day UCU produced Holocaust Memorial Day wall chart to bring it right up to date. It includes new sections about the recent fight against fascist organisations like the BNP and the EDL. This resource can be used in your institution to educate against the dangers of anti-Semitism, fascism and racial discrimination.
Holocaust Wall Chart (.pdf) [1.5Mb]
Disability History Month wall chart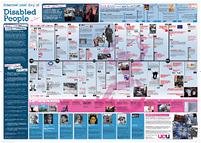 UCU is pleased to mark Disability History Month with the launch of the Disability wall chart to coincide with International Day of Disabled People. Disability history month is supported by a wide range of disability groups, unions and voluntary organisations, and aims to promote disabled people's rights and their struggle for equality now and in the past. Events about disability will be held all around the UK and further information can be obtained from www.ukdisabilityhistorymonth.com
International Day of Disabled People - UCU wall chart (.pdf) [4.9Mb]

---
About UCU's equality work
There are advice leaflets for members on various types of discrimination, bullying and harassment in the getting support section of this website.

Resources and guidance for UCU equality officers and activists can be found in the equality resource centre in the UCU activists section of the website.
If you have a general equality query, contact eqadmin@ucu.org.uk
UCU has negotiated national equality agreements in both HE and FE (see pay and conditions section) which branches/LAs strive to get implemented locally. The national equality unit (see above) supports branches/LAs and regional offices on equality issues and work to influence government policy on equality.
We live in a period of rapidly changing equality legislation. News on recent developments is to be found in the bi-monthly Equality News and the monthly electronic newsletter Equality Extra. Also see below for the latest UCU equality publications or view the equality publications page for a full list.
The union provides many opportunities for members to become involved in our equality work. UCU organises events specifically for black members, disabled members, LGBT members and women members (see specific pages for these groups). We also have email lists for each of these groups, which you can join by emailing eqadmin@ucu.org.uk.
Helping out at a local level is a great way to promote equality at your workplace - you don't necessarily need to become an equality officer, just an offer to circulate newsletters or put up posters for example will be appreciated. See How do I get involved? for more information. If you do think you might be interested in becoming a UCU equality officer you can find out more about what is involved on the Being a rep [redirect to new article - sources need updating] page.
UCU policy on equality is determined democratically by our members,
UCU has also developed policies and negotiated agreements on age and religion or belief.
While our prime concern is to fight for greater equality at work, we also strive to campaign against injustices members face in other areas of their lives, whether on grounds of sex, race, disability, sexual orientation, gender identity, religion or belief, age or any other aspect of identity which can lead to discrimination.
---
Related documents