•
•
•

Rally for Respect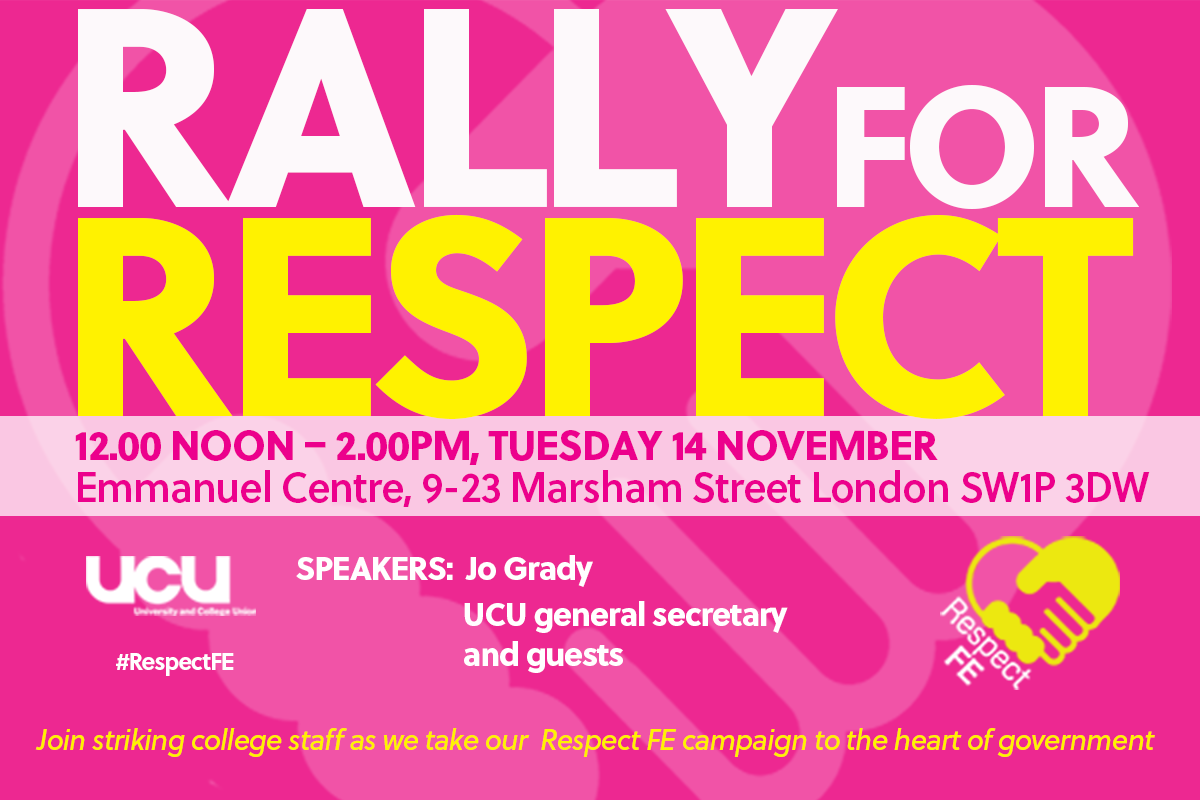 Rally for Respect
2 November 2023

Rally

12.00 - 14.00
Emmanuel Centre
9-23 Marsham Street, London, SW1P 3DW

Speakers: Jo Grady, UCU general secretary and guests

Lobby

14.00 onwards, where reps meets their constituency MPs to discuss the campaign and why our members need a better deal.
For too long employers and politicians have neglected further education and shamefully allowed college teacher pay to fall well behind teaching roles in schools. All while workloads continue to grow and the annual farce of 'negotiations' with the Association of Colleges (AoC) delivers nothing for our further education (FE) members. Enough is enough.
On Tuesday 14 November we will make them pay attention with a rally to coincide with the first of three days of strike action. This event will bring together both striking and non-striking members, others from across the union, and our wider supporters. It will make politicians sit up and listen to our call for a new settlement for FE in England.
Please bring your colleagues, friends and family - it's going to be big and we don't want you to miss it.
Let's turn Parliament pink with UCU banners, hats and placards and tell employers and politicians alike to 'Respect FE'!
Last updated: 3 November 2023