•
•
•
•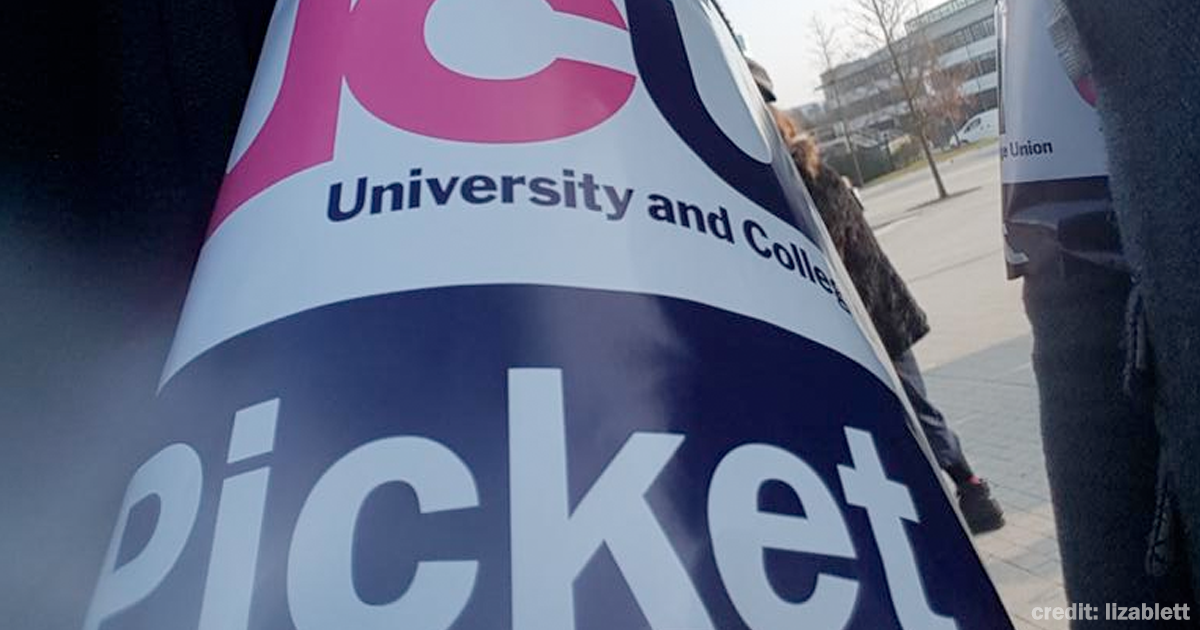 Strike fund support
3 October 2019
| last updated: 5 March 2020
In last year's USS strike UCU offered up to £50 per day of reimbursement from our fighting fund to all members to cover your fourth day of strike action onwards.
Today I am pleased to announce that I have consulted the union's president and honorary treasurer, and they have agreed to relax those rules for both of our current nationwide disputes in higher education.
If members vote to take action:
those of you earning £30,000 or more will be able to claim up to £50 from the third day onwards
those of you earning below £30,000 will be able to claim up to £75 per day from the second day onwards.
We recognise the enormous contributions which our casually employed and lower-paid members made to last year's strike over USS. This decision demonstrates our commitment to helping all of our members fight for national agreements that will make our working lives better - on job security, equality, workload, pay, and pensions.
I know that industrial action can be difficult, and we hope that this time a strong mandate from you will bring employers to the negotiating table before any strikes have to take place. We may not always be able to cover all of your deducted pay, but we are doing more than ever to support you when you do take action.
Before any industrial action takes place UCU will issue revised guidance about the practicalities of claiming from the fighting fund in order to make the fund as accessible as possible. We continue to ask members and other supporters who are able to spare some money to donate to the fighting fund.
In the meantime, please contact me with any questions you have about this initiative.
Finally, if you have lost or still not received your ballot papers please make sure that your membership information is up to date using My UCU, and request your replacement ballot paper here.
Jo Grady
UCU general secretary