•
•
•
•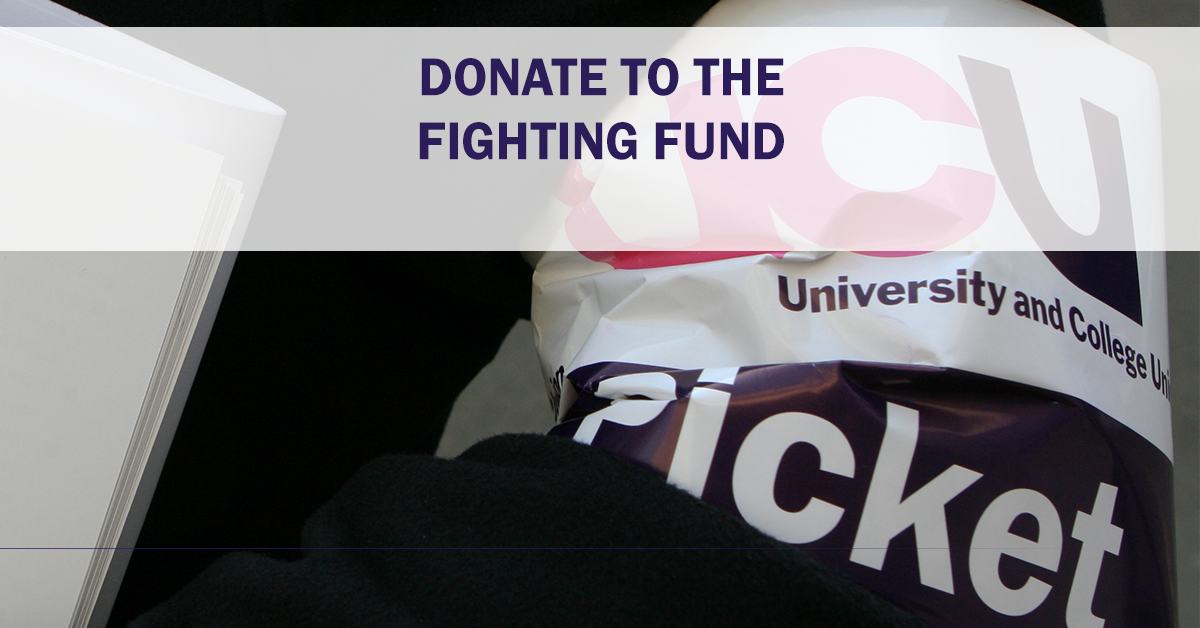 Fighting fund donations and claims
20 November 2019
| last updated: 5 March 2020
As we approach the first day of our scheduled strike action in higher edcuation on Monday, I'm writing to explain how to donate to and claim from UCU's fighting fund.
Our fighting fund is crucial to our strength as a union. When members go on strike, we need to be able to reimburse them for as much lost pay as possible - especially those members whose positions are lower paid and precarious. As I announced previously, this year we are offering even more support to members than we have in the past:
members earning £30,000 or more will be able to claim up to £50 from the third day onwards,

members earning below £30,000 will be able to claim up to £75 per day from the second day onwards.
Please make a donation
UCU branches are taking action in 60 institutions from Monday, but if they win the disputes they are involved in, staff outside those institutions will benefit too. That is why if your branch is not one of those on strike, I urge you to donate to the fighting fund. To make a donation, click here. To find out which branches are taking action, click here.
Think of the eight days' pay your colleagues stand to lose, and show your solidarity by donating as much as you can. The larger the fund is, the stronger the message we send to our employers that we will not capitulate.
How to claim from the fighting fund
Your questions about the strike answered
Finally, don't forget that I am conducting a live online Q&A session to answer questions about the strikes, this Friday from 1pm - 2pm. For details of how to watch and submit questions in advance or during the session, please click here.
Jo Grady
UCU general secretary