•
•
•
•

BTU Month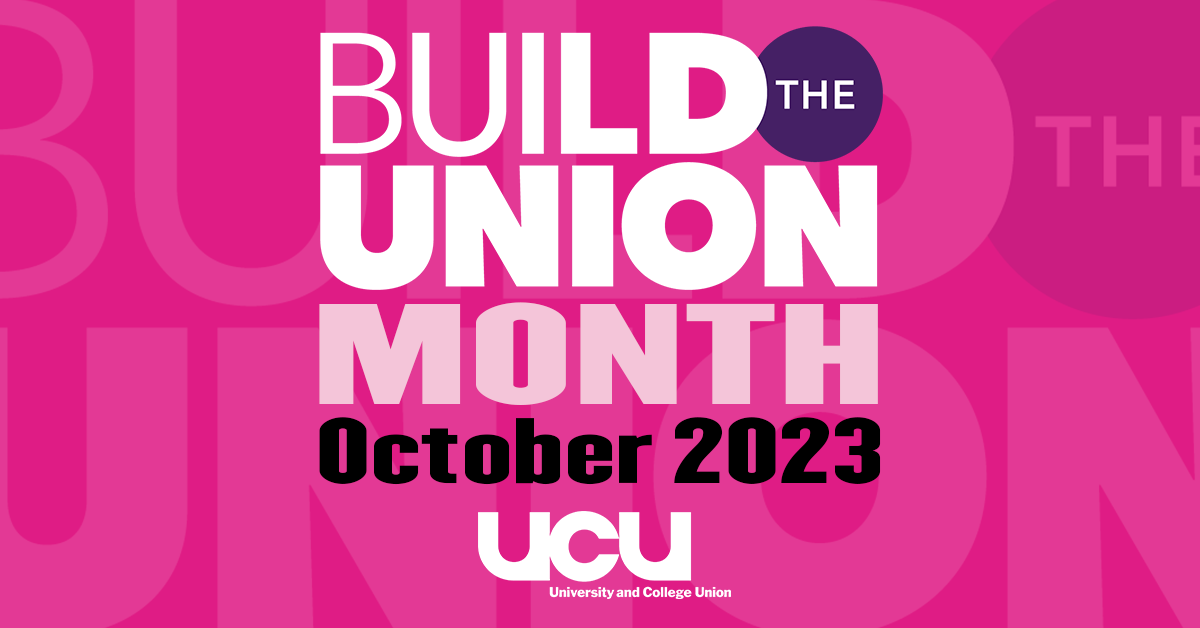 Build the Union Month
1 August 2023

This October, UCU is embarking on a union-wide recruitment drive to build our density and therefore our fighting power.
Building the union is vital to our success. More members equals:
more power - to persuade employers to accept our demands
more resources for union activities - the unions only income is membership fees
more democracy - the more members we have the more we represent the post-16 education workforce. The more representative we are the more powerful we are.
Every member, rep and official has a part to play. Keep an eye on our website and your emails for further details of our plans, but don't wait. Start recruiting today!
Themes for the coming month
Week 1 - Me + 10:
Use the guide to involve members in speaking to 10 colleagues.
Week 2 - mapping:
Gather information about where your members and potential members are.
Week 3 - recruitment conversations:
Use the guide to structure your conversations.
Resources
We've been updating our Build the Union resources and will be sending out new materials to every branch in advance of October.
Have a look at our existing resources, including generic materials, sector-specific materials and role-specific materials.
We want to share best knowledge and best practice among the membership so we are also keen to see the materials you have been producing locally which have proven successful. Use our form to share your resources and ideas.
Structured organising conversations
Mapping, charting and recruiting
Start recruiting TODAY!
Talk to your colleagues today, listen to their issues and explain how the union can help. Have a look at our recruitment conversations guide for tips.
Get non-members signed up at: join.ucu.org.uk
We are always keen to hear from you about what has worked locally to build your membership. Email campaigns@ucu.org.uk to let us know so that we can include you in our branch case studies.
Last updated: 5 October 2023