•
•
•
•

Getting involved in UCU - a course for black members new to activism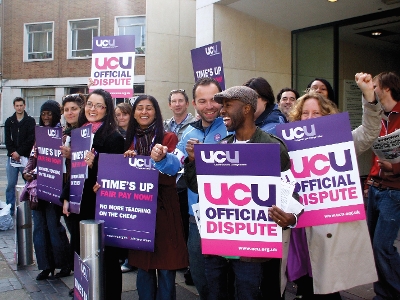 Getting involved in UCU - a course for black members new to activism
This course is aimed at new black* activists and members who are keen to get involved with their branch and the wider union. The course will also contain a CPD session around leadership and mentoring.
This one day course is specifically designed for UCU *black members who are interested in becoming more involved with UCU. The course will also include a leadership CPD session
Come and meet like-minded black members who want to make a difference at work!
This course will cover:
issues and positive solutions - becoming active in UCU locally
leadership and mentoring a professional development session
UCU campaigns, how you can get involve.
This course IS for you if:
if you are new to activism in UCU
if you want to get more involved in your union and are looking to learn more about UCU
if you self-identify as black.
This course is NOT for you if:
you have already undertaken a UCU reps training course or its equivalent
you are a member of the branch committee or executive
you are not new to activism.
*In UCU the word black is used in a political sense to describe people who self-identify as being from a visible minority (more usually from an Asian or African heritage) with a shared experience or understanding of discrimination
---
If there are no course dates listed below, or if you'd like to be made aware of further dates, please register your interest here.
---