•
•
•

The Friday email: 13 July 2018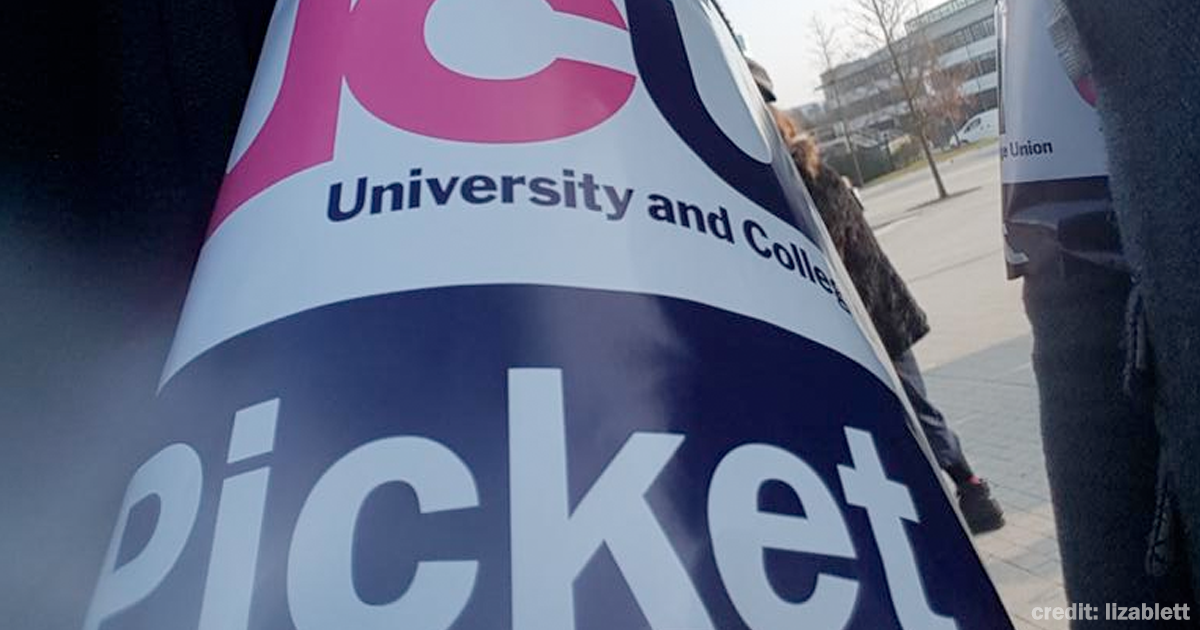 The Friday email: 13 July 2018
UCU wins right to strike for migrant workers
After months of campaigning by UCU, including most recently the threat of legal action, the home secretary Sajid Javid has announced that he will be changing the immigration rules to ensure that migrant workers will now be able to play a full part in legal strike action without fearing the impact on their immigration status.

This is a big win for all trade unionists, not just those in UCU and it has come about as a direct result of our campaigning work. Thanks to everyone who wrote to MPs and in particular to members from overseas who took strike action despite these concerns.
Fair pay, equal pay: build the campaign
Higher education:
A ballot for industrial action will open later in the summer. We're calling for an improved pay offer and progress to address inequality and precarious employment across the sector. Please stand up for fair pay and help us get the vote out when the ballot opens: download our posters, spread the word and make sure you get your personal and address details up to date.

Further education:
With spiralling workloads, low pay and insecurity, more and more FE staff are saying 'enough is enough' and Sally Hunt makes the case for a sensible pay offer in this week's TES. Our short films are giving members a chance to say why FE is so important and why we're fighting back. Please send us your own film or get in touch if you would like to help speak up for FE.
In the news
UCU wins strike guarantee for migrant workers
UCU calls for more money ahead of pay talks
UCU backs #LetThemTeach campaign
Together Against Trump - protest in London today
UCU is supporting the protests against Donald Trump's visit this week and members will be joining the London demonstration today (Friday 13 July) assembling at 2pm Portland Place, W1A 1AA and marching to Trafalgar Square for a rally at 5pm.
Use of 'casual worker' contracts to be ended at University of Sheffield
University of Sheffield UCU have secured a major win in the union's campaign against casualisation, getting a commitment from their management that teaching staff will no longer be employed on 'casual worker' contracts. Read more about the latest success in our campaign against casualisation here.
Demand the immediate release of Dr Hanifi Bariş in Turkey
Please sign the petition calling for the release of Dr Hanifi Bariş, a University of Aberdeen PhD graduate, who was arrested in Istanbul on 4 July, for criticising the Turkish government.
Best wishes

Justine Stephens
UCU head of campaigns
Last updated: 13 July 2018