•
•
•

Defend Leeds statutes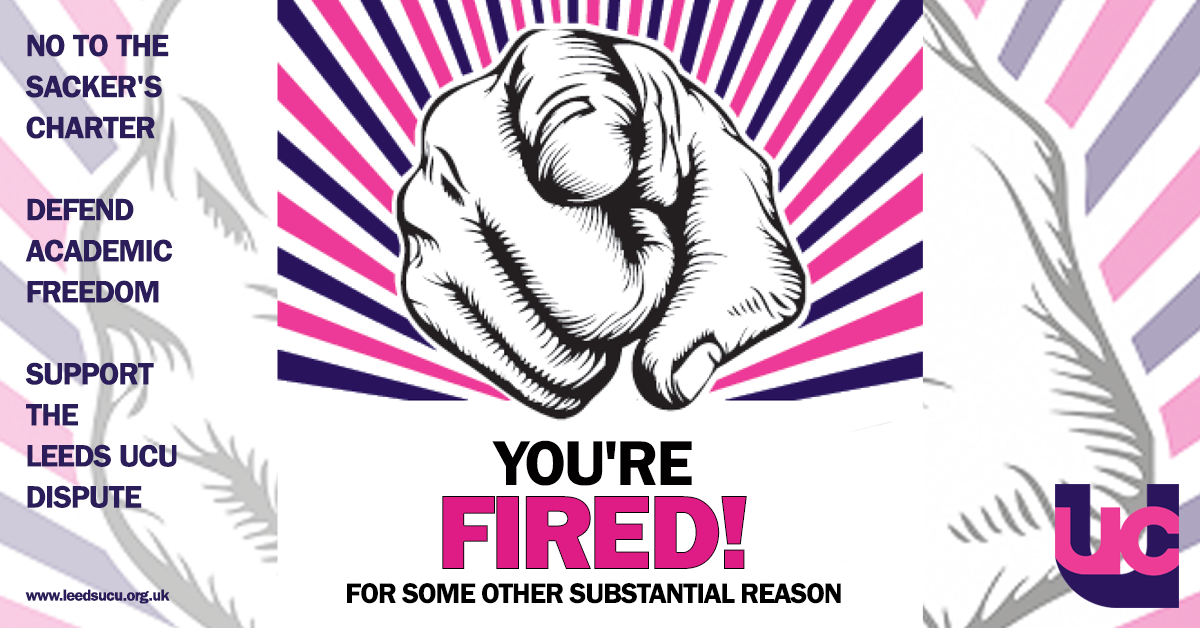 University of Leeds: defend our statutes
The University of Leeds branch is fighting management proposals to change statutes by introducing dismissal for 'some other substantial reason' (SOSR) and removing medical and legal chairs in some dismissal appeal procedures.
The changes have been dubbed a 'sacker's charter' which would impact academic freedom, affect staff terms and conditions and worsen long-standing employment protections. You can read more about the background to the dispute here.

The branch held three days of strike action so your support is urgently needed.
What you can do:
Thank you.
Last updated: 10 June 2019