•
•
•

UCU fighting fund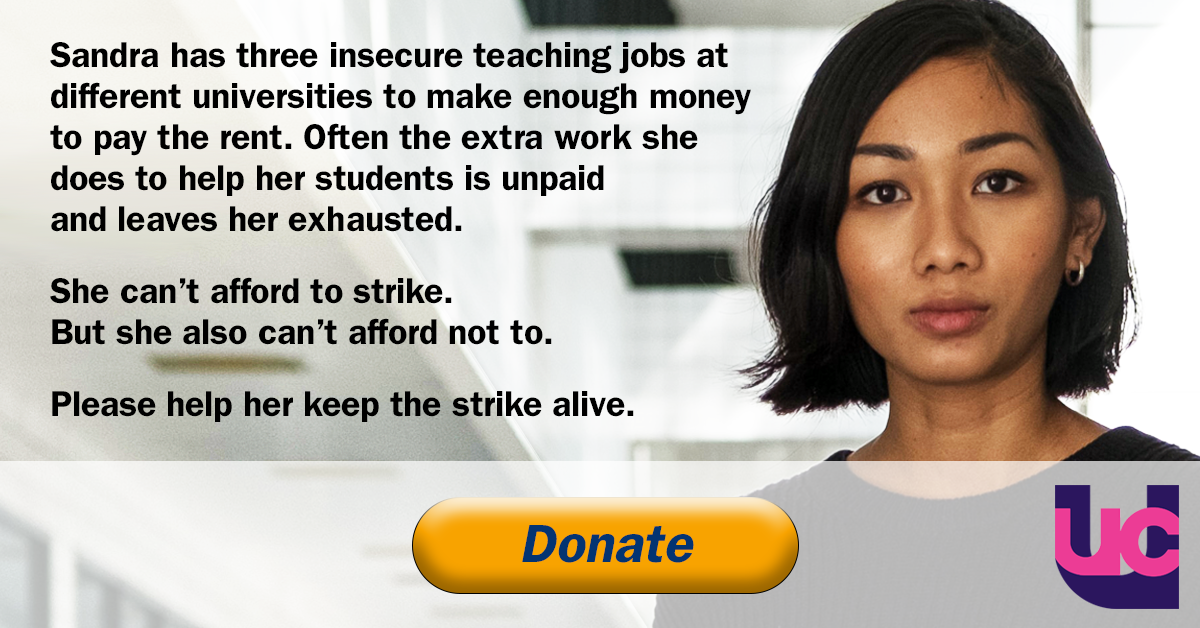 Sandra is in the fight of her life. Will you help her win?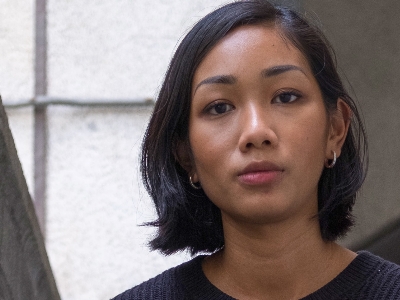 Thousands of members are like Sandra. They work on numerous insecure teaching jobs with different universities, often for many years, in order to make enough money to pay the rent. Frequently the extra work Sandra does to help and support her students is unpaid, and leaves her exhausted.
While her students pay more than £9,000 a year in tuition fees, the reality of Sandra's life and that of thousands like her is high stress, low pay, no job security and a heavy workload.
Sandra is on strike, and has been for more than four weeks, fighting for an improvement to her job security, for fairer pay, a healthier workload, and for the pension she signed up for.
She says she can't afford to take strike action; but with things getting worse every year she can't afford not to.
Will you help her and the thousands like her?
UCU is determined that Sandra and her colleagues will win this time.
But we desperately need your help to make sure members like Sandra are not forced to give up the fight.
Whether you can spare £10, £20, £50 or more, every penny will allow us to further support our most vulnerable, low paid and precarious members as they fight to defend their futures.
How to donate
Securely online via PayPal*:

Alternatively
Make a direct bank transfer, or set up a regular standing order, to:
Account name: UCU Fighting Fund
Sort code: 60-83-01
Account no: 20179432
Reference: 'FF2' and your name

or send a cheque (payable to 'University and College Union') to:
Fighting Fund donation (FF2)
Finance Dept
University and College Union
Carlow Street
London
NW1 7LH
Please, show your support.
Thank you.

*Please note that a small fee is incurred when paying by PayPal so use direct bank transfer or cheque to ensure the fighting fund receives 100% of your donation.
Last updated: 12 March 2020