•
•
•
•
•
•

Are you a student?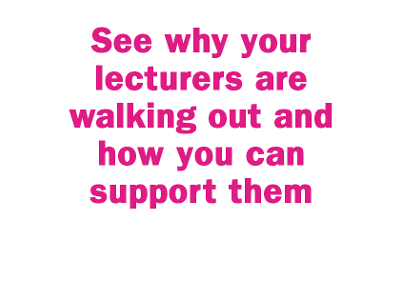 Do you want to support your lecturers? Here's a few things you can do!
(With thanks to the NUS Postgraduate Students Campaign)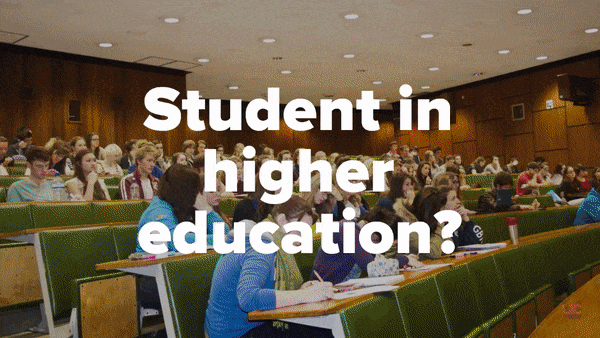 The most basic thing you can do if you support your lectures and their right to strike is to not cross the picket line at your university. Going in to university for non-compulsory contact hours, a 'teach-in' or popping to the library is crossing a picket line. Strikes will be taking place on Thurs 22, Fri 23, Mon 26, Tuesday 27 and Wed 28 February; Mon 5, Tues 6, Wed 7, Thurs 8, Mon 12, Tues 13, Wed 14, Thurs 15 and Fri 16 March. Please put these in your diary - NB. strike dates are different at King's, Queen Mary, Edinburgh and Stirling who begin their action in week two on Monday 26 February and then walk out for two days on Monday 19 and Tuesday 20 March.
It's really important to talk to your friends, other students and get them to support the strike too. Explain to them the reasons behind the action in this case and, if needed, the principles of a strike itself.
Post in your course Facebook groups, WhatsApp chats, tell your friends not to go to classes. In the past students have made and distributed leaflets explaining the specific and general details of strike action.
Having a stall where you give these out and take down names for students who willing to support the strike on the day can work really well. Get in touch with your local students' union and UCU branch to see what support they need.
You can support strikes on the day in person too. Whether you drop by to bring hot drinks and biscuits or stay longer and encourage fellow students to not cross the picket line, your solidarity will be greatly appreciated.
You can propose a motion at your students' union to ask them to stand in solidarity with striking staff. This means you'll have more resources, greater support and a bigger reach.
Members of staff might be losing significant pay as a result of going on strike. Consider holding a strike fund fundraiser event to support staff (especially precarious and casualised staff).
In general, on strike days, classes/talks etc run by striking lecturers won't go ahead wherever strike action is taking place (see the current list here). If you don't know if you lecturer(s) will be striking, email them and ask them - and offer them your support.
There will usually be a 'picket line' - a boundary set up by striking workers at the entrance to their workplace. If your university is a campus it's usually very easy to spot the picket. There might be multiple pickets if you have several campuses/university buildings which are spaced around town.
If you are a PG students, you can (and should!) join UCU. You can join as a student member if you aren't employed by the University, and as a regular member if you do teach (both are free for PGs). If you are a PG who teaches, you can find out more information via the UCU FAQs here.
If your university is not involved in the strike action - you can still support the strikes if there's another university in your town where strike action is taking place. Offer the students' union and UCU branch support and solidarity and share information and resources.
To find out how to contact your local UCU branch, please contact Justine Stephens, UCU head of campaigns:.
To find out more about the NUS PG campaign, please follow them on Twitter: @nus_pg
Last updated: 9 March 2018