•
•
•
•
•
•

Write to your university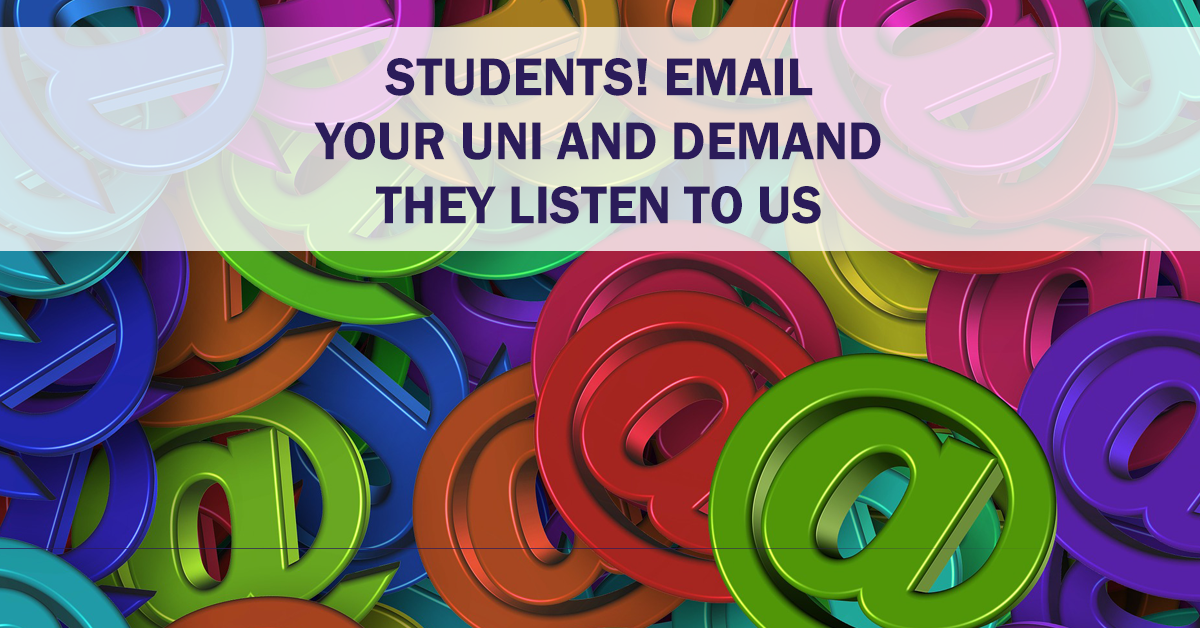 USS dispute
Students! To help avoid the strikes and protect staff pensions please write to your university asking them to resume national negotiations with UCU immediately.
Step 1: Search for contacts to email
Please search for your contact(s) using the form below. You can then select the contacts you wish to email.