•
•
•
•
•
•

Write to your university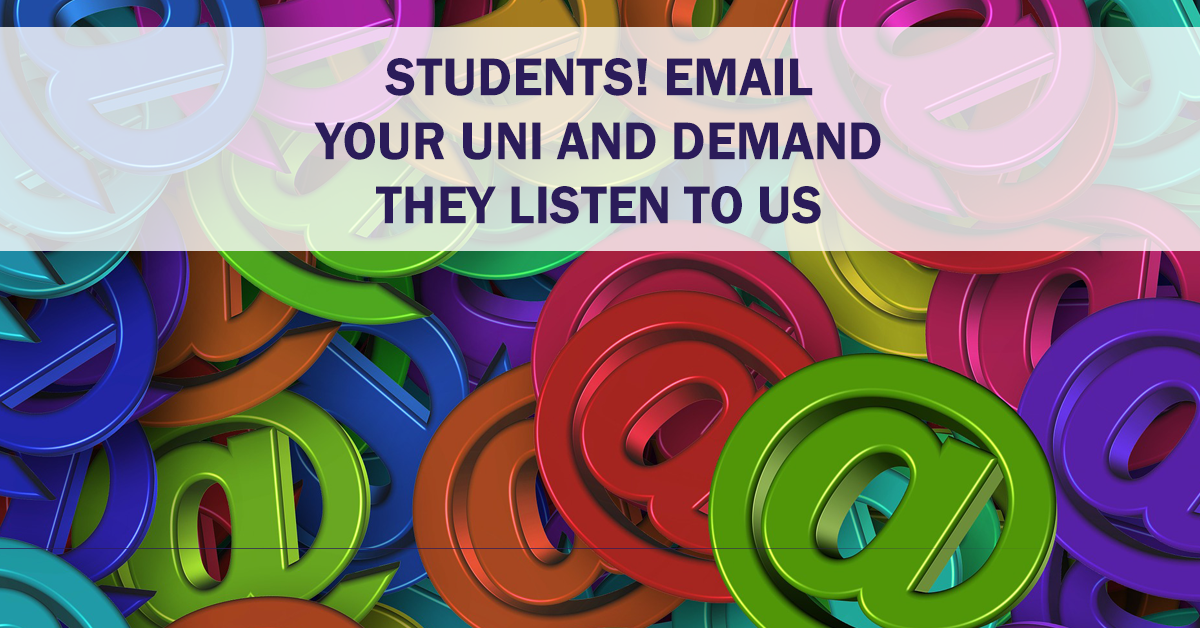 USS dispute
Students! To help avoid the strikes and protect staff pensions please write to your university asking them to listen to staff concerns and agree to a decent guaranteed pension.
Step 1: Search for contacts to email
Please search for your contact(s) using the form below. You can then select the contacts you wish to email.
Step 2: Select your contact
Searching on "The University of Strathclyde" found one result
NOTE: Recently emailed recipients are excluded from the search results