•
•
•
•

Protests over sacked Sandwell College lecturer as strike ballot opens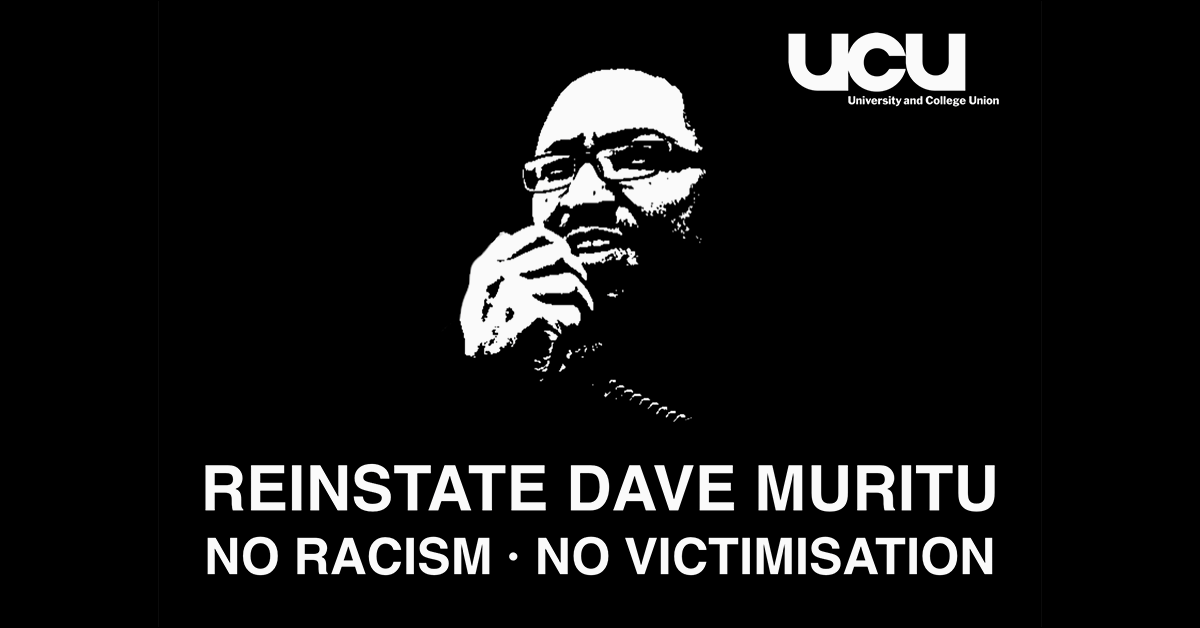 Protests over sacked Sandwell College lecturer as strike ballot opens
21 June 2019

Protestors will take to the streets of West Bromwich on Saturday 22 June to protest against the 'heavy-handed' sacking of Sandwell College lecturer and UCU activist Dave Muritu.
Crowds will gather at the main Sandwell College campus on Spon Lane from 12:30pm with a march leaving at 1pm. Protestors will make their way to the college's Central Sixth building in New Square for a rally.
Speakers will include Dave Muritu, UCU general secretary-elect Jo Grady, the union's head of further education Andrew Harden and local councillors Salma Yaqoob and Pete Lowe.
A ballot for strike action at the college opened on Friday 21 June as Muritu's colleagues vowed to fight for his reinstatement. The ballot closes on Friday 12 July. The row centres on the sacking of maths lecturer Muritu for writing on a poster promoting the controversial Prevent programme. Although Muritu admitted to the incident and apologised for his actions, the college dismissed him at the end of May.
UCU said such a heavy-handed and disproportionate response from the college had to be down to Muritu's trade union activities. Muritu is the local branch secretary of UCU, and played a key role in negotiating a landmark pay deal for staff last year.
Over 7,000 people have signed a petition calling for Muritu's reinstatement and shadow education secretary Angela Rayner and shadow labour minister Laura Pidcock have shown their support for the campaign.
UCU general secretary-elect Jo Grady said: 'On Saturday protestors in West Bromwich will send a clear message to Sandwell College that the heavy-handed sacking of Dave Muritu is not acceptable. They join MPs and the thousands of people who have called for the college to reverse its decision to sack Dave.
'Sandwell has said that Dave's actions didn't bring the college into disrepute, so we can only assume that he is being singled out for his trade union activities. The protests come as Dave's colleagues are being balloted for strike action and the college can expect to face serious disruption if it does not think again.'
Last updated: 21 June 2019