•
•

UCU Wales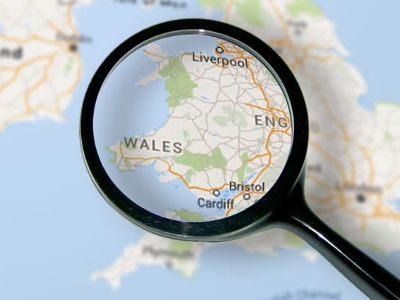 UCU Wales
UCU Cymru represents members in both higher and further education in Wales
Jump to:
---
LATEST
Welsh assembly elections 2016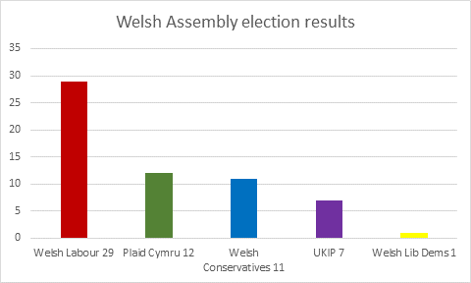 For full results see the BBC website. See our overview of the party manifestos here.
April 2016: Review of further education finances in Wales
The Auditor General for Wales has started a review of the Welsh government's oversight of further education finances. The aim is to check whether the Welsh government are confident that further education institutions in Wales are financially well placed to deliver the Welsh government's expectations. UCU Wales have submitted a

response to the review [80kb], supported by the

UCU Wales manifesto [214kb] and

commentary [351kb] along with the recommendations of the Hazelkorn review.
The study is expected to be published in the autumn of 2016. Further information is available here.
March 2016: Hazelkorn recommendations published
The final report of the Hazelkorn Review 'The oversight of post-compulsory education in Wales, with special reference to the future role and function of the Higher Education Funding Council for Wales (HEFCW)' has been published. The six recommendations are:
develop an overarching vision for the post-compulsory education system for Wales based upon stronger links between education policy, providers and provision, and social and economic goals to ensure the needs of Wales are future-proofed as far as is practicable
establish a single new authority - to be called the Tertiary Education Authority(henceforth TEA) - as the single regulatory, oversight and co-ordinating authority for the post-compulsory sector
place the needs of learners at the centre of the educational system, by establishing clear and flexible learning and career pathways
civic engagement should be embedded as a core mission and become an institution wide-commitment for all post-compulsory institutions
create a better balance between supply-led and demand-led education and research provision shifting away from a market-demand driven system to a mix of regulation and competition-based funding
create the appropriate policies, processes and practices to encourage better long-term and joined-up thinking about the educational needs and requirements for Wales, now and into the future.
UCU Wales provided

written evidence to the review [351kb] and also met with Professor Ellen Hazelkorn on 4 November 2015.
February 2016: Education Workforce Council (EWC)
You may be aware that a prohibition order has recently been imposed on an FE lecturer by the EWC, for having a sexual relationship with a 16 year old student. You should be aware that under the Sexual Offences Act 2003 , this is the abuse of a position of trust.
Learning support staff in FE as well as FE lecturers, will have to be registered from 1 April 1 2016.
The proposed consultation on expanding the remit of the EWC, has been postponed until after the Welsh assembly elections on 5 May.

For general information about the EWC to: www.ewc.wales/
November 2015: ITT concerns
UCU Wales expressed concerns over the initial teacher training reforms.
September 2015: UCU manifesto for Welsh assembly elections 2016 launched
The manifesto sets out our vision for the post 16 education sector in Wales, one where the value of education is recognised in its own right, for the importance of providing opportunities to develop personal skills and not just a tool for delivering an employer skills agenda measured only by its economic value:

UCU Wales manifesto, Welsh assembly elections 2016 [214kb]
April 2015
Education Workforce Council created
See also:
CONNECT WITH UCU WALES

Wales regional office contact information


like us on Facebook


follow @UCUWales on Twitter

Tweets by @UCUWales
---
Post-16 education and UCU in Wales
The Welsh Government and its executive determine how much funding colleges receive each year. Because of changes to the HE funding mechanism the funding follows the student and therefore universities are very dependent on the student numbers allocated by the Higher Education Funding Council in their fee planning policy. Both funding mechanisms have to be funded by the budget available to the Welsh Government.
Education policy is a devolved matter and UCU Cymru spends a significant amount of time and energy ensuring that all politicians are aware of the issues which affect UCU members in both sectors in Wales.
Every college of further education and every university has a branch of UCU with branch officers who are trained to provide advice on the policies and procedures operated by your employer.
---
UCU Cymru documents
Guidance for branches in Wales:
Recent consultation responses include:
UCU response to the Wales audit office review of Welsh government oversight of FE institutions' finances, Apr 16 [80kb]
UCU Wales response to the Welsh Government draft budget proposals 2016-17, Jan 16 [155kb] (opens in a new window)
Review of the oversight and regulation of post-compulsory education and training in Wales, Nov 15 [351kb] (opens in a new window)
UCU reponse to the Welsh Labour pre-manifesto consultation, Oct 15 [6Mb] (opens in a new window)
UCU response to the Welsh Liberal Democrats manifesto consultation, Aug 15 [793kb] (opens in a new window)
Aligning the apprenticeship model to the needs of the Welsh economy: UCU Cymru consultation response, Apr 15 [276kb] (opens in a new window)
The designation of higher education courses at alternative providers for the purpose of student support: UCU Cymru consultation response, Apr 15 [168kb] (opens in a new window)
Independent review of higher education funding and student finance arrangements in Wales: UCU Cymru response, Feb 15 [151kb] (opens in a new window)
KS4 Initial Vocational Education and Training consultation: UCU Cymru response, Feb 15 [79kb] (opens in a new window)
Proposals for minor amendments to the current GTCW disciplinary procedures and Rules in preparation for its reconfiguration to the Education Workforce Council (EWC) on 1 April 2015: UCU Cymru response, Feb 15 [97kb] (opens in a new window)
Proposals for minor amendments to the current GTCW registration rules in preparation for its reconfiguration to the Education Workforce Council (EWC) on 1 April 2015: UCU Cymru response, Feb 15 [93kb] (opens in a new window)
Public Services Staff Commission white paper: devolution, democracy and delivery: UCU Cymru response, Jan 15 [66kb] (opens in a new window)
Click here to see all UCU Wales documents.
---
Further education in Wales
Education Workforce Council
The new professional body for the education workforce, including FE lecturers, came into force on 1 April 2015. Information on the aims and purposes of the EWC can be found here:

UCU Wales branch officer briefing on the Education Workforce Council Wales, Apr 15 [101kb] (opens in a new window)
Wales national contract
All colleges must implement the national contract by 1 September 2016. The

implementation agreement [86kb] (opens in a new window) sets out the requirements in relation to staff working in colleges. See the FE agreements in Wales page for further information.
Wales FE pay
Joint unions' pay and conditions claim 2015-16
At the meeting on the 4 March it was agreed that ColegauCymru could pay the 1% on account in the March pay packet, whilst the trade unions consulted their membership on the offer and it was agreed that the JTUs would respond to the offer by the end of April. Members should be hearing from their branch officers after the 12 April in time for the special FESC on 23 April 2016.
Find full details on the FE Wales pay page.
National pay scales in Wales
All lecturing staff should be paid on the rates laid out in the following pay scales:
part time hourly pay rates
lecturer grades
management spine
available from the Wales FE pay scales page.
Key information:
---
Higher education in Wales
The main policy focus of UCU Cymru is to ensure that higher education is high on the agenda of the Welsh government and that strategic developments are beneficial to staff and the universities.
The minister for education and skills announced in November 2013 that he had asked Professor Ian Diamond, vice chancellor of Aberdeen University to chair a review of higher education funding and student finance arrangements in Wales. A factual summary will be produced in autumn 2015, with final report in September 2016.
UCU Cymru is currently working on a submission to the review panel. If you would like to be involved in that process please contact Lisa Edwards: ledwards@ucu.org.uk
Key information:
Initial teacher training
Following publication of the Furlong report into initial teacher training and education (ITT) in Wales, UCU Wales are concerned that the reforms to ITT are moving rapidly ahead and from our point of view, with very little expert practitioner input. We have put together a pack of the available information that we have so far:

Review of ITT in Wales: UCU Cymru consultation response, Mar 13 [277kb]
We are aware that the minister for education and skills is keen that ITT providers should 'raise their game'. However we are not yet aware what the criteria for programme accreditation will be. Currently there is a task and finish group looking at accreditation criteria, but do not know if any practitioners are included in this group.

We also know that a stakeholder group (see list in briefing pack) has been formed, to develop the 'approach to implementing the recommendations of Successful Futures and Teaching Tomorrow's Teachers'; however the 12 representative education trade unions have been informed that they can only have three places in the group on a rota basis. This in our opinion is not acceptable as it would mean that each union would only attend one in four meetings and practitioners would not be and influential part of the reforms; contrary to the recommendations of Donaldson. The joint trade unions have written to the minister expressing their concern over this issue (also in pack).
Update: the minister has agreed to invite all 12 of the education trade unions to participate in the strategic stakeholder group:

Wales ITT stakeholder group: minister agrees union invite, 25 Nov 15 [268kb]

The bidding process for ITT provision will begin in September 2016 with programme roll out scheduled for September 2018.

UCU Wales is setting up an initial teacher training network to discuss proposals. If you would like to become part of the group or if you would like further information please contact Lisa Edwards, who is also happy to come out and talk to members in ITT departments in Wales.