•
•
•

Overworked in Wales FE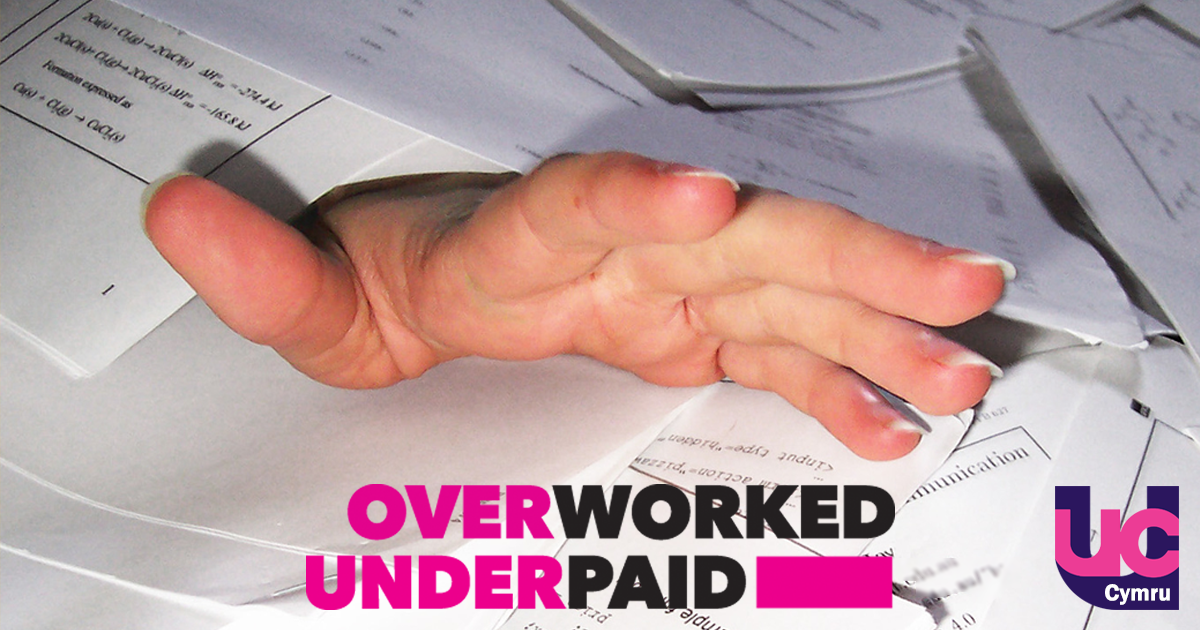 Welsh campaign to improve the national workload agreement

The UCU Wales ballot on workloads has now closed and you can see the results from your institution listed here.

Thank you to every member who voted and for your support in encouraging others to get the vote out.
The Welsh budget for FE has decreased quite significantly over the last three years and it appears that it will probably continue to decrease as the Westminster government cut the amount of money given to Wales in future years. This has resulted in a drop in teaching staff numbers of around 12% between 2012/13 and 2015/16. As you are no doubt aware, the effect of these cuts is having a significant impact on the workload of staff.
Both the UCU workload and the Welsh Government workforce survey indicate that teaching staff are on average working 10 hours per week over and above their contracted hours, in order to try and keep on top of their workload.
The issue has been raised with Colegau Cymru, by the Further Education Joint Trade Unions Wales;

you can read their briefing here [93kb]. Only by persuading the government to properly fund FE will we able to get a workload agreement that reflects the actual amount of time members put into their jobs.

UCU's Further Education Sector Committee UCU agreed in October 2017 to move into dispute with the employers in Wales and to liaise with the Wales joint trade union negotiating group to ensure UCU is able to take any resultant action in conjunction with other unions. Read more in the October 2017

Wales FE newsletter [100kb].
What can you do?

Keep up to date with the latest UCU workload campaign newsletters:

Indicative ballot newsletter 2, 14 Dec 17 [84kb]


Indicative ballot newsletter 1, 7 Dec 17 [78kb]

Wales workload campaign news 3 [163kb]


Wales workload campaign news 2 [261kb]


Wales workload campaign news [125kb]

Attend local branch meetings, to discuss this issue with your fellow branch members.

Let your branch officer know whether you will support a campaign, including industrial action, to address the issues of workload in your college.

Talk to your colleagues who are not members of UCU and encourage them to join UCU and add their voice to the campaign, they can join online at: https://www.ucu.org.uk/join
Last updated: 31 January 2018