•
•

UCU Scotland
Connect with UCU Scotland
UCU Scotland contact information
Visit the UCU Scotland blog .

Follow @ucuscotland on Twitter
Latest tweets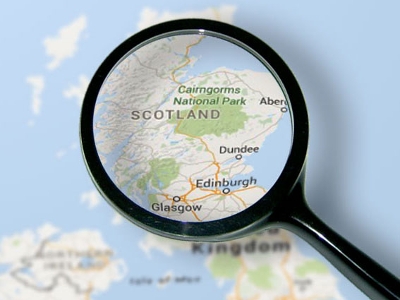 UCU Scotland
UCU Scotland has an autonomous executive which operates under the umbrella of national UCU.
The UCU Scotland executive has representatives from every branch in Scotland.
UCU Scotland raises issues by:
lobbying the Scottish parliament
working with the Scottish government and MSPs.
We work with and influence:
Universities Scotland
the Scottish Funding Council
Scottish media
NUS Scotland
Scottish representative bodies.
---
Manifesto for the 2016 Scottish Parliament elections
On Thursday 5 May 2016 Scotland voted in the fifth Scottish parliament elections since the re-establishment of the parliament in 1999. Higher education has been to the fore of the debate during those 17 years with the issues dominating the political agenda and ranging from tuition fees and research funding to the recent debate around university governance.
In preparation for the general election in 2015, UCU Scotland set out seven policy proposals for higher education and called on politicians from all parties to recognise the value of higher education and support these proposals.:

Manifesto for the 2016 Scottish parliament elections, Mar 16 [253kb]
---
Higher education governance bill
UCU Scotland has welcomed the publication of a bill by the Scottish government which will introduce new measures to make the governance of higher education institutions more transparent, and enable the election of chairs.
The higher education governance (Scotland) bill takes forward a number of recommendations from the 2012 review of governance in Scottish universities and other higher education institutions, chaired by Robert Gordon University principal, Professor Ferdinand von Prondzynski.
The bill will:
require higher education institutions ('HEIs') to appoint the chair of their governing body in accordance with an agreed, consistent process. Through this, the Scottish government aims to introduce elected chairs for the governing bodies of all Scottish higher education institutions
ensure that staff, students and trade unions are included in the membership of HEI governing bodies
limit the membership of academic boards to no more than 120 people
strengthen the current statutory definition of academic freedom by explicitly protecting the freedom to develop and advance new ideas and innovative proposals.
UCU Scotland comment ahead of debate on the higher education governance bill

UCU Scotland briefing on the Scotland HE governance bill, Jan 16 [183kb]
UCU Scotland comment on the education committee's stage one report on the governance bill
The consultation

Read UCU's evidence to the consultation here. [230kb]
Find all responses to the consultation here.
Scottish government's analysis of the responses.
Universities who want to maintain status quo on new transparency rules are out of touch
---
Staff support is provided by the Scottish UCU office.
Last updated: 4 July 2016