•
•

It's your time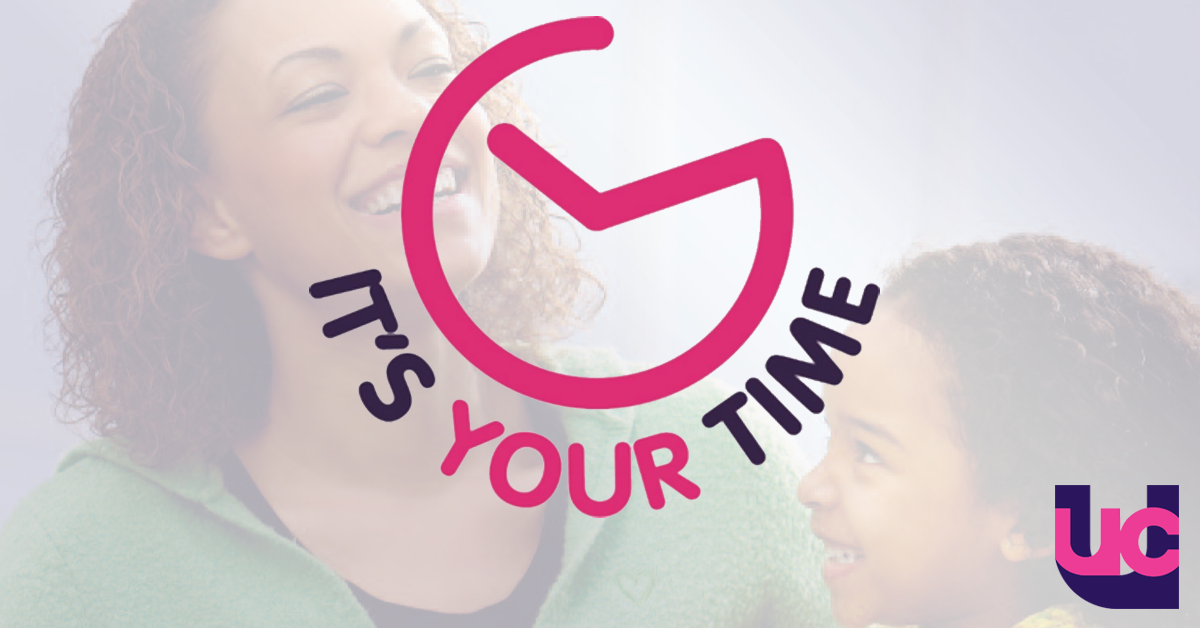 It's your time - UCU workload campaign
Rising workloads - linked to job and funding cuts and the increasing intensity of work in post-16 education - are a growing problem. UCU is committed to campaigning to control workloads and tackle performance management strategies and occupational stress and bullying in the sector.
Staff in higher and further education work on average more than two days unpaid each week. Workload is unmanageable and unsustainable for most staff. UCU piloted a new approach to tackle workload issues in 2017/18. A UK-wide workload campaign was launched at UCU Congress 2018 in Manchester.
The UCU workload campaign uses a joined-up approach - incorporating health and safety, campaigning and organising elements. Branches using the model are building capacity, developing collective bargaining strength, and resolving local workload claims.
UCU's workload campaigning also uses the results for individual colleges and universities of our biennial workload survey to highlight particular areas of concern related to stress and workload, and to encourage local negotiation with employers to tackle these issues.
We also hold regular UCU anti-stress and bullying weeks which act as a focus for raising awareness and an opportunity to include these issues in local campaigning and joint negotiations.
---
Campaign materials
Branch resource pack

It's your time - workload campaign poster [313kb]

It's your time - workload campaign leaflet [199kb]

It's your time: UCU workload campaign overview [139kb]

It's your time: legal rights and employer duties [119kb]

It's your time: flowchart illustrating the UCU workload campaign [23kb]

It's your time: checklist 1 - the branch workload team [122kb]

It's your time: checklist 2 - structures [123kb]

UCU workplace inspection employer notice template: workload [50kb]

UCU workplace inspection notification leaflet on members workload [65kb]
TUC and HSE guidance for health and safety representatives
Health and safety resources
Useful information and resources for both members and activists covering many aspects of workplace health and safety: Health and safety resource centre
Organising and campaigning resources
These are designed to help you, our branch officers and representatives, to build our union at branch and local association level.
UCU is a democratic organisation reliant to a large degree on the large-scale participation of its volunteer members. How effective we are as an industrial force and professional body, protecting our members, depends on how well our participatory structures work: Build The Union
The materials available here will help you to run an effective campaign.
Local bargaining resources
UCU has produced detailed guidance to assist branches and local associations in negotiations at local level. These are available in our local bargaining section.
Workload
UCU workload survey 2016 - results by institution
See also: Workload protection

HE workload protection: local negotiating guide [162kb]
An example of a simple HE workload calculator:

HE workload calculator [33kb]
A copy of the England FE national agreement on workloads:

Guidance on regulating working hours in further education colleges, Nov 09 (England) [275kb]

Excessive workloads poster [42kb]
Stress

UCU survey of work-related stress 2014 - summary of findings, Nov 14 [160kb]

UCU FE stress survey 2014 - report [2Mb]

Anti-stress leaflet - don't wait until you are at breaking point [48kb]

'Workplace stress' leaflet [86kb]

'Workplace stress' poster - pressure gauge [358kb]

'Workplace stress' poster - head in hand [405kb]

'Workplace stress' poster - blood pressure [114kb]

'Workplace stress' poster - pile of papers [203kb]

'Workplace stress' poster - with doctor [108kb]

'Stress is a workplace hazard' sticker [20kb]
Anti-bullying & violence
Robust management or bullying?
Some employers accused of bullying often claim that it isn't bullying, it is simply a robust managerial approach; and that in an academic environment, staff should be able to deal with that by argument and debate. This simple questionnaire should help you test if your employer is a bully or merely 'robust':

Robust management style or bullying? - UCU factsheet [131kb]

'Ban bullying in education' leaflet [108kb]

'Workplace violence - don't ignore it' poster - male [74kb]

'Workplace violence - don't ignore it' poster - female [67kb]

Bullies are a workplace hazard - poster [122kb]

Cyber-bullying is a workplace hazard - poster [77kb]

Staff notice: this is no place for... - poster [151kb]

Bullies - don't let them get away with it poster [33kb]

No entry for bullies - poster [65kb]

No entry for bullies - poster 2 [90kb]
Hazards poster encouraging women to become safety reps
See also:
Discrimination, bullying and harassment
Last updated: 14 August 2018