•
•

Pensions

IMPORTANT NOTICE: Reduction in your take home pay from April 2016

April 2016 is the start of the new single state pension. This means that the tax relief of 1.4% you enjoyed on your national insurance contribution will cease. You pay national insurance on earnings between £5,824 and £43,000 (2016/7). This means:
FE lecturers on top lecturer scale point 35 on £34,902 will have £34 per month less take home pay
HE lecturers on point 42 on £45,066 will have £46 per month less take home pay
HE senior lecturers on point 49 earning £55,389 will have £60 per month less take home pay.
USS members will also be paying more in pension contributions from April; those in final salary will pay 0.5% more and those in CRB will pay 1.5% more. This reflects an improved accrual rate.

There is to be no change in the contributions banding of members in Teachers' Pensions' Scheme.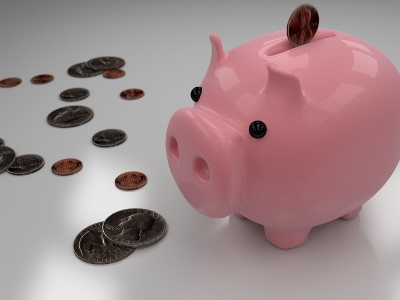 Pensions
One of the UCU's key roles is to be involved with pensions matters and to represent your interests.
---
All eligible staff are strongly recommended to join the employers' occupational pension scheme.
Pensions are a major topic and, even for those in their 20s and 30s, should be taken seriously as they are deferred pay and are very important in later life.
This will usually be a defined benefit scheme based on length of service and pensionable salary.

Pension newsletter

The termly UCU pension newsletter is written for member to provide them with up-to-date information on pensions.


UCU pensions news 5, May 16 [110kb] (opens in a new window)


UCU pensions news 5, May 16 [171kb] (opens in a new window)
Pension Wise
Pension Wise is a free and impartial government service about your defined contributions pensions options. If you are over 50 years of age and have a pension that is based on how much has been paid in and are over 50 years of age you can check out your options.

The Pension Wise website gives you information and the option to book a face-to-face meeting close to where you live or a phone appointment. Call 0300 330 1001 to book an appointment.

There also provide information so please check this out if you might be entitled to pension credits (ceasing 5 April 2016), to see how your decisions will impact on state pension benefits and other benefits.
---
Pension Liberation Fraud
The Pensions Regulator has launched a campaign warning people of a scam on the rise where fraudsters use misleading information to entice savers to release their pension early.
Pension liberation fraud occurs when victims receive uninvited contact by email, telephone or text message, duping them into transferring their funds to rogue pension arrangements, often overseas for a commission fee.
There are severe tax penalties involved. HMRC could charge over half the value of your pension for taking an 'unauthorised payment 'from your pension rights in this way. In addition, fees deducted for the transfer are unlikely to be recovered. Such fees tend to be very high and could be 20 per cent or more of your pension savings in some cases. More information is available on the Pensions Regulator website (www.pensionsregulator.gov.uk).
---
The schemes
Across the education sector there are currently several different schemes and the scheme offered will depend on the employing institution and sometimes on the category of employment.
Higher education
The great majority of current staff working in pre-92 higher education institutions are members of the Universities Superannuation Scheme (USS), and a small number remain in the modified Federated Superannuation System for Universities (FSSU), or their own university superannuation schemes.
Members working in the post-1992 higher education institutions in England and Wales will normally be offered membership of either the Teachers' Pension Scheme (TPS) or a Local Government Pension Scheme (LGPS) as applicable to their post.
Members in Scottish conference sector institutions may be covered by the Scottish Teachers' Superannuation Scheme (STSS) or a local government scheme.
Some members whose employment has been transferred from one institution to another on merger have been required to remain in a statutory scheme though new entrants are offered USS membership instead.
As the employer contribution rates in TPS and USS are now very close any member moving from a pre-1992 to a post-1992 institution needs to be aware that some post-92 institutions are members of USS for the purpose of enabling staff coming from this sector to remain with USS; you would need to check if this applies to you, and then take advice on whether or not you should remain in USS.
Further education
If you work in further education and colleges of higher education in England and Wales you are probably covered by the Teachers' Pension Scheme (TPS) or a Local Government Pension Scheme (LGPS) as applicable to your post. There are similar, but separate, arrangements for teachers in Northern Ireland, Jersey, Guernsey and the Isle of Man.
Part-time & hourly paid staff
Most schemes have made provision for those in part-time or irregular (hourly paid) employment to become members to meet the requirements of the Part-time Workers (Prevention of Less Favourable Treatment) Regulations. Whether the contract is permanent, fixed-term, or part-time should make no difference to the entitlement to join a pension scheme; any year lost in your early career is expensive to make up later.
If you are an hourly-paid lecturer in a post-1992 institution you will now be automatically a member of the Teachers Pension Scheme, unless you opt out. If you became a fractional lecturer after 2006, you will also be a member, if you were a fractional lecturer before 1 January 2007 you will still have to opt into Teachers Pensions.
If you are a member of staff in a pre-1992 establishment and work part-time you will have to opt into USS.
UCU: looking after members' interests
UCU has representation on the staff side of the negotiating machinery of TPS and USS (sole representation in the latter case) and has representation on the management bodies of USS and the Medical Research Council Pension Scheme. There is an agreement on consultation over the FSSU supplementation scheme.
We also have a number of regional retired member branches through which we help create UCU policy and advise national policy.
Scheme administrators
The main points of TPS and USS provision for those now in service are set out in this section, as are brief notes on LGPS and STSS; for further advice members should contact their UCU branch or regional office.