•
•
•

TPS latest
PLEASE NOTE: Some law firms are touting for business among public sector pension scheme members, including TPS, relating to the recent discrimination cases. Members are advised that they cannot win any cash, only a promise to get put into the best pension scheme, which is what they already have.
---
Teacher's Pension Scheme consultation
The government is consulting members of public sector pension schemes about the age discrimination that occurred in the schemes between 2015 to date. The remedy is to give everyone a choice about how they want their pension to be calculated for the period 2015 to 2022 either final salary or career average and when to make the choice now or at retirement.

Watch our webinar to find out more.
---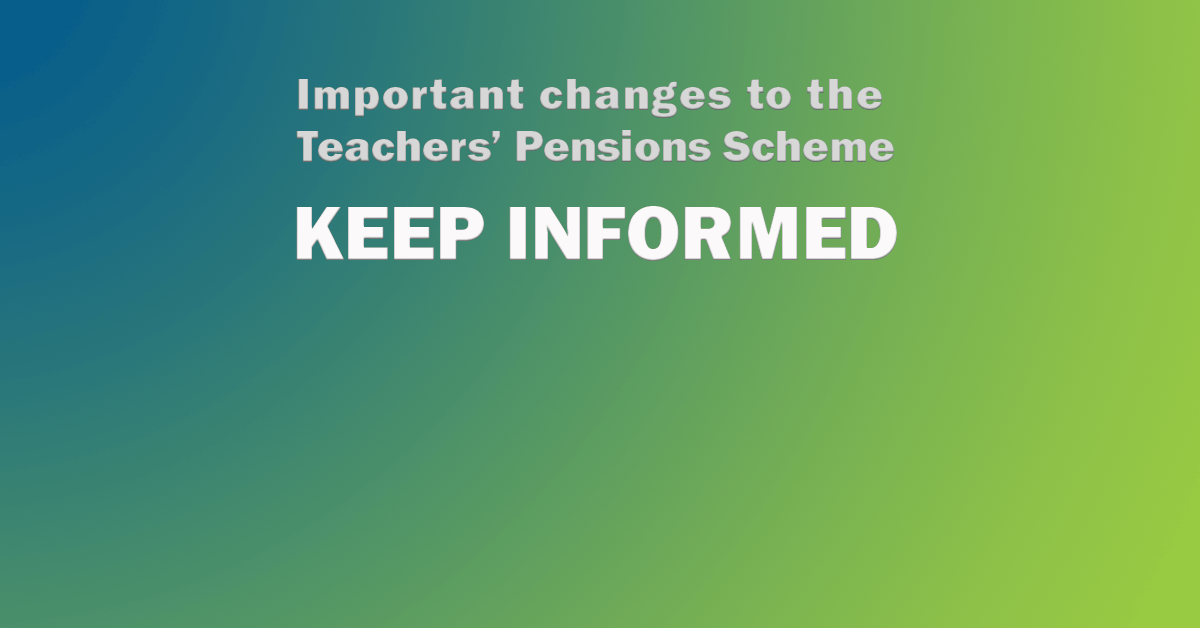 Teachers' Pension Scheme
Latest information on the Teachers' Pension Scheme.
The Teachers' Pensions Scheme (TPS) no longer sends annual benefit statements, so make sure that you have signed up to 'My Pension Online' to check your statement.
20 April 2021

You are invited to join our Teachers' Pension Scheme (TPS) webinar at 4pm on 27 April 2021.

10 October 2020

UCU has submitted its response to the government consultation on the public sector pension age discrimination remedy.

31 July 2020

Since the last update in February 2020 there have been some developments: 1. Age discrimination - your choice The Fire Brigade's Union and members of the Judicial…

21 February 2020

Looking at the outcomes of the recent discrimination cases brought by fire-fighters and judges and the implications for TPS members.

7 October 2019

You may recall from previous updates that while there is no change to benefits or member contributions at the moment, there may be in the longer term. You can read…

2 August 2019

Since we last updated members in May, there have been developments regarding the valuation of the public sector pension schemes, including the Teachers' Pension…

23 May 2019

Five days of strikes at Winchester University have been suspended after the university agreed to rule out compulsory job losses as a result of increased costs in…

25 April 2019

Acting general secretary Paul Cottrell has written a piece for the Guardian warning against knee-jerk responses from institutions and pledging that UCU will challenge…

10 April 2019

The Department for Education has confirmed it will not fund universities facing increased costs as a result of the TPS changes.

14 March 2019

Branches have been sent an update on what's been happening following the recently announced 7% increase in TPS contributions and the first evidence of consequences…