•
•
•
•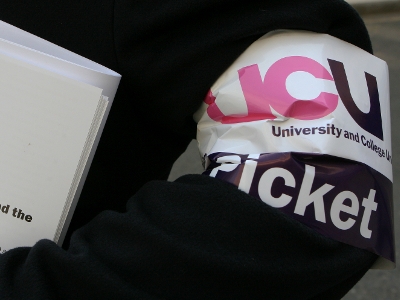 Update: second instalment of the levy of members cancelled
4 September 2020
| last updated: 14 September 2020
Our elected officers (the president, president elect, immediate past president and honorary treasurer) made this decision unanimously on Thursday, based on the union's financial position on 31 August (the end of our financial year), current trends in incoming claims to the fighting fund, and the extremely generous donations which we have received from members and branches.
Since the levy was announced, we have received around £375,000 in donations. Part of this money has already been used to exempt all members earning under £20,000 from both instalments of the levy - along with a £1m transfer to the fund from UCU's central accounts, which we were able to make thanks to savings under other budget headings and higher than anticipated income. Around £250,000 of the donations received came from branch accounts. I am now pleased to report that thanks to further savings under other UCU budget headings in the past few months, we have been able to match those donations from branches with a further internal transfer to the fund of £250,000.
However, cancelling the remainder of the levy was not an easy or straightforward decision to make. The fighting fund will be depleted for some time compared with its normal level, and we will therefore be continuing our fundraising activities with further events and calls for donations over the coming months. There is also a longer term problem which we need to confront: how can we build the Fighting Fund to cope with the kind of industrial action which our democratic structures have voted for in recent years, without detracting from our other activities?
As I have said in previous emails, this year's fighting fund expenditure was not sustainable. One of the priorities for our elected representatives over the coming year will be to have constructive discussions about how we can use our resources as strategically as possible in the future to grow the union's membership and get the best possible results from disputes with employers.
As always please contact me if you have any further questions and I will try to address them directly or in future emails.
Jo Grady
UCU general secretary