•
•
•
•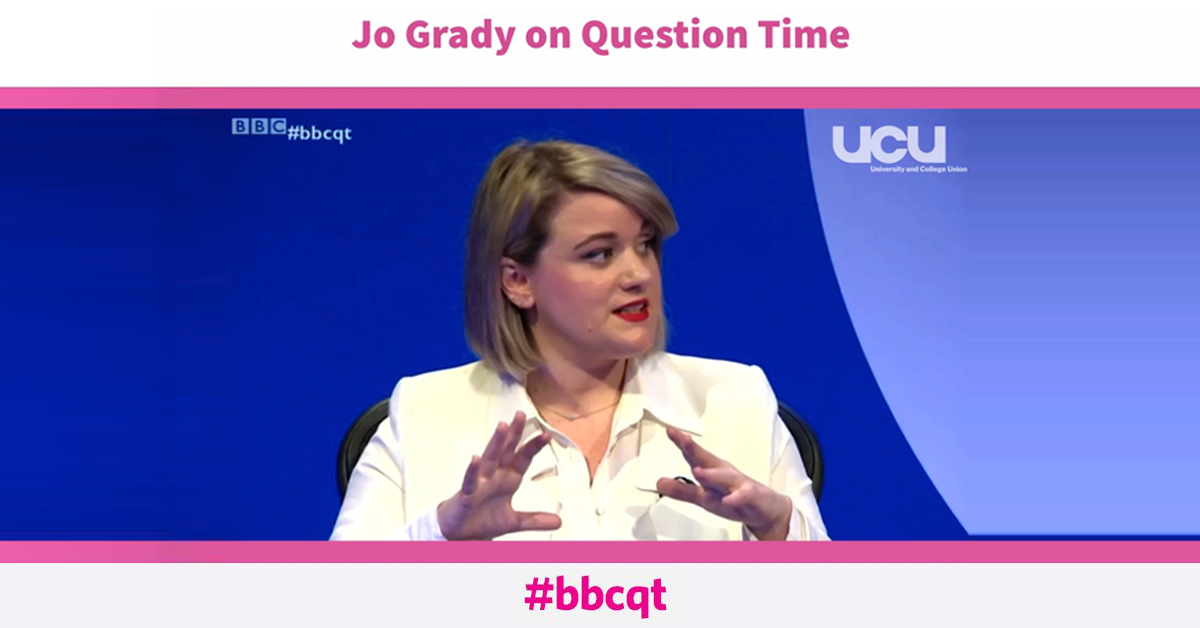 Question Time highlights
26 February 2021
| last updated: 1 March 2021
Yesterday I appeared on BBC Question Time.
I explained what I think of the government telling education staff to do extra work over the summer.
I told the @bbcquestiontime audience that the government has failed to support workers during lockdown.
And I asked why are we making excuses for Matt Hancock? And pointed out the Tory PPE failures that have risked key workers' lives.
Watch what I had to say here.