•
•
•
•

'Fully vaccinate students or face even worse disruption to education', UCU tells governments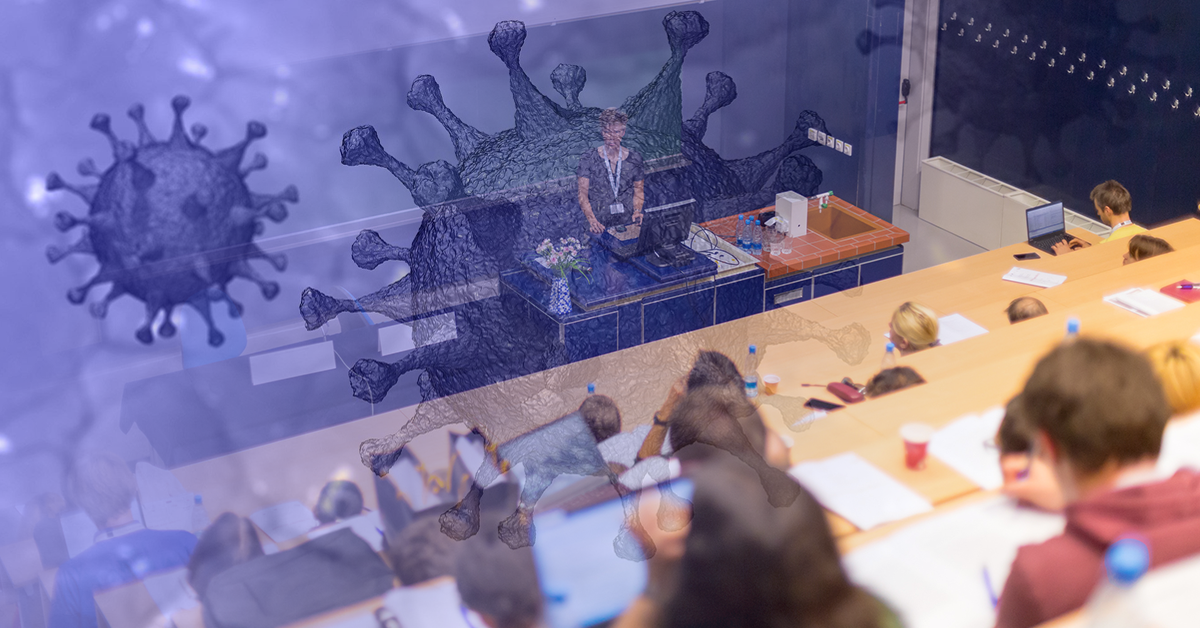 'Fully vaccinate students or face even worse disruption to education', UCU tells governments
23 July 2021

UCU has today issued a stark warning to governments across the UK that the chaos experienced by students in university and colleges last year is set to be repeated, unless vaccines are made available to students and strict health and safety measures put in place on campus.
The union says the rolling back of Covid-19 restrictions by governments as cases surge could be a 'recipe for disaster' for post-16 education, with universities particularly vulnerable as over one million of students travel back to live and study in towns and cities away from home.
In letters to the governments of the UK, Scotland, and the Northern Ireland Executive. UCU says that there must be a focus on delivering a consistent, high-quality education, but that doing so relies on ensuring students and staff are protected from infection, so that outbreaks don't occur and fewer students and staff are forced to self-isolate.
During the last peak of the pandemic in December 2020, at least 45 universities in the UK were reporting outbreaks of Covid-19, with almost 4,000 students isolating.
In its 'post-16 education recovery principles', published today and delivered to each government, UCU calls for:
a consistent, high-quality and appropriately funded recovery with resources made available so that plans can be made to deliver successful remote, blended and in-person learning
governments to work with education providers and local and regional health service providers to offer full vaccinations to university students and those in adult further education before September, and then to those aged 16 and over when approved by JCVI
education providers to provide and mandate the wearing of high-quality face masks (excluding those exempt) for both staff and students whilst on-site
government to develop guidance with education providers on measures to take in the event of rising infections
under legal obligations, education providers to produce robust health and safety risk assessments ahead of the new academic year
government and education providers must ensure free and easy access to PCR tests for staff and students
education providers must identify modifications required to improve ventilation and allow for effective social distancing. Any new capital funding required should be made available by each government
education providers must take urgent steps to improve mental health provision for students.
Special warning was reserved for the UK government and Secretary of State for Education Gavin Williamson. In its letter, UCU says last year ministers 'green-lit the mass movement of students across the country', failing to realise the effect this would have on infections. A lack of leadership from government and indecision over a return to campus for in-person teaching led to outbreaks, with students being forced to self-isolate in unfamiliar surroundings.
England is home to the vast majority of universities in the UK and now the UCU says the removal of public health and workplace guidance means that the actions of the government of Westminster are the biggest threat to students, staff and public safety.
Government scientific advisers Sage warned the UK government last year, ahead of the outbreaks, that rapidly rising infections at universities were 'very likely ...given their size and the degree of close contact typical through shared living arrangements and while socialising and during lectures and practicals.'
The warning comes from UCU after the UK hit its highest number of Covid-related fatalities since March with Sage modelling suggesting that hospitalisations could hit between 1,000 - 2,000 per day at the end of August, just as university students return to campus.
In Wales, a number of the measures UCU is requesting are already in place, with the Welsh government providing additional funding to address catch up as well as recognising the legal duties of employers in relation to risk assessments and the need to put mitigations in place. The government is currently drafting further guidance for the autumn term.
In Scotland, UCU has been part of the government's Covid Recovery Group and is able to comment on Covid-19 guidance as it is produced. In letters to the Scottish government and Northern Ireland Executive, UCU welcomes the levels of engagement and the more cautious approach to reopening being taken.
UCU general secretary Jo Grady, said:
'Students and staff endured totally avoidable chaos in the last academic year, and rightly want to put that behind them, but at present there is a real danger that the disruption could return as cases surge and restrictions are eased across the UK.
'To protect students' education it is vital that governments and providers work with trade unions to ensure vital health and safety measures are in place on campus, including the provision and mandated wearing of masks. Before over a million students travel across the country to their places of study, governments must also make university students a priority group for vaccination, ensuring they are fully vaccinated before September. Preventing outbreaks is the first step in delivering a consistent, high-quality education for everyone.
'Our biggest concern remains in England, however, where the government has taken a reckless approach to the removal of restrictions and guidance for educations providers. Last year, this complacency led to huge outbreaks, caused chaos for students and burnout for staff, who worked incredibly hard to maintain standards. With the vast majority of universities in England, ministers in Westminster are concocting a recipe for disaster that will threaten public safety.'
Last updated: 23 July 2021