•
•
•
•

Raab must urgently intervene to secure release of political prisoner Dr Abduljalil AlSingace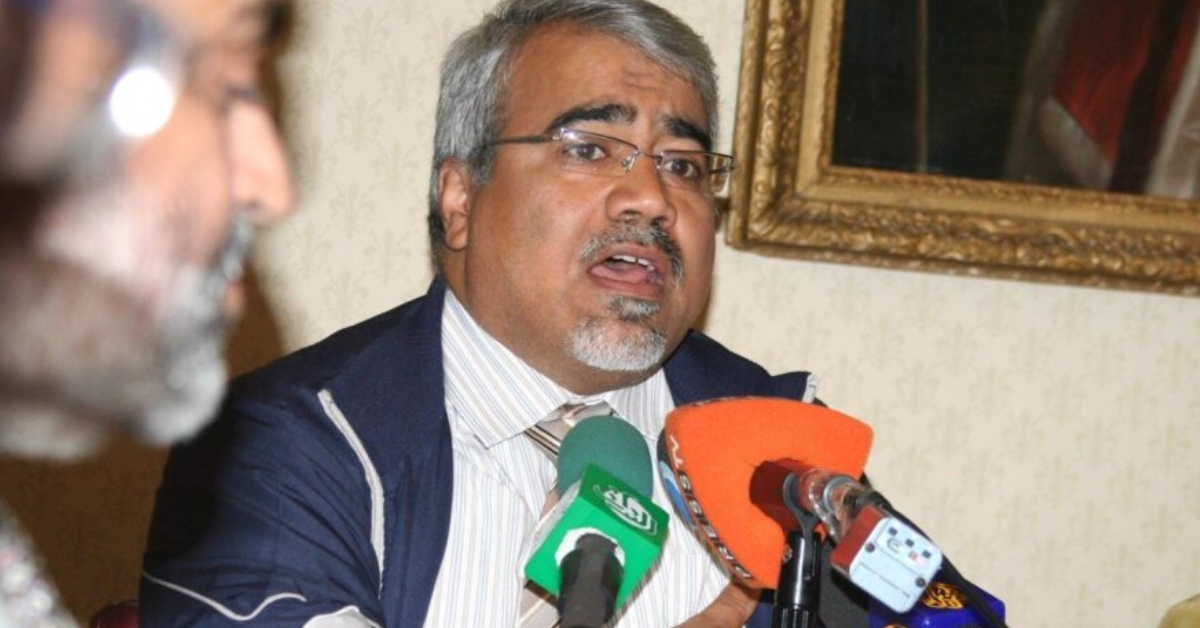 Raab must urgently intervene to secure release of political prisoner Dr Abduljalil AlSingace
21 August 2021

On the 45th day of Bahraini human rights defender and political prisoner Dr Abduljalil AlSingace's hunger strike, UCU general secretary Dr Jo Grady has written to UK foreign secretary Dominic Raab on behalf of over 130,000 educators demanding that he immediately intervene, and make direct representations to Bahrain's Crown Prince in order to secure the release of Dr AlSingace's and all pro-democracy activists imprisoned in Bahrain.
Raab, currently under fire for his lack of leadership amid the crisis in Afghanistan, met Bahrain's Crown Prince Salman bin Hamad al-Khalifa in London alongside prime minister Boris Johnson in June 2021, 'to discuss our shared work on regional security, trade & climate change'. Yet no public mention was made of Dr AlSingace or any other imprisoned activists.
Dr AlSingace, a respected engineer who did his PhD at the University of Manchester, played a leading role in pro-democracy protests in Bahrain during the Arab Spring in 2011, and was rounded up along with other activists by agents of the Bahraini regime in March-April of that year. He was then sentenced to life imprisonment by a secretive military tribunal.
In prison, Dr AlSingace has been subjected to torture and degrading treatment for over a decade. Most recently, authorities confiscated a book he had been researching and writing for four years, leading him to go on hunger strike.
The UK government and the FCDO in particular have been extensively lobbied since the beginning of the hunger strike, by peers and MPs from all parties, Amnesty International, the Bahrain Institute for Rights and Democracy (BIRD) and 14 other leading​ human rights groups, with calls for the foreign secretary and prime minister to secure the return of Dr AlSingace's research and his immediate release from prison. No response has been forthcoming.

In her letter to Raab, sent yesterday [412kb], Jo Grady said, 'In September 2020, you described Bahrain as a "firm friend" of the United Kingdom, and two months later dubbed it - an absolute monarchy that murders protestors and executes political activists - as a "modern, successful country." This cosy relationship with Bahrain is a disgrace which makes a mockery of Britain's pretensions to the promotion of democratic values globally.
'Given the UK's close relationship with the Bahraini regime, though, it is incumbent on you to make urgent, direct representations to your friend Crown Prince Salman bin Hamad al-Khalifa, demanding the immediate release of Dr AlSingace and all political prisoners held in his dungeons for the crime of supporting democracy.
'I urge you to make an intervention to this effect as soon as possible.'
Commenting on Dr AlSingace's plight, Grady added, 'The inaction of Raab and the UK government as Dr AlSingace and tens of other of political prisoners suffer in the dungeons of their close ally Crown Prince Salman bin Hamad al-Khalifa is sickening. Raab must act immediately to insist that Dr AlSingace's research is returned to him, and that he and all prisoners of conscience are released without delay.
'Sadly, the government is not the only UK institution complicit in the human rights abuses of the Bahraini regime. The University of Huddersfield runs a master's programme at Bahrain's Royal Academy of Policing, in a building where torture appears to have taken place, and in which the regime's agents of repression are trained. Other universities including Salford run courses in the country.
'It is incumbent on the vice chancellors of these institutions, and on Universities UK chief executive Alastair Jarvis, to speak out in support of Dr AlSingace, call for his release, and then to cut ties with this reprehensible regime.'
Further information about Dr AlSingace from the Bahrain Institute for Rights & Democracy
Last updated: 24 August 2021