•
•
•
•

Royal College of Art staff enter second week of strike in fight against casualisation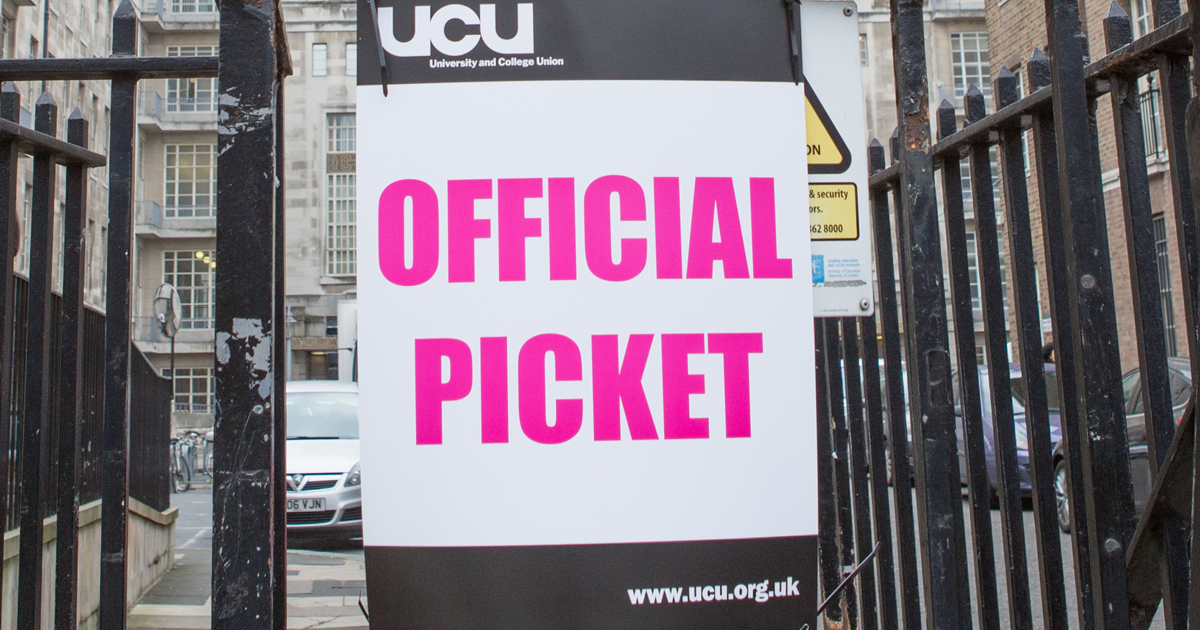 Royal College of Art staff enter second week of strike in fight against casualisation
11 October 2021

UCU members at the Royal College of Art (RCA) will begin their second week of strikes today in a fight against casualised contracts, to protect the terms and conditions of established academic staff and to push back against the use of unfair contracts for new staff. In total, staff are on strike for fourteen days across four weeks.
Management at the RCA are shockingly reliant on precarious employment practices. In the last two academic years there have been more than 1,000 visiting lecturers working on zero hours contracts with no guaranteed work and limited employment rights.
The action began with two days of strikes last week, and continues with three days of action this week (Tuesday 12 October, Wednesday 13 October and Thursday 14 October), and will also include continuous action short of a strike for six months from 4 October, entailing:
boycotting all graduate and postgraduate assessments and marking
refusing to reschedule work cancelled due to industrial action
and/or to share materials in relation to such action
not undertaking any voluntary activities.
UCU said that RCA's refusal to properly engage with its branch on issues of casualisation and unfair contracts, and its insistence on employing people on insecure contracts with no guarantees of work was shameful.
The union added that the dispute at RCA indicates that members are well organised and ready to strike to raise their pay and improve conditions, and to fight back against the scourge of casualisation and excessive workload.
The action comes ahead of a UK-wide ballot of over 150 higher education institutions over cuts to pensions, pay and attacks on working conditions.
UCU general secretary Jo Grady said: 'RCA's failure to move away from casualised employment practices, and its refusal to properly engage with the branch over the issue, is shameful and threatens the college's reputation and its future. Denying the staff on whom the college relies to function the basic dignity and respect of secure, liveable contracts is completely unsustainable.
'The strength of the branch at the RCA in the face of management's refusal to end casualisation shows that our members are well organised and ready to take action, not only to protect agreed terms and conditions, but to defeat precarity and reverse the managed decline of higher education.'
UCU RCA branch chair Nathan Francois said: 'The college has willingly perpetuated unfair employment practices for years, exploiting the staff and endlessly messing them around. Management should be under no illusion that staff are willing to fight for what they deserve, and that includes taking strike action. Though we have been looking forward to meeting our students on campus after teaching through the challenges of Covid, we are striking to protect their education and the future of the RCA".
Last updated: 11 October 2021