•
•
•

The Friday email: 16 February 2018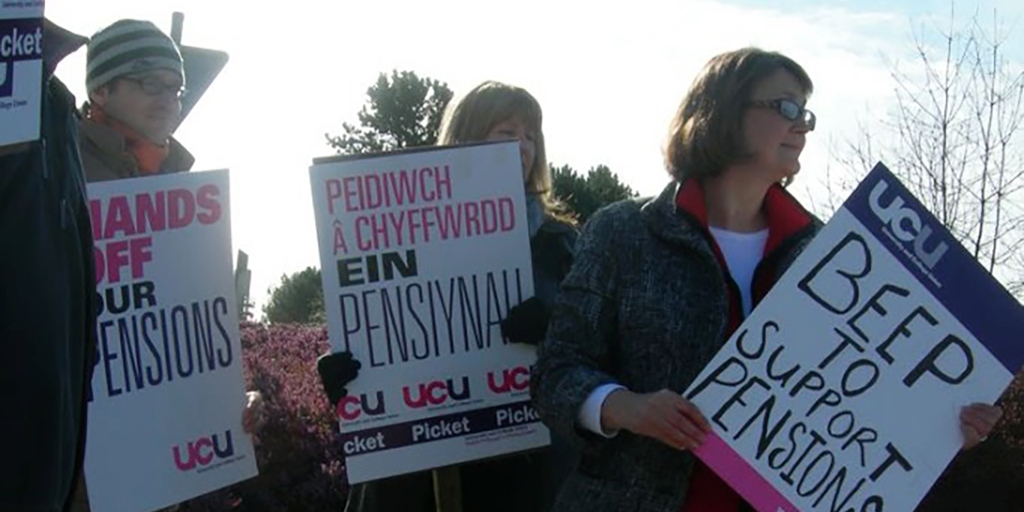 The Friday email: 16 February 2018
Support our strike to save USS pensions: please donate to the fighting fund
With major industrial action now set to hit both colleges and universities we're launching an appeal to raise money for the fighting fund to support members on strike - please share with friends, family and colleagues.

With now less than a week to go to what looks like being the biggest industrial action higher education has ever seen over the threat to USS pensions, we are calling on members and supporters to stand shoulder to shoulder with those on strike and show solidarity with a donation.

More university staff than ever are employed on casualised and insecure contracts - often those who stand to lose the most from proposed pension cuts - and we want to make sure those experiencing hardship are prioritised and supported to join the strike action.

Wherever you work in education please dig deep for your striking colleagues - an injury to one is an injury to all.

Thanks to the fantastic work of members, branches, students and supporters there is a huge range of picket line activities, teach-outs, rallies and publicity stunts planned. Please see our webpage for resources and information including:
England further education pay ballot: overwhelming support for action
Members in 16 further education colleges have voted overwhelmingly for strike action in the ongoing dispute over pay. Overall, 92% of staff at affected colleges voted for strike action. The average turnout was a fantastic 63%: the highest level of participation in recent years and testament to the level of anger amongst staff and the hard work of our local reps, regional and national teams in getting the vote out.

Action is due to begin in the coming weeks, with the majority of colleges planning a two-day walkout. Full details of action at each of the colleges will be confirmed in the coming days.
In the news...
UCU members at 16 colleges vote for strike action
Students worried about strikes, but majority back striking staff
Majority of vice-chancellors on committee that sets their pay
Last updated: 16 February 2018