•
•
•
•
•

Keeping up the pressure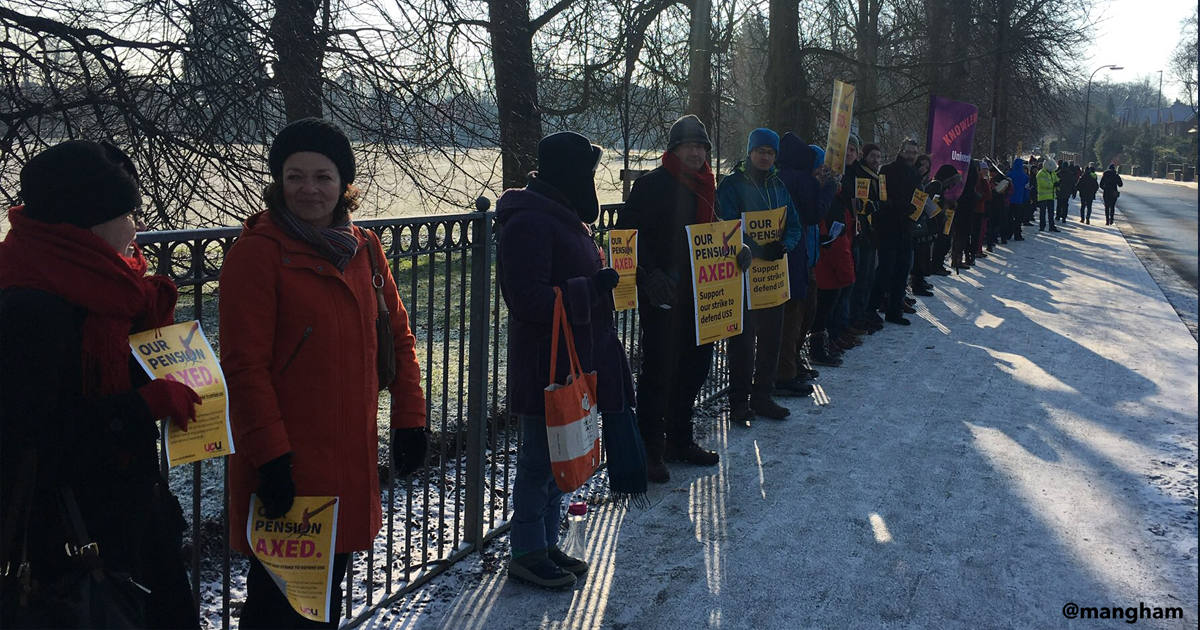 Keeping up the pressure
28 February 2018

With phase one of UCU's strike action coming to an end, Sally Hunt urges members not to drop the pressure as we look ahead to the next walkout on 5 March.
In her daily message to members she writes:

Thank you for everything YOU have done to support the union!
I think it is fair to say that we have made a real impact.
Just one week ago, the employers were saying that the cuts to your pensions were a done deal. Now they have agreed to negotiations which are scheduled to begin at ACAS on Monday.
While the employers have floundered UCU has taken a lead.
Yesterday our negotiating team tabled a set of sensible, affordable proposals aimed at resolving the dispute. You can read about them here.
Will the employers rise to this challenge?
Well, it is the pressure from your action which has brought them to this point. And that pressure needs to be maintained if we want a good outcome.
This means that if we want the sacrifices so far to achieve anything we must continue with the strike action next week. That is what your negotiators need from you over the coming days.
We are making real progress but we have to redouble our efforts not relax.
Finally, yesterday I asked those who had not yet joined the strikes to jump on board. I received some wonderful responses from people who have done just that.
We go from strength to strength.
Thank you for your support.
Sally Hunt
UCU general secretary
Last updated: 28 February 2018