•
•
•
•
•

Progress report and looking ahead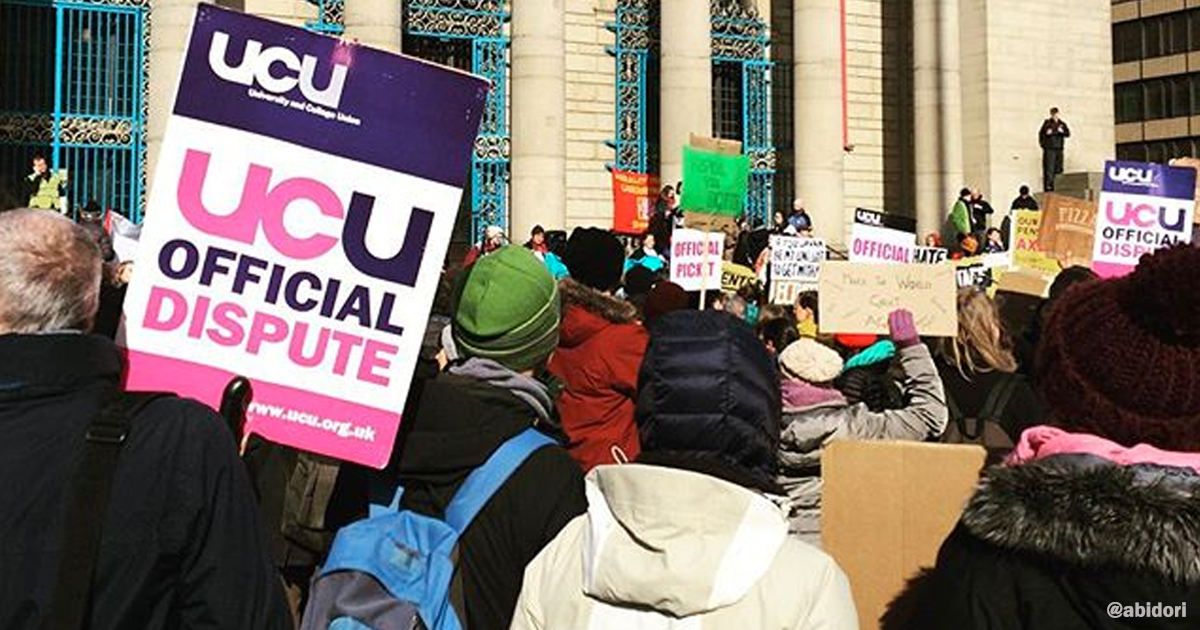 Progress report and looking ahead
8 March 2018

UCU's national higher education committee (HEC) met today and received an update on the Acas talks and made some outline decisions about potential next steps.
In her latest update for members, UCU general secretary Sally Hunt reported that the talks at the conciliation service Acas continue and 'UCU's commitment to a negotiated solution remains undimmed.'
But she also explained that UCU has to be mindful of the timescales in USS itself and the restrictions placed upon UCU by the Trade Union Act. She said, 'As things stand there is no agreement at Acas. Because of this our negotiators today sought and received the further support of HEC for a series of 14 days of further strikes if no acceptable agreement can be reached.'
'These strikes, if they are needed, would be staged in such a way as to maximise disruption to the forthcoming exams and assessment period in USS institutions between April and June. HEC also agreed to sanction, if necessary, further strikes immediately after Easter in institutions where scheduled teaching continues. Strike pay will be available for any action undertaken.'
She said the union will now prepare a strike timetable, fresh advice for members - including for those on visas - and a menu of other actions that members can take to support the action.
She concluded by thanking members for their steadfast support, 'I want to stress that I consider all this a necessary precaution against the failure of talks to deliver an acceptable settlement. The union would prefer dialogue and I have given my personal commitment to Acas that UCU is serious about reaching an agreement. I give that same commitment to you as a UCU member.

'If talks fail, we must be prepared to carry out the action in defence of our pensions.

'I know the sacrifices you had already made so I ask for no more than we need in order to keep the pressure on. A month ago we faced a fait accompli but now we are negotiating. It is your support which has enabled this.'
The talks at ACAS continue tomorrow and members will be updated when there is further news.
For the avoidance of doubt, next week's strikes stay on.
Last updated: 29 October 2019