•
•
•

The Friday email: 15 June 2018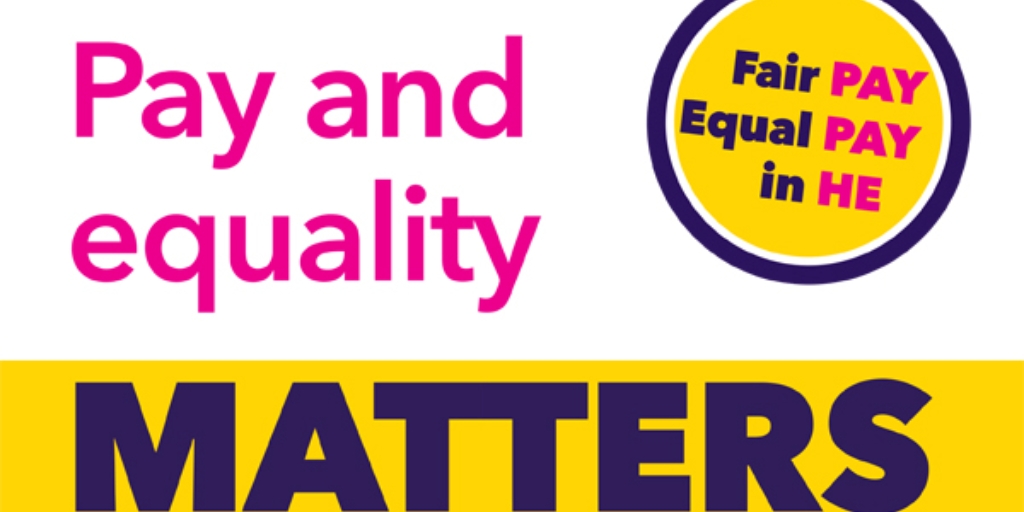 The Friday email: 15 June 2018
Higher education pay and equality consultation - vote now
If you work in HE you should have received an email containing a unique link to take part in a consultative eballot on pay. Please remember to use your vote and have your say on pay (closes 12 noon, 27 June).

The union recommends you reject the employers' offer of 2% and vote to take action for a pay deal that keeps up with inflation and addresses job security and the gender pay gap.

Please let us know if you haven't received your unique link (members at higher education institutions covered by UCEA only). If you've voted already why not remind your colleagues by downloading a poster or leaflet here?
FE fights back
Congratulations to members at Capital City College Group and New City College in London who have made significant gains for hourly paid staff by including anti-casualisation elements to their claims and then backing them with action. All staff at Hackney and Tower Hamlets Colleges (now part of New City College) will also receive £800 as part of the deal - a one off payment of £400 and £400 added on to their pay, which they will receive each year.
Join the fight back: mobilisation event, Friday 29 June
11am - 3pm, Mechanics Institute, 103 Princess St, Manchester M1 6DD.
UCU is transforming and winning for members like never before. Please register now for this important and exciting FE event where we will celebrate and learn from UCU's successes. Lunch will be provided and travel expenses paid. To register email David Bussell. Further details will be posted here.
In the news
Hackney and Tower Hamlets pay deal agreed
UCU membership boosted by 16,000
House of Lords report condemns education funding system
Your views wanted: UCU response to Home Office inquiry on post-Brexit immigration
UCU is preparing a response to the Home Office inquiry on post-Brexit migration policy. To inform this, we want to hear members' views and experiences about the impact of migration policy on post-school education - in particular where it has caused barriers to recruitment or access to learning. Please email any thoughts.
USS joint expert panel (JEP) update
The USS joint expert panel (JEP) set up as a result of the recent members' ballot has now issued its second statement which you can read here.
How does TEF impact on you?
UCU has commissioned some research into members' awareness, involvement and perception of the teaching excellence framework (TEF). If you teach HE, either in a university or college, please participate and submit your views anonymously here.
UCU at London Pride, 7 July 2018
UCU will be marching with the London Pride parade this year. For security reasons people attending the Pride parade require wristbands and we have a designated number of these. If you are interested in coming please contact Seth Atkin.
Best wishes

Justine Stephens
UCU head of campaigns
Last updated: 15 June 2018