•
•
•

The Friday email: 14 September 2018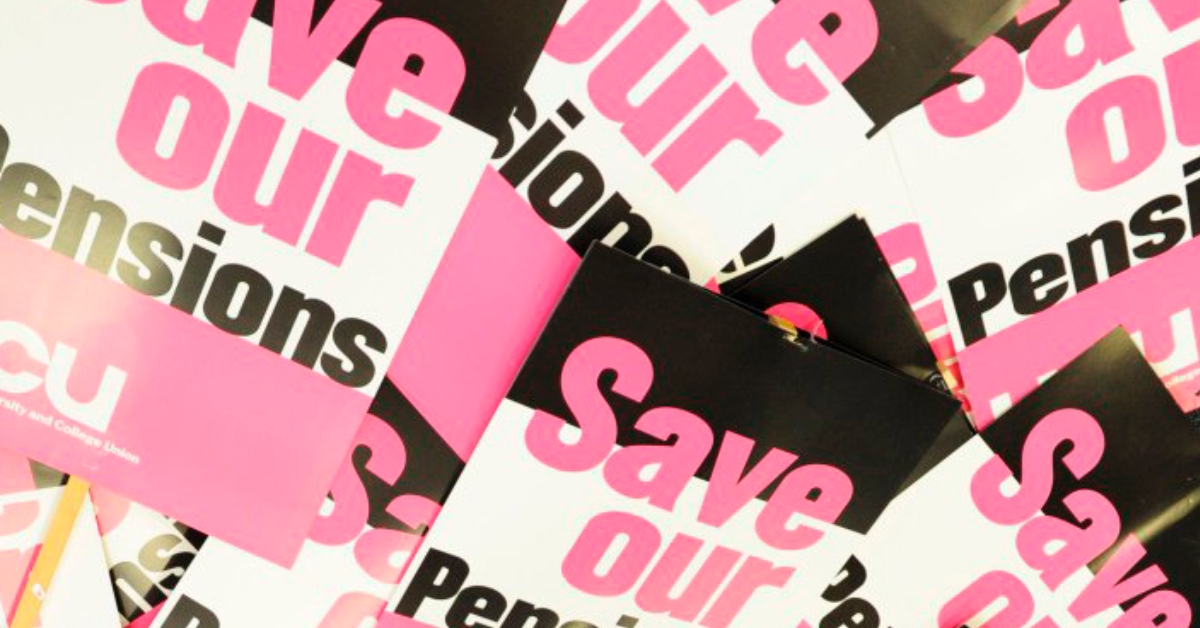 The Friday email: 14 September 2018
JEP report on review of USS pensions published
The joint expert panel (JEP) set up to independently review valuation of the Universities Superannuation Scheme (USS) has delivered its first report which you can read here. Many UCU members contributed to the report and the union would like to thank everyone who submitted evidence. Writing to members Sally Hunt said: "the agreement to set up the JEP to look independently at the valuation was won on the back of great sacrifice by UCU members, both professionally and financially. We still have work to do but I want to thank you again for your help in getting us to this point."
Vote Vote Vote! Have your say on pay
Thousands of UCU members in further education in England and higher education institutions are currently being balloted on respective pay offers and we urge you to vote and have your say on pay. Remember the law says UCU needs at least a 50% turnout in ballots to take action, so if you think education staff deserve a decent pay deal then please vote for it.

Joining them will be colleagues in further education in Wales as ballots open on pay and workload from 24 September (more details in full bulletin below).

​TUC's 150th anniversary Congress
UCU's general secretary and current TUC president Sally Hunt had the honour of opening the 150th TUC Congress in Manchester. Unions were back in the city to celebrate where the movement was born in 1868. Sally's opening address took delegates through a history of the trade union movement and finished with a tribute to the Bryant and May match girls. UCU delegates spoke in a number of debates across the four-day conference and a full review of the event can be found here.

In the news

The eagerly-anticipated first report from the Joint Expert Panel (JEP) looking at the Universities Superannuation Scheme (USS) 2017 valuation was released yesterday. This morning UCU was supporting prison officer protests, highlighting how prison educators share their concerns over safety. We discovered this week that the UK spends less than other countries on university staff. While higher education reacted with anger and dismay at the news that international students would not be removed from migration figures.
Read all about it here.

National lobby of parliament for FE England funding
UCU is planning a national lobby of parliament in Westminster on Wednesday 17 October 2018, to make the case for extra government funding to support fair pay and funding in FE. Visit our Facebook event page for more details, speak to your branch about attending and contact your MP to book a meeting in parliament on the day.
FE Wales strike ballots announced over pay and workload
Two industrial action ballots have been agreed at the union's Wales further education committee (FEC) meeting after ColegauCymru offered only 1% in response to the unions' claim of a 7.5% pay increase and also would not negotiate over workload. Ballots open on 24 September and close 19 October. Please make sure we have your correct name and address as this is a postal ballot.
Equality conference 2018
UCU holds its equality conference in Manchester between 29 November and 1 December representing black, LGBT, disabled and women members and you can find out more here.
One day special congress, 18 October, Manchester
A one-day special congress has been called to discuss outstanding business of Congress 2018. Delegate registration is open with a deadline of 21 September. More information available here.
Rethinking Participation: annual conference on English, maths and ESOL
This event is dedicated to adult literacy, numeracy and English language policy, practice and research and is organised by UCU, Learning and Work Institute, UCL Institute of Education, Research and Practice in Adult Literacy (RaPAL) and National Association for Teaching English and other Community Languages to Adults (NATECLA). Please see here for more details. Fee is £90 for UCU members.
Last updated: 14 September 2018