•
•
•

The Friday email: 21 September 2018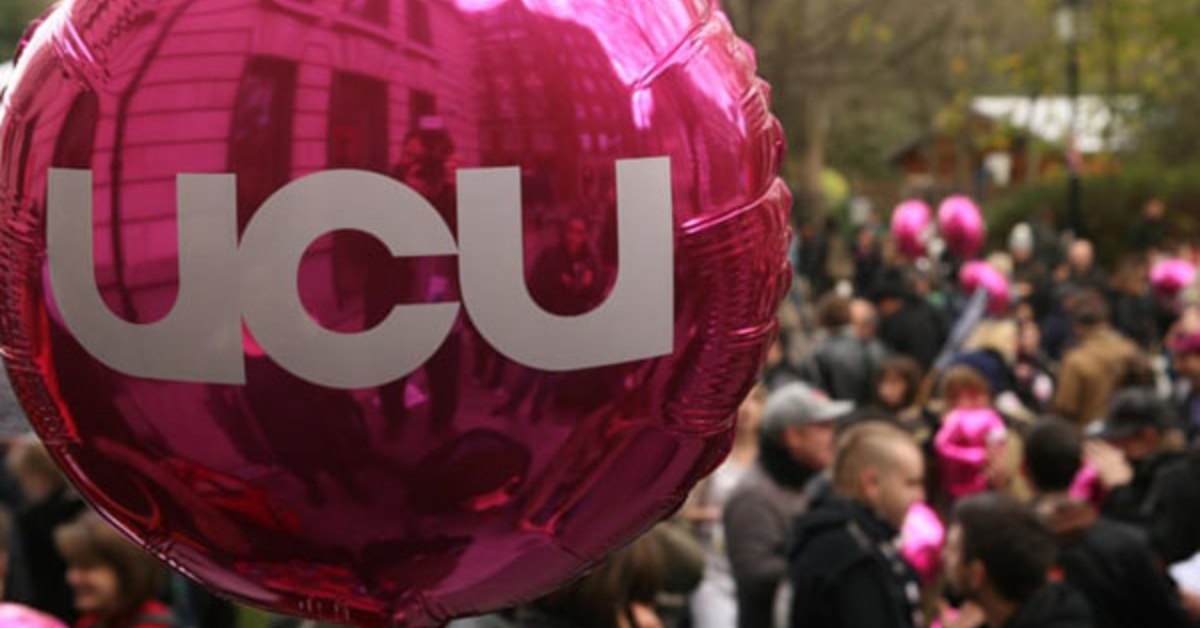 The Friday email: 21 September 2018
Latest on USS pensions
UCU's superannuation working group (SWG) met on 18 September 2018 and considered the report of the joint expert panel (JEP) on USS pensions. After a wide ranging discussion the SWG welcomed the report as a significant and impressive piece of work. The SWG would like to express its thanks to the chair of the JEP and all members of the panel for the speed with which they undertook the task and for the report's findings and unanimous recommendations.

The working group agreed the following position in regards to the JEP report and recommendations. SWG:
endorses the JEP report and its recommendations as basis for negotiations
looks forward to UUK and USS making the same commitment
encourages UCU branches to consider the report and recommendations and to seek the views of members
encourages branches to raise the report with their vice-chancellor or principal and encourage them to support the report.
looks forward to the JEP continuing its work on phase two of the agreed process.
Strike at University of Leicester called off
A strike at University of Leicester, due to start on Monday - the first day of the new term - has been called off. Since May, Leicester UCU has been in dispute with the University over a number of compulsory redundancies. Earlier in September members of Leicester UCU voted overwhelmingly to take industrial action in defence of jobs: on a turnout of 55%, almost two-thirds (63%) voted for strike action. However negotiations with the university have been successful, resulting in a satisfactory resolution to the dispute. Industrial action - which would have involved both strike action and action short of a strike - is now no longer necessary. The full release can be found here.

17 October #LoveOurColleges march, rally and lobby for FE funding
UCU has joined forces with the Association of Colleges (AoC), National Union of Students (NUS), Association of College and School Leaders, GMB, TUC, National Education Union (NEU) and Unison to hold a march, rally and lobby of Parliament on 17 October calling for better funding for further education. Earlier this week it was reported that the principal of New City College (who also chairs the AoC employment committee) will close the college to allow staff to march and lobby Parliament for more funding. Please approach your principal and call on them to support the day and share the Facebook event widely.
Assemble: 12.15pm at Waterloo Place, London SW1Y 4

In the news
IFS on further education cuts
Campaign for better FE funding launched
Report calls for action on BME attainment gap
Read all about it here.

Wales further education members to be balloted next week
Wales FE members will be balloted from Monday 24 September over whether they are prepared to take escalating strike action over three weeks in a dispute over pay, workload and an exploitative employment model. The ballot opens Monday 24 September and closes Friday 19 October. Any member who does not receive their ballot paper by Monday 1 October should contact the UCU Wales office on 01656 721951. For further information click here.
Brexit consultation
Please remember to have your say in our consultation on whether UCU should support a second referendum on whatever Brexit deal the government negotiates. Your vote should have arrived by email with the email heading 'UCU - University College Union - Consultative Referendum'.
Stamp out casual contracts: University of Exeter the latest to cave in on worker status
Following successes at Edinburgh, Glasgow and Sheffield, UCU welcomed the news that the University of Exeter was the latest member of the Russell Group to announce its intention to employ postgraduate teachers on proper employment contracts.
Equality conference 2018
UCU holds its equality conference in Manchester between 29 November and 1 December representing black, LGBT, disabled and women members and you can find out more here.

Building the anti-racist classroom, 18-19 October

A two day workshop bringing academics and students together to tackle racism in our places of learning and address inequalities in universities. Information and register here before 12 October. https://barcworkshop.wordpress.com/
Rethinking Participation: annual conference on English, maths and ESOL
This event is dedicated to adult literacy, numeracy and English language policy, practice and research and is organised by UCU, Learning and Work Institute, UCL Institute of Education, Research and Practice in Adult Literacy (RaPAL) and National Association for Teaching English and other Community Languages to Adults (NATECLA). Please see here for more details. Fee is £90 for UCU members.
Last updated: 28 September 2018