•
•
•

The Friday email: 28 September 2018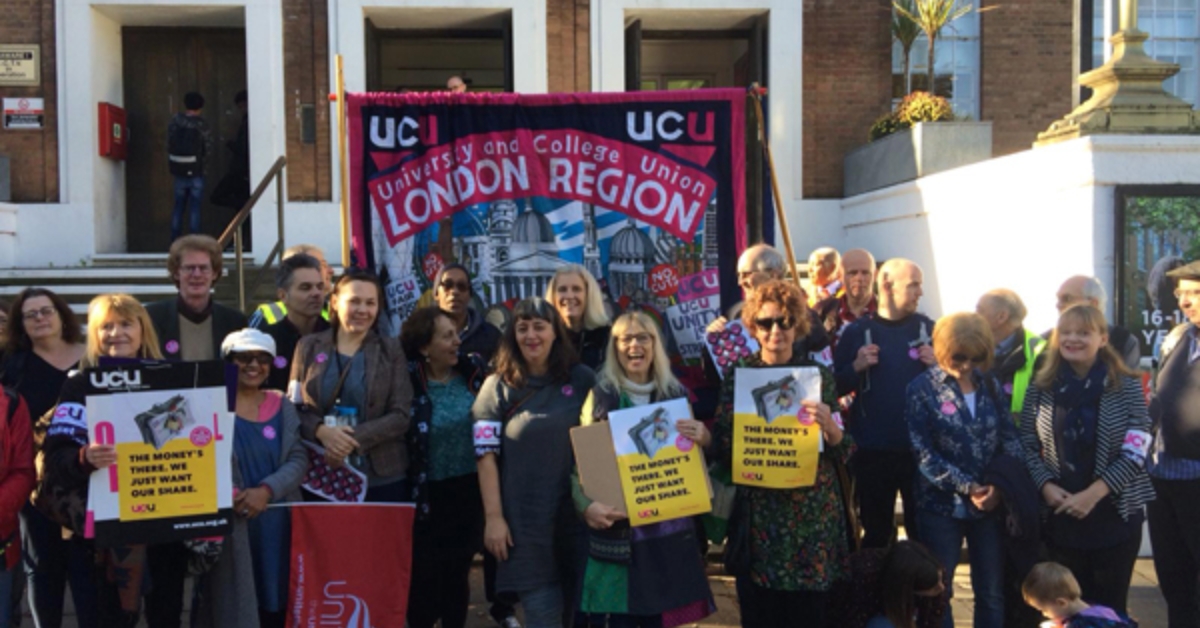 The Friday email: 28 September 2018
A message from Sally Hunt

What's the point of UCU?

This time last year our 50,000 USS members faced an employers' proposal to end their guaranteed pension at a cost for the average member of more than £200,000 off their retirement income.

In April following sustained action by UCU members we achieved the complete withdrawal of the employers' proposal and agreement to an independent joint expert panel (JEP) to look at the pension fund's valuation.

Back then I argued that the "JEP presents a real opportunity to address important questions about the valuation and the level of risk the employers are prepared to take." The JEP has now reported and its recommendations vindicate many of the union's concerns and provide the basis for the retention of our benefits.

Yesterday's Financial Times, no less, sets out how significant a turnaround this is. You can read it here.

We are not out of the woods yet, but there is no doubt that our USS members are in a significantly stronger position today than twelve months ago because of the union - because of you and people like you.

Part of our success in USS was the high participation by members. We broke two ballot turnout records during the campaign - one to call the strikes and the other to accept the proposal for an independent inquiry.

Today, we need that same level of participation across the union in four key areas:
Don't lose your voice. UCU is your union. If you don't vote you have no say in what the union does. Please help us stand up for you by taking part.

By the way the people in our picture this week are members at Lewisham Southwark College fighting for their rights having received only one pay rise in the last five years. You can let them know they are not alone by emailing a message of support to the branch here.
17 October #LoveOurColleges march, rally and lobby for FE funding
UCU has joined forces with the Association of Colleges (AoC), National Union of Students (NUS), Association of College and School Leaders, GMB, TUC, National Education Union (NEU) and Unison to hold a march, rally and lobby of Parliament on 17 October calling for better funding for further education. Please approach your principal and call on them to support the day and share the Facebook event widely.
Assemble: 12.15pm at Waterloo Place, London SW1Y 4

In the news

This week the Financial Times takes a look at where we are with USS pensions following the Joint Expert Panel report and UCU's endorsement of it. The paper says the report made uncomfortable reading for the other main players in the dispute. Members are out on strike in south London today and UCU has been up to Liverpool for the Labour party conference. Private schools have joined UCU's call to get rid of unconditional offers and universities want more to be done to outlaw "essay mills".
Read all about it here.

Equality conference 2018
UCU holds its equality conference in Manchester between 29 November and 1 December representing black, LGBT, disabled and women members and you can find out more here.
Last updated: 28 September 2018