•
•
•

The Friday email: 26 October 2018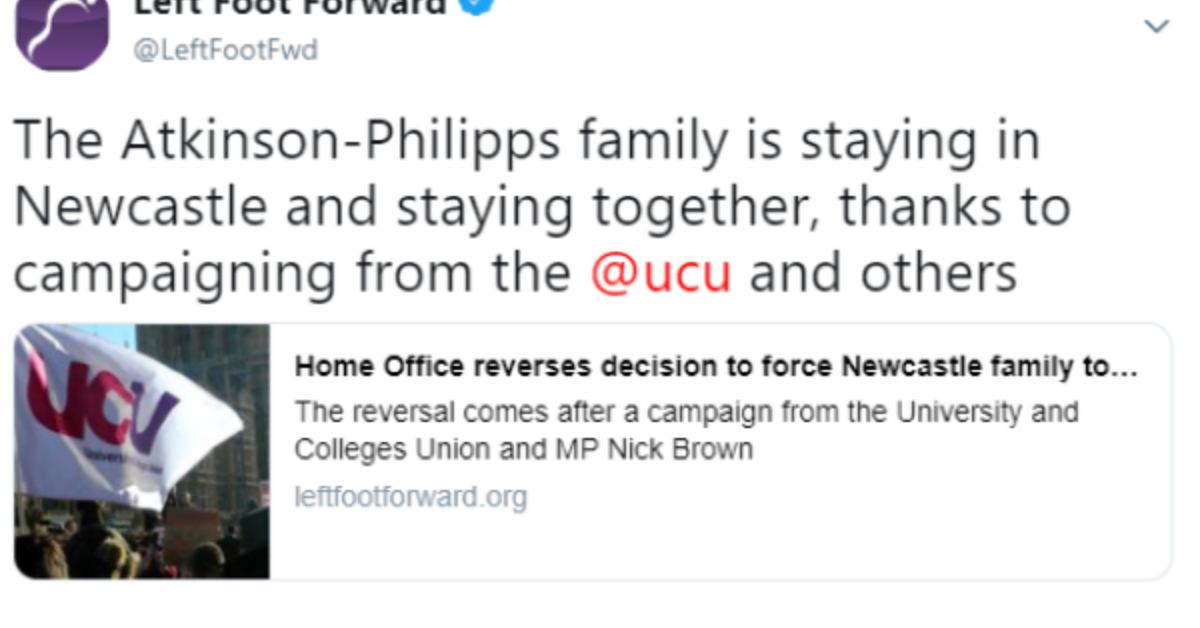 The Friday email: 26 October 2018
Trade union laws frustrate action on pay and equality
Ballots in higher education (HE) and further education (FE) in England closed last Friday and full results can be found here. Thanks to everyone that voted and helped to get the vote out. Unfortunately despite enormous efforts, very few institutions achieved the 50% turnout now required under anti-trade union laws. The results and next steps will now be considered by the union. Find out more about the campaign to repeal the anti-trade union laws here.
Ballot results round up

Meanwhile members in Welsh FE institutions have voted overwhelmingly to take action in both ballots on pay and workload with a turnout of 52% and 54% respectively. Congratulations to Wales FE members on this fantastic result. UCU negotiators will be meeting ColegauCymru in the next couple of weeks to encourage them to reconsider their pay offer and re-start negotiations on workload.

Two local ballots on pay and contracts also closed at Lambeth and Croydon Colleges with both branches voting in favour of action and beating the legal turnout threshold (61% and 57% respectively). Congratulations are due to both branches and their members for this impressive result. The union is seeking further negotiations with management based on this strong mandate and you will be kept updated.
National unity demonstration against fascism and racism, 17 November
UCU is calling on members to support the national unity demonstration against fascism and racism in London on Saturday 17 November.

Find more details and coach information on the Facebook event page here and you can download posters here.
In the news
Restrictive trade union laws frustrate national support for strike action over pay. The Home Office reverses a decision that could have seen a member from Newcastle University forced to move to Australia to keep her family together. A look at funding and pay in further education across the UK. UCU says a spate of resignations and retirements from vice-chancellors is an opportunity to address unfair pay. A college principal calls for the further education funding campaign to keep up the pressure. A BBC investigation finds no evidence of freedom of speech clampdowns in universities.
You can read about all it and more here.
Home office reverse decision on Newcastle deportation couple

The Newcastle family facing deportation will not now be forced to move back to Australia. Following a campaign by UCU, husband Jeff has now been given a residency permit. Thanks to everyone that supported the campaign and we are delighted this stressful episode is over for the Atkinson-Phillips.

FE transforming lives and communities

UCU's transforming lives and communities research project celebrates the positive impact that FE has on learners and communities. The research has been presented to ministers and praised by politicians as diverse as Jeremy Corbyn and Robert Halton. Help us get the message across in two ways: first, by reading the latest brilliant post from the project founded Rob Smith and Vicky Duckworth here, second by completing and sharing a survey launched to capture the positive impact FE has on learners. This will complement the survey of teachers undertaken earlier this year. Together the surveys will help construct a picture of transformative teaching and learning across the country. Please share this link with your students and encourage them to complete the project's latest survey which is about the experience of learners and the positive impact FE teachers have.

Staff governors' conference 2018
30 November 2018. The theme for this year is 'governance through change'. This conference will provide a forum for staff governors to discuss how colleges can respond to national challenges and opportunities and how to maximise their potential on the governing body. More information and registration here.

UCU black members' conference: Faiza Shaheen confirms as guest speaker
Director of Class, Faiza Shaheen, has confirmed as guest speaker for the UCU black members' conference to be held in Manchester at the end of November. Here is Faiza with a piece on the Viewsnight section of BBC's Newsnight speaking about housing in the UK. The deadline for registration is close of business 26 October so please register now to hear Faiza's thoughts on how best to challenge the 'hostile environment' policy.
University of Manchester UCU branch launches its new mental health network next week
The inaugural event will be held 1000 to 1400 on Tuesday 30 October in the Simon Building 4.38, University South campus. The packed agenda includes presentations and discussions led by UCU president Vicky Knight, along with UCU national H&S official Adam Lincoln, UCU branch committee member Lawrence Benson and specialists in mental health first aid. UCU is prioritising work around mental health wellbeing and supporting members at local, regional and national level. 'Moderate to extreme' anxiety and depression among workers in the UK are at record highs with 1 in 10 workers now affected, figures published in October 2017 reveal. Healthy work and workplaces requires effective support services, training, effective interventions, and control of workplace hazards and stressors. More information here.
Last updated: 26 October 2018