•
•
•

The Friday email: 09 November 2018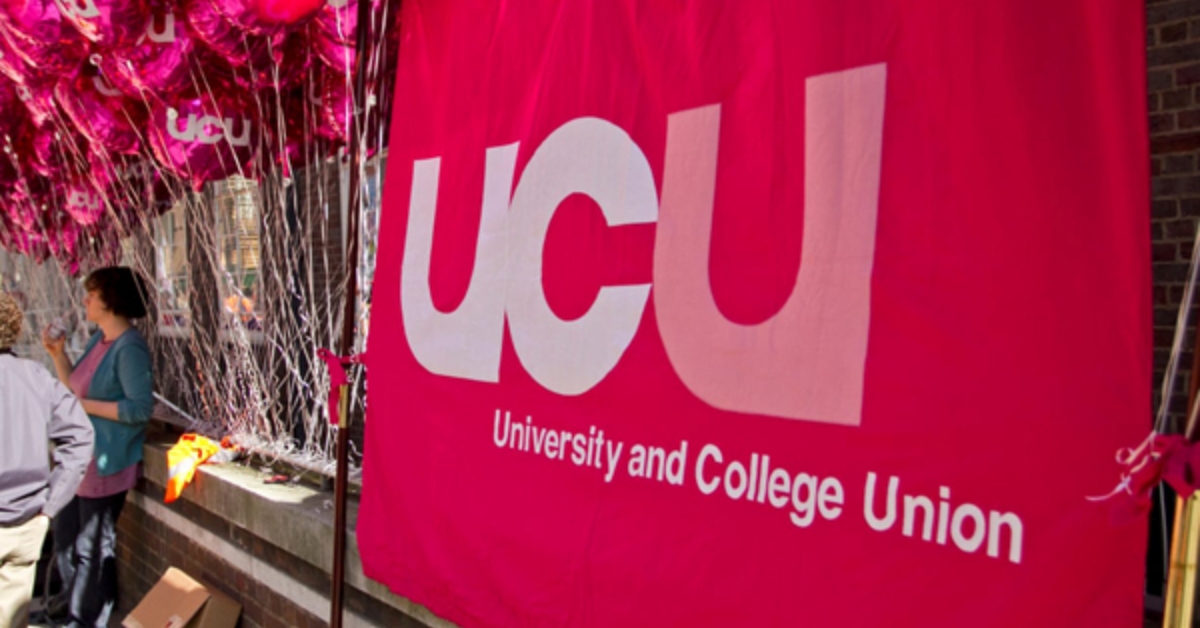 The Friday email: 09 November 2018
HE pay and equality dispute
At a special sector conference on pay this week, delegates agreed to re-ballot higher education members for industrial action on the union's claim following the recent result of the first ballot. Conference decided that the new ballot would involve all branches but this time on an aggregate basis (all results counted together) and this would take place in the new year and no later than March 2019. We will send out a fuller message to HE members on next steps next week.

FE fights back: dispute resolved at Lewisham and Southwark colleges
The pay dispute at Lewisham and Southwark colleges which saw four days of strike action in the summer has been resolved with an agreed package of £350 pay rise and a commitment by NCG group to change the way strike pay is deducted in future.
Following the recent ballot of members in FE England branches, UCU's further education committee (FEC) has recommended branches that achieved at least a 50% turnout (Bath, Bradford, Croydon, Lambeth, New College Swindon, and Petroc College) should take two days strike action on 28 and 29 November; branches that came close (35% and above) should be re-balloted from 28 November to 19 December; and branches whose turnout was below 35% should hold members' meetings to decide whether to re-ballot.
In the news
UCU defied the higher education regulator's call to allow universities to go bust and asked MPs if they'd sit back and watch their local institution go to the wall. In a remarkable week at City College Plymouth the principal says a government report into his previous college is mere "hearsay". But 99.7% of staff say they have no confidence in his ability to lead. The number of adult learners hit a 20-year low. UCU resolved a dispute at London colleges while a college in Kent was found to have handed over £16.5m to a mystery subcontractor.
Read all about it here.
USS pension dispute update

Following its recent consultation, Universities UK (UUK) has announced that 'it is clear that there is support from most employers for the JEP's recommendations, subject to further details about risk and a favourable response from the USS Trustee and The Pensions Regulator.' UCU's superannuation working group (SWG) which negotiates with UUK has previously endorsed the joint expert panel (JEP) report and recommendations as the basis for negotiation and this position and the union's existing policy was endorsed by an advisory conference on USS held by UCU this week.
17 November: unity demonstration against the far-right

UCU is joining the biggest anti-fascist mobilisation in recent years with a demonstration on 17 November in central London. The march will assemble outside BBC on Great Portland Street at 12 noon. Look out for the giant UCU balloon and join us and other campaigners, unions and community groups to unite against the far-right.
Tuition fees debate: response to Danny Dorling plan

UCU's head of policy and campaigns, Matt Waddup responds to Danny Dorling's tuition fees plan for Labour here.
Research active staff and the future of the Concordat - make your voice heard now

We've had a fantastic response to our survey on the future of the Concordat for research staff. This is an opportunity to help shape the way the sector employs and treats researchers and we need a big response to ensure that the voice of researchers is not drowned out in the consultation. Fill in our short survey here which will also redirect you to the full consultation. Let's make sure the voice of research staff is heard loud and clear.
Psychosocial health of Palestinian youth: occupation and resistance

The latest in the Fobzu and UCU series of 'education, occupation and liberation' events takes place on Wednesday 21 November (6.30-8pm) at the UCL Institute of Education, London.
Transgender day of remembrance

The transgender day of remembrance is observed annually on November 20. Drawing attention to continued violence endured by the trans community and remember those murdered as a result of transphobia. UCU has resources to support gender identity equality including a guide and a film about removing barriers.
Last updated: 9 November 2018