•
•
•

Brexit deal referendum consultation
Brexit deal referendum consultation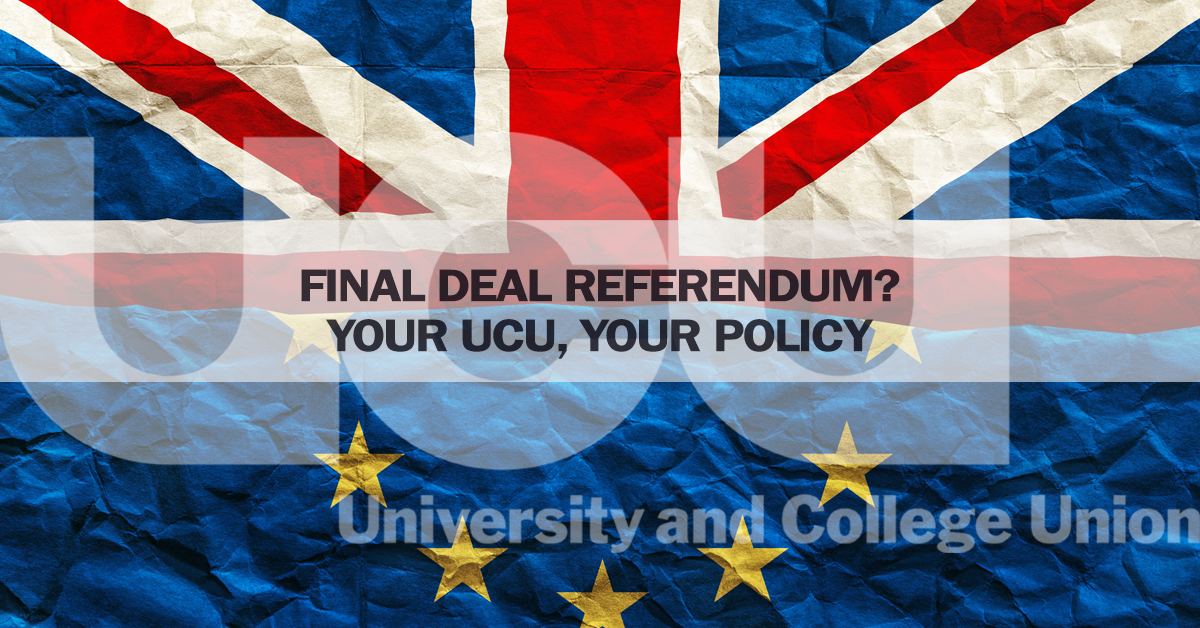 Should UCU support a Brexit deal referendum? Have your say
UCU is consulting members on whether to support a second referendum on the final Brexit deal negotiated by the UK government. The consultation will be run for UCU by Electoral Reform Services (ERS) and will begin on Monday 3 September and close in mid October.
Read more on why UCU is holding this consultation.
You may also wish to consider the arguments below and share your views with others before making a decision. We will be updating the site regularly with guest posts and member views throughout the ballot period.
---
Guest posts
---
The case for...
---
The case against...
Last updated: 3 September 2018