•

JOIN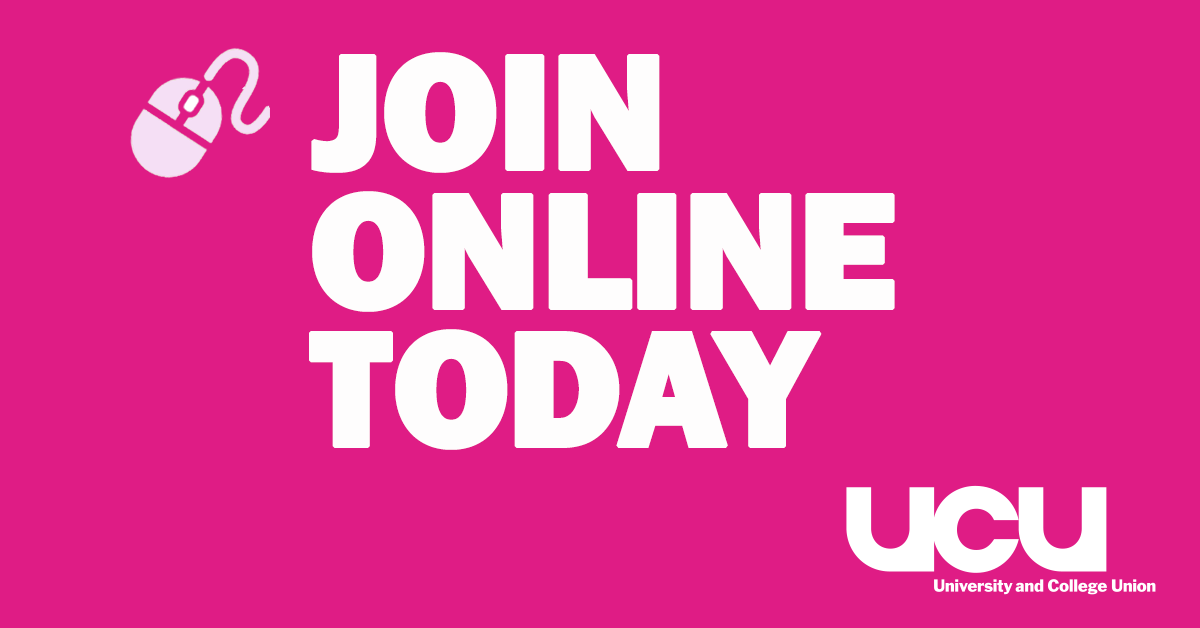 Join UCU
Why join UCU? Over 120,000 of your colleagues have chosen to belong to UCU - the largest union and most effective voice for people like you working in post-school education.
---
UCU is the largest post-school union in the world. We cover universities, colleges, prisons, adult education and other post-16 training providers and our membership includes academics, lecturers, teachers, trainers, instructors, researchers, administrators, managers, computer staff, librarians, postgraduate teaching assistants and other education professionals.
We understand the work that you do and our size and specialist nature mean that government and employers listen to us when we represent your views.
In further education, if you are a teacher or lecturer and/or you are directly involved with scheduled teaching or other curriculum delivery then UCU is the union for you.

In higher education we are the specialist recognised union for academic and academic-related staff (such as managers, senior administrators, computing, library and other professional staff) in pre-92 universities and for academic staff in post-92 institutions.

While our rules allow UCU to recruit those in qualifying employment, UCU works closely with our sister trade unions and we do not actively seek to recruit members of other unions or in areas where we have no legitimate interest. Wherever you work we recommend you join a union. If in doubt about the right union for you contact UCU and we will advise you of the right organisation for you.
UCU membership can cost as little as £1 per month depending on your earnings.
UCU has a number of joint membership arrangements which can help if you need membership of other unions for work that's not within the further or higher education sector.