•
•
•

Solidarity climate stoppage
Solidarity climate stoppage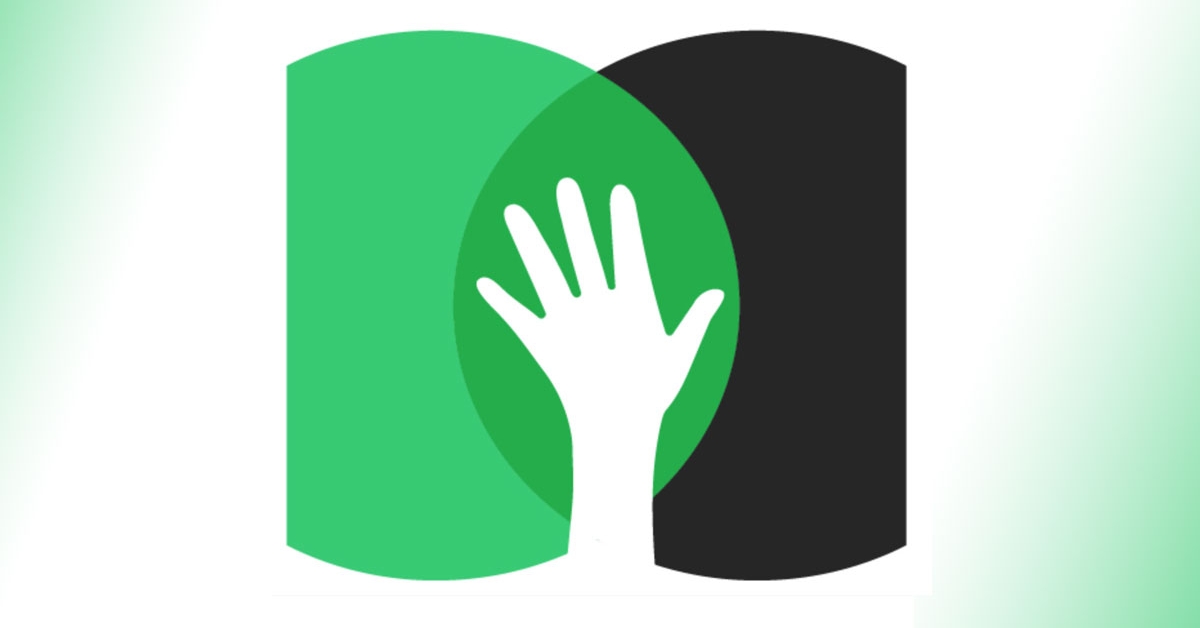 30-minute solidarity climate stoppage
27 June 2019

Support the 30-minute solidarity climate stoppage
Millions of school students across the globe have struck for climate justice. Their action has forced governments across the world and the UK parliament to declare a climate emergency. We need to keep up this pressure. If this is not achieved then the earth's climate will have passed a dangerous tipping point with temperatures rising up to 4 degrees by the end of the century - in the lifetime of young people alive today.
Act now for climate justice - download

the UCU climate campaign poster [163kb]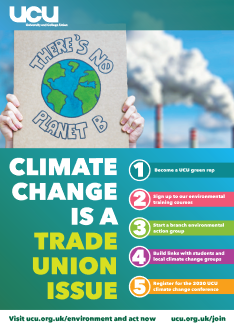 Or

the UCU 'climate change is a trade union issue' placard [995kb]
Climate is a trade union issue. Trade unionists must play a central role in shaping the way society's economic and social organisation meets the needs of future generations and the planet.
Here some ways you can support ongoing climate action:
Motion for TUC Congress 2019
In line with motions passed at UCU Congress 2019 UCU successfully submitted the motion below to TUC Congress 2019 held in early September:
Congress notes:
the Earth's temperature has already risen by one degree above pre-industrial levels. The autumn IPCC report warned that we only have 12 years to keep global warming to a maximum of 1.5 degrees. Carbon emissions need to be cut by 45% by 2030 and reach zero carbon by 2050 in order to avoid a dangerous tipping point
the tremendous impact of the school students strikes in shifting government complacency over climate change forcing them to amend the 2008 Climate Change Act
Greta Thunberg's call for a Climate Strike and for adults and workers to join the global school students strike on the 20th September which will begin a week of action on climate
the solidarity strikes organised by trade unions in Belgium and France.
Congress believes:
climate change is a trade union issue
that the future of our planet is at risk if we don't organise now to force governments to cut emissions in line with the IPCC report
that taxing the very wealthy and closing tax loopholes in line with Labour Party manifesto commitments will meet the cost of cutting emissions
that we must keep the pressure up. The school students have led the way but educators and the trade union movement as a whole must now act to ensure that they don't fight alone.
Congress resolves:
The TUC to call a 30-minute workday solidarity stoppage to coincide with the global school student strike on the 20th September.
Solidarity action
We subsequently called on all TUC affiliate unions, student unions throughout our colleges and universities and politicians and community groups, to support the call for the 30-minute workday stoppage in solidarity with the global school student strike on 20 September.
Our school students are fighting for a better future for us all. Let's make sure they are not fighting alone.
Last updated: 25 March 2020