•
•
•
•
•

UCU calls 14 more days of strike action in higher education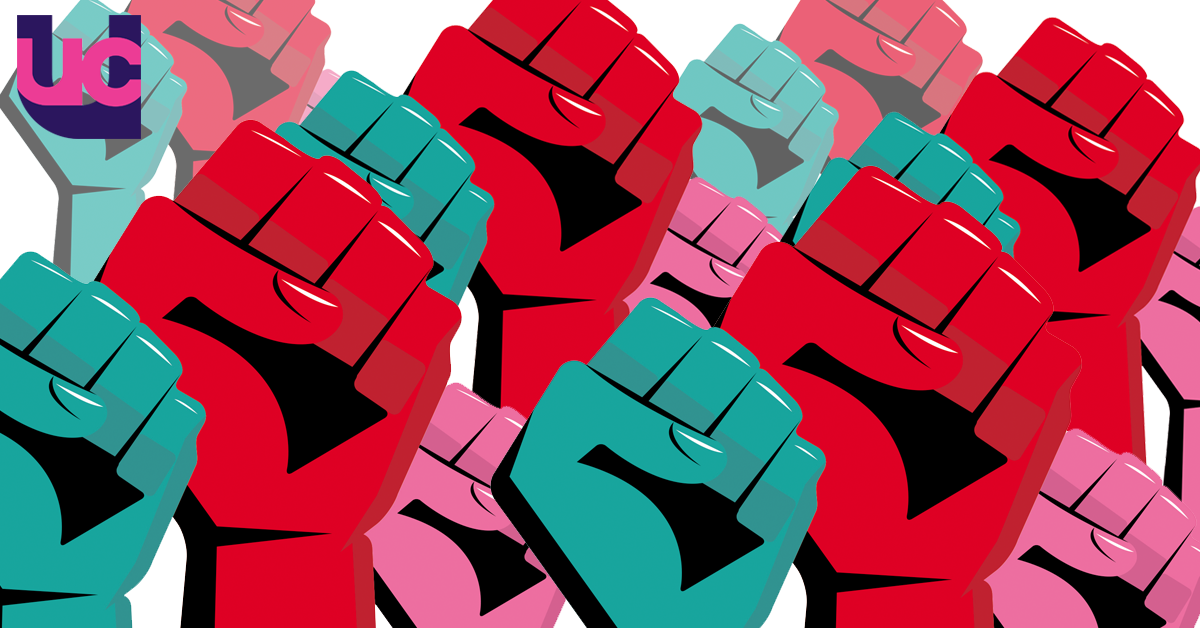 UCU calls 14 more days of strike action in higher education
3 February 2020

At its meeting last Thursday, the elected reps on UCU's higher education committee (HEC) voted for 14 more days of strike action in both of our current national higher education disputes: our 'Four Fights' dispute over pay, workload, equality and job security, and our dispute over USS pensions. The action is scheduled to begin on 20 February and be spread over four weeks, ending on 13 March.
As with the eight days of strike action which members took last term, the HEC decided that the 14 days will be taken in respect of both disputes where relevant. Whether a branch has a mandate for action in one dispute or in both, it is scheduled to take the same 14 days.
Why haven't employers negotiated a resolution with us?
Our action has made employers more cooperative, but we haven't yet seen the movement we need.
In the 'Four Fights' dispute, the employer representatives, UCEA, tabled and published an offer last week. The offer contains loose commitments to address casualisation and pay inequality, but very little in the way of a plan for reducing unsustainable workloads. Perhaps worst of all, employers have failed to improve on their offer of a 1.8% pay increase that fails to keep up with the cost of living. Because of this, the HEC voted to reject the offer and continue the dispute in pursuit of a better one.
In the USS dispute there have been productive discussions about the future of the scheme, including a new series of tripartite talks between UCU, Universities UK and USS to consider the recommendations of the Joint Expert Panel (JEP). Employers have indicated a willingness to work with us to help influence the governance and valuation methodology of USS, but so far nothing concrete has been offered that would make it worth calling off our action. Most importantly, employers have not yet offered to cover the unfair contribution increases that are pricing members out of the scheme.
What will it take to get a resolution?
No decision to accept any future offer and call off strike action will be taken without consulting you, the members. However, I have made clear to employers that they need to make firmer commitments, and put some money on the table, if they want to avoid further action.
Our employers have already forced us to take action, and disrupt our work and our students' education by doing so. Open-ended commitments to bring about change are not nearly enough. They need to acknowledge what they are putting us and our students through. They need to come back with proposals for meaningful investment in the staff that make the sector so successful.
What happens next?
If employers keep dragging their feet our industrial action is only going to get bigger. The 60 branches that took action last term have been boosted by the addition of 14 branches that gained a mandate for action in their reballots. These are our best ever reballot results in a national dispute, and a testament to the skills and the resolve of our members and staff. There are now 74 branches in a position to take action. This increases our leverage and our chances of getting a good offer.
There is still time for employers to resolve this situation. We have 17 days before the strikes start, and 11 days before the next meeting of our higher education committee on Friday 14 February. I will continue to update you on any talks and let you know if we see further movement in either dispute. In the meantime, your branch will be invited to send delegates to branch briefings where they will be able to get more information and discuss how to make the next wave of action as effective as possible.
As ever, please contact me if you have any questions.
Jo Grady
UCU general secretary
Last updated: 6 May 2022