•
•
•
•
•

Levy of members: announcement and further information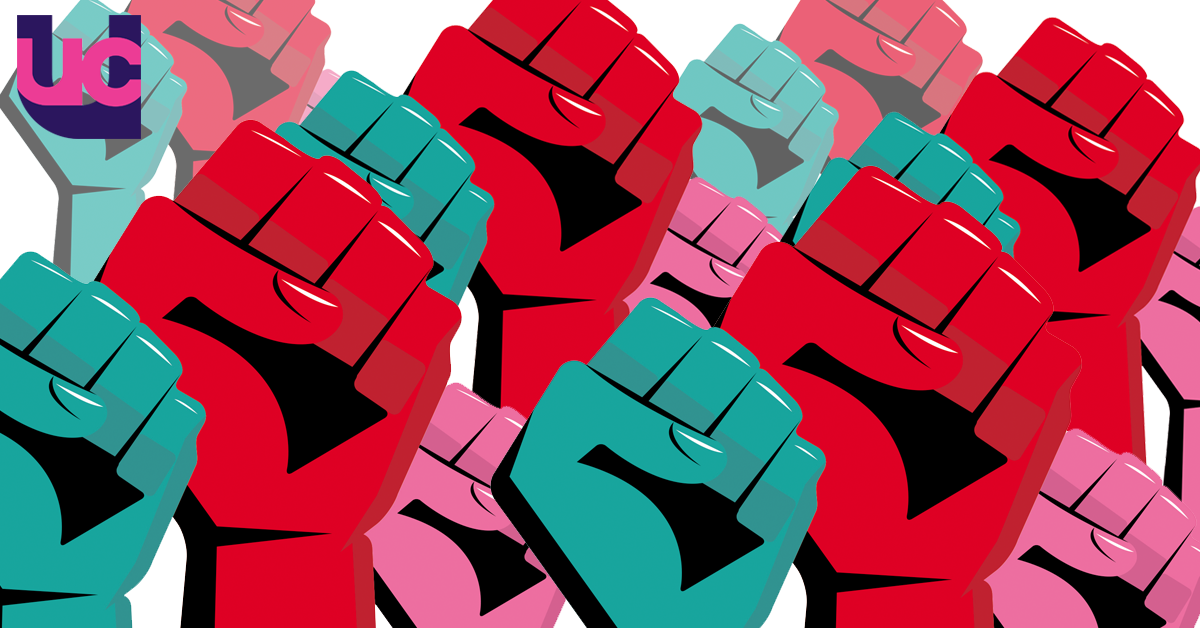 Levy of members: announcement and further information
29 June 2020

Since my announcement of the £15 levy of members on Friday it has been clear that many members are understandably concerned that we are having to take this measure and upset about the way it was communicated.

I am writing now to respond to the concerns which you have raised, and explain in more detail why a levy has been deemed necessary. I am sorry for the alarm and confusion which Friday's announcement caused. I hope that after reading this email, you will be reassured as to why we need to take this extraordinary step and why we have not been able to tell you about it until now.

I would also like to announce that we are exploring various options that may be available for mitigating the levy in some way - and especially to try to ease the burden on those less able to afford it.

Options for mitigating the levy

After meeting this afternoon, UCU's elected officers (the president, honorary treasurer, president-elect and past president) and I have agreed to pursue potential options for mitigating the levy in the next month, before the date on which it would need to be confirmed. Some of these options may reduce the overall size of the levy and there may be other options that enable us to structure it in a more progressive way.

The only way in which we can reduce the overall amount of money required is by receiving a very large influx of donations from members and branches. I have been really impressed and overwhelmed by the generous offers which members and branches have been making to pay the levy on behalf of lower paid and precariously employed staff. The union will be reaching out to branches that have kindly offered to make large donations to the fund - and I would also like to take this opportunity to ask members to make an additional one-off donation if you can.

There is real urgency to this fundraising process. To continue making payments from the fund with minimal delays, we would need to receive donations by 28 July. UCU's elected officers will review the donations which we have received by that date, and decide whether and in what way it might be possible to reduce the amount that will be deducted from members' accounts. 28 July has been chosen because it is the last date on which we can adjust the terms of the direct debit payments which we need to take on 31 August.

Based on our latest information about branches' accounts, it may be possible for branches to donate enough money to reduce the overall amount of the levy required. We will be asking our branches to be as generous as possible in their donations.

A possible progressive solution

It may also be possible - subject to further legal advice, and exploration of technical changes to our membership and direct debit systems which we were not previously able to make - to ensure that members are not all required to pay the same, regressive flat rate. However, I must warn you that any solution like this could take many months to implement and therefore leave the fund empty at a time when we badly need it to be strong.

It is worth repeating, as per the FAQ document issued on Friday, that those in our standard free membership scheme - which covers 16,000 of our lowest paid and most precariously employed members - are already completely exempt from the levy. However, we recognise that there are many other members who we must try at all costs to protect against the effects of a flat-rate levy.

Further information

What follows at the end of this email is an updated FAQ explaining in more detail why we need the levy now, what other steps we have taken in an effort to avoid triggering it, and why we were not able to inform you about it until now. Please do read it.

The elected officers and I will be working as hard as possible to encourage donations and do whatever else we can in the coming weeks to maintain the strength of the fund without disproportionately impacting our most vulnerable members. I will be in touch with more information about those efforts in the coming days and weeks.

---
FAQ

How was the levy triggered?

The national executive committee (NEC) voted in February this year to approve a £15 levy in two instalments of £10 and £5 (by 38 votes for to 8 votes against), and delegated the decision as to when to trigger it to UCU's elected officers. Our elected officer team comprises the president, the honorary treasurer; the president-elect; and the past president.

The officers have been receiving weekly updates on the Fighting Fund since March. Earlier this month, they decided unanimously to trigger the levy of members via two instalments in August and September. The decision to trigger the levy was reported to the NEC at its most recent meeting on 19 June.

Why a levy is necessary

While we hope that we can raise enough through donations between now and 28 July to mitigate the need for the levy, there is still no doubt that a levy of some sort is needed, and that we cannot wait much longer to raise it.

At present, there are more outstanding claims from members to the Fighting Fund than we are able to pay. In recent weeks, we have been receiving eligible claims at a rate of £100,000 per week. A number of institutions are still taking deductions from members for strike action taken earlier this year. By the time the levy is raised at the end of August, the backlog of unpaid claims will have increased.

I need to make clear to you that this levy is only intended to cover claims that have been made or are projected to be made in relation to action already taken in the past financial year.

We believe that a £15 levy of members would raise just under £1m - and that all of this money will be needed to cover outstanding claims arising from the past year's action.

What else have you tried to do to raise money?

We have been asking for donations from members and from branch accounts since the start of our national higher education disputes in November 2019. We have sought donations from trade unions at home and abroad and we have mounted an advertising campaign for individual donations as well. A number of trade unions have made donations, but the economic crisis has made fundraising from our sister unions even more difficult than it would have been in normal circumstances.

We have proactively made savings by reallocating unspent money from other UCU budget headings to the fund. On top of this, we have also made transfers which were predicated on the unanticipated increase in our membership figures and therefore in our subscription income that has taken place over the course of this financial year (which runs from September to August) to date. The total which we have already transferred on this basis is £1m. Our rules prevent us from drawing on our reserves to provide extra funding on top of this.

What will happen if the levy is not raised?

The only alternative to a levy would be to stop processing payments to members who have claimed from the fund or who intend to claim in the coming months - including to members who indicate that they are facing immediate financial hardship. Upholding the commitments which we have already made to members who take strike action in pursuit of our objectives is our priority.

We also need to continue helping members act to defend their interests over the coming year. Given what is happening across our sectors, UCU branches need to be in a position to take, or threaten to take, more industrial action in the coming months. That threat will not be credible if money that should have been allocated to the Fighting Fund for 2020-21 is still being used to meet last year's claims. Replenishing the Fighting Fund is a critical part of our Fund the Future campaign to defend members' jobs at all costs during this pandemic and the economic crisis arising from it.

Why were members not informed sooner about the levy?

The levy was kept confidential until now because in February the union was in the middle of two national disputes with higher education employers, and we were balloting or preparing to ballot in other major disputes in further education in Wales and England. While this was the case, the levy was industrially sensitive information which the NEC agreed not to divulge. It was only after the higher education committee (HEC) voted on 8 June to effectively pause both national HE disputes (subject to further consultation) that it became advisable, as well as necessary, to trigger and announce the levy. I am sorry that we have not been able to inform you further in advance.

What have you done to support lower paid and precariously employed members via the Fighting Fund?

This year we have made special efforts to provide targeted extra support from the fund to lower paid and precariously employed staff:
unlike in previous disputes, we have introduced a progressive structuring of payments from the Fighting Fund, so that those earning under £30k can start claiming earlier and in larger amounts than those earning over £30k
we have provided a mechanism for claimants who indicate that they are facing financial hardship to have their claims prioritised for processing
we have also allowed for a wider range of ways in which claimants can demonstrate loss of income, to allow for the fact that many precariously employed staff are unable to provide payslips.
At the same time, we have also taken a further step towards progressive subscription rates via the budget for 2020-21 which was agreed by the NEC in March. I hope that we can take even further steps towards this goal in future years.
Last updated: 6 May 2022