•
•
•

The Friday email: 09 October 2020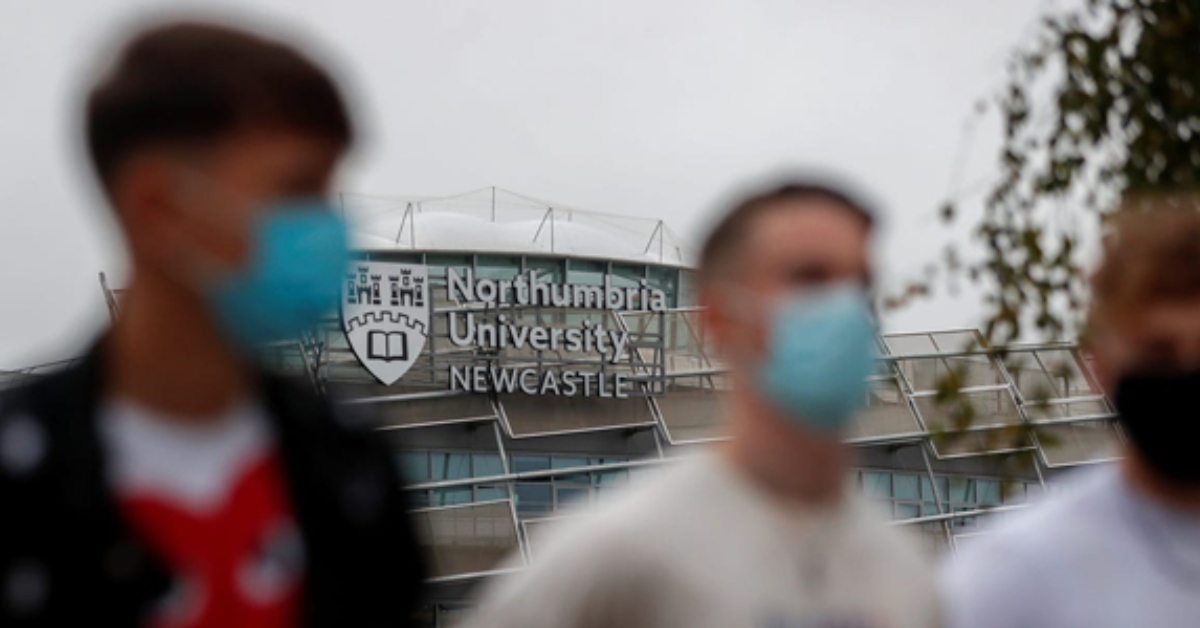 The Friday email: 09 October 2020
Covid crisis escalates
Northumbria University has moved learning online after UCU members threatened to ballot for industrial action over Covid health and safety failings. Our regional official Iain Owens said: 'It was the right decision for Newcastle's universities to do but it should not have taken the threat of industrial action for Northumbria University to put the health and safety of its staff and students first.'

We've now seen further outbreaks at universities in Sheffield, Manchesterand in other areas across the UK. UCU has brought together members' stories about the risks they are facing at work and you can share yours by posting on social media using the #HygieneTheatre hashtag.
Northern Ireland further education dispute
UCU has declared a dispute about pay and working conditions in all six of Northern Ireland's further education (FE) colleges after an attempt by employers to blackmail staff into giving up workload protections and trade union agreements. The College Employers' Forum 'offer' would mean there would be no limit on the number of hours a lecturer could be asked to teach in a week. UCU's Northern Ireland official has written to Stormont ministers and the union has pledged full support and solidarity with Northern Ireland FE staff's struggle for fair pay and working conditions.
World Mental Health Day
10 October is World Mental Health Day. During these times it's more important than ever that you look after yourself and each other. We have compiled some useful tips to assist you in managing your mental health and wellbeing.
UCU celebrates Black History Month
To celebrate Black History Month UCU has produced a black history wallchart timeline. The timeline is the first of a series produced by UCU in close collaboration with UCU's black members' standing committee. It is just one of the ways that UCU is taking the lead in highlighting and challenging racial inequality. Smaller portraits of important individuals in black history will be made available in the coming weeks.
Enjoying Strike School? Try our Transforming UCU development programme
Please register here for an online event to showcase Transforming UCU, our development programme for workplace leaders.
The event takes place on Tuesday 20 October from 4-5pm. It will include two case studies from UCU branch officers in further and higher education who have taken part in the programme and helped lead successful campaigns with high participation from members in their branches. Members who have participated in our Strike School with Jane McAlevey or in any of UCU's formal training offer should consider applying to take part in the programme and this event aims to show you why!
'Systemic racism and how to survive it', Wednesday 14 October, 5.00-6.30pm
Join our online webinar on 'systemic racism' with a great line up of speakers including UCU's Victoria Showunmi and speakers from sister education unions including Michelle Codrington-Rogers, the first black president of the NASUWT. Register or suggest a question for the webinar here.
'Mapping LGBT+ progress' Monday 19 October 4.00-5.30pm
UCU LGBT+ is hosting an online event focusing on to what extent LGBT+ rights and liberation have been realised to date and an agenda for further action. Information and registration here.
Last updated: 9 October 2020