•
•
•

The Friday email: 04 December 2020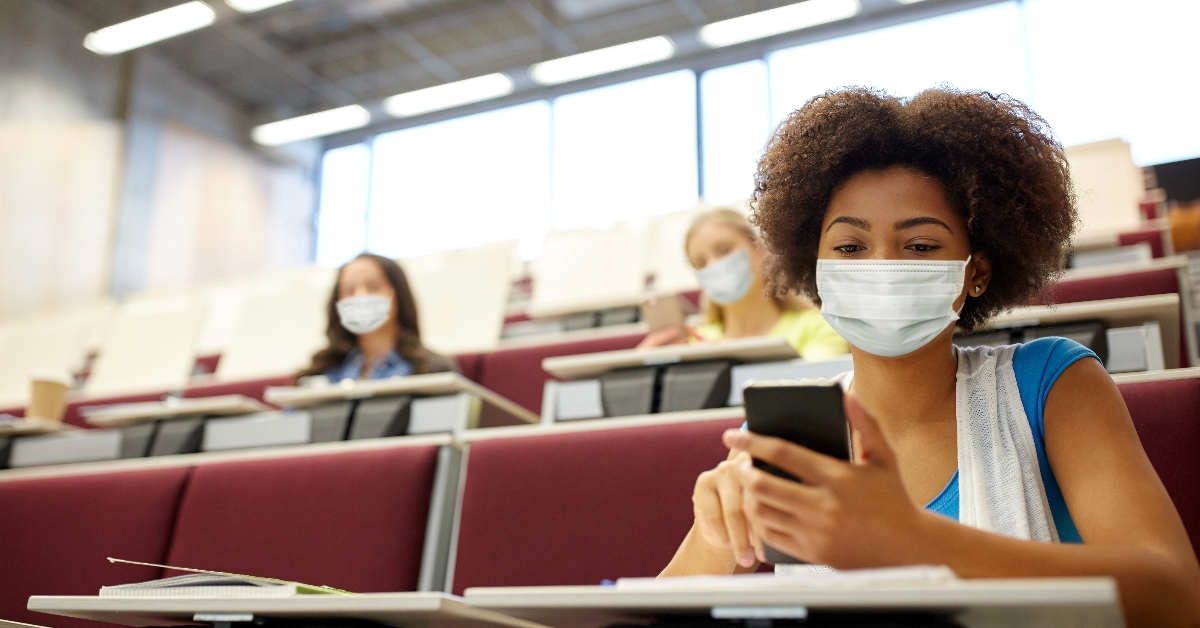 The Friday email: 04 December 2020
4 December 2020

Government U-turns on in-person university teaching
UCU has welcomed new guidance on the return of university students after Christmas which includes plans for online teaching to be the default until at least 8 February 2021 and for further use of mass testing. However we have argued that provision for online learning must remain in place until the pandemic has been brought under control. UCU has also raised concerns over how students' eventual return to universities will be managed, and called on the sector and the government to plan well in advance and concentrate on supporting staff and students.
Further education England: unions condemn paltry pay offer
UCU and other unions representing staff in further education in England have condemned the employers' offer of a 1% pay increase and called on the Association of Colleges (AoC) to explain what additional government funding has been spent on. UCU general secretary Jo Grady said: 'After years of campaigning and marching alongside the AoC and college leaders for extra funding, further education staff will rightly be outraged that AoC's pay offer is again just 1%. The joint campaigning was always on the understanding that staff pay would come first. Yet again colleges have shown they cannot be trusted to spend public funds in the way they were intended.' The story was covered in FE News, FE Week,and Tes.
UCU branches fighting back
University of Brighton UCU was on strike this week over planned cuts to IT and you can see picket line pictures and a report of the excellent online solidarity rally here.
Manchester Metropolitan University UCU have also pulled off a fantastic result in a very short ballot period with a 86.1% yes vote for ASOS and 65.1% yes vote for strike on a 64.3% turnout. The branch are in dispute over the university's response to the coronavirus pandemic and workloads.
Solent University UCU members have voted to support a call for action in response to plans to axe over 109 posts with an incredible 78% turnout in a snap poll conducted in less than a week.
University of East London UCU members are currently being balloted for action over redundancies and campaigning against the targeting of our reps.
University of Roehampton UCU members received welcome support in their campaign against job cuts this week, as a string of leading cultural figures from the arts and creative industries published a joint letter in the Times Higher Education calling for an immediate halt to staff cuts. Management's plans would see up to 40 academics in arts and humanities made redundant and the branch are currently conducting an e-ballot on whether to take action (results due later today).
Equality impact survey
Please take a few minutes to complete our equality survey on the Covid-19 pandemic. Your input is important to ensure we can properly reflect the equality impacts of the pandemic in our bargaining and negotiating work. All responses will be anonymous and the deadline is 12 noon on Wednesday 16 December.
Technology managing people report
This week the TUC released a report based on two surveys it conducted of union members and reps about the use of artificial intelligence in the workplace, and received some media coverage. The largest number of responses came from workers in the education sector, including UCU members. The report is the beginning of joint union work on AI, so look out for future updates on this.
UCU webinar: community accountability for racial justice, 9 December
You are invited to join the latest UCU black members' standing committee webinar 4:00-5:00pm on Wednesday 9 December. An antiracism for abolitionist times: the webinar will look at the role education institutions play in perpetuating racism. Community accountability seeks to transform education from a system of state racism to a community resource. Join Gargi Bhattacharyya, Luke De Noronha and Ümit Yildiz as we map out an organising plan to create a process of ongoing community accountability. Watch on Facebook or YouTube.
Last updated: 4 December 2020