•
•
•

The Friday email: 05 February 2021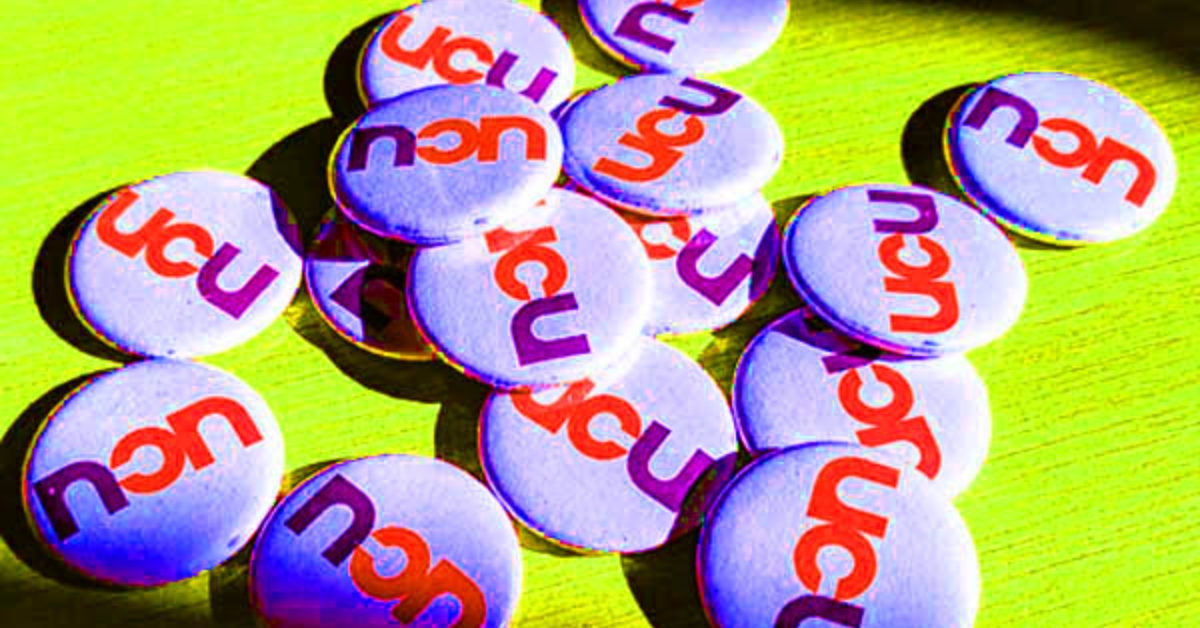 The Friday email: 05 February 2021
5 February 2021

UCU consultative ballot on UCEA final offer 2020/21
On Monday members working in higher education (HE) (see here for list of employers participating in JNCHES) will receive an email inviting you to vote on whether you wish to accept or reject the employers' 'final offer' on our 2020-21 pay and conditions claim. Please look out for an email from 'takepart@cesvotes.com' which will have the subject line 'UCU consultative ballot on UCEA final offer 2020/21' and will include a link for you to cast your vote online. The union's HE negotiators recommend that members reject the offer. The consultation which is being run by Civica (formerly Electoral Reform Society (ERS)) and will close at 12 noon on Tuesday 23 February 2021.
Please remember to fill in the online HE industrial action survey which you will also have received by email from Civica ('from' address is 'noreply@qemailserver.com'). This closes Wednesday 17 February and is your opportunity to let those who make decisions about UCU industrial action know your views.
Higher education branch briefings February 2021
In line with the decisions made at the HE sector conference in December, registration is now open for three HE branch briefings, which will take place on 12, 15 and 18 February. In anticipation that the sessions will be popular, each branch can register up to two representatives for one of the briefings. In advance of the briefings your representatives asked find out your branches views on five set questions that will inform both the discussions at the briefings and the feedback given to the HEC who will decide the next steps when it meets on 26 February.
Up to two representatives from your branch can register for one of the briefings. Please talk to your branch before registering if you are interested in being a delegate:
Further education: pay gap with school teachers widens
More teachers than ever are leaving the college sector within two years as data shows the gap with school teachers has risen to an average of £9,000 per year. UCU's head of further education Andrew Harden said it was "no surprise to see undervalued teachers continuing to leave the profession. In real terms further education teachers have seen their pay cut by 30 per cent over the past decade. Last year the government increased the sector's funding by £400m, yet further education colleges refused to use it to pay staff more."
Brighton strike to defend IT jobs
Members at University of Brighton are taking strike action next week 8-12 February over plans to make IT staff compulsorily redundant. Please register for the online rally which will take place at 12 noon on Monday 8 February and tweeting support to #SaveBrightonITstaff.
Prison education safety campaign
This week Coventry MP Zarah Sultana supported our campaign for safety for prison education staff by raising the issue of unnecessary on site working during the pandemic you can watch her calling on ministers to 'stop this reckless practice' here. Meanwhile UCU has written to the Ministry of Justice to raise ongoing concerns about the treatment of prison education staff working for Novus, England and Wales' biggest prison education provider.
University student support announcement
UCU has described the financial package announced for students hit by the pandemic, as a 'sticking plaster'. Jo Grady said: "The government needs to go further and provide proper funding to avoid irreparable long-term damage to the sector's reputation."
University of Liverpool threat to jobs and Covid research
University of Liverpool UCU branch is consulting members over potential industrial action to stop plans to sack 47 staff from health and life sciences.The cuts are impacting a faculty that is part of Liverpool STOP COVID, a city-wide group whose aim is to decrease the burden of the pandemic locally, nationally and globally. UCU Liverpool branch president Anthony O'Hanlon said: 'The University of Liverpool is attempting to utilise 'rank and yank' practices to get rid of its perceived low performers. This brutal assault on jobs is more akin to the ruthless managerialism you would expect to see at a big corporate firm. It is not being proposed out of financial necessity.'
Stop job cuts at University of Leeds: sign the petition
Please sign the petition to stop proposed job cuts in medicine and biological sciences at Leeds. The university refuses to rule out compulsory redundancies, reports an operating surplus of £38 million and has failed to provide any financial rationale for the cuts.
Fight for fair pensions
UCU has called on employers in the Universities Superannuation Scheme (USS) to join us in demanding a change of approach to the ongoing 2020 valuation of the pension scheme. The union welcomed Oxford and Cambridge universities' joint letter to USS chief executive Bill Galvin raising concerns over the scheme's valuation. Jo Grady said 'We have no confidence in the approach USS has taken in valuing university staff pension pots and Oxford and Cambridge universities are right to join with their respective UCU branches in raising the alarm.' You can read the full story here.
Defending jobs at University of Central Lancashire
The UCU branch at the University of Central Lancashire is resisting compulsory redundancies, has lodged a dispute and an industrial action ballot opens next week ballot. Please send messages of support to branch chair Michael McKrell.
TUC women's conference 3-5 March 2021
This year's TUC women's conference 3-5 March 2021 will be an online event and, for the first time, individual women trade union members can participate by registering directly with the TUC. The places are free. Anyone wishing to attend must sign up by 17 February. For more information about the conference and to sign up see here.
Last updated: 5 February 2021