•
•
•
•
•

A budget for a fairer education system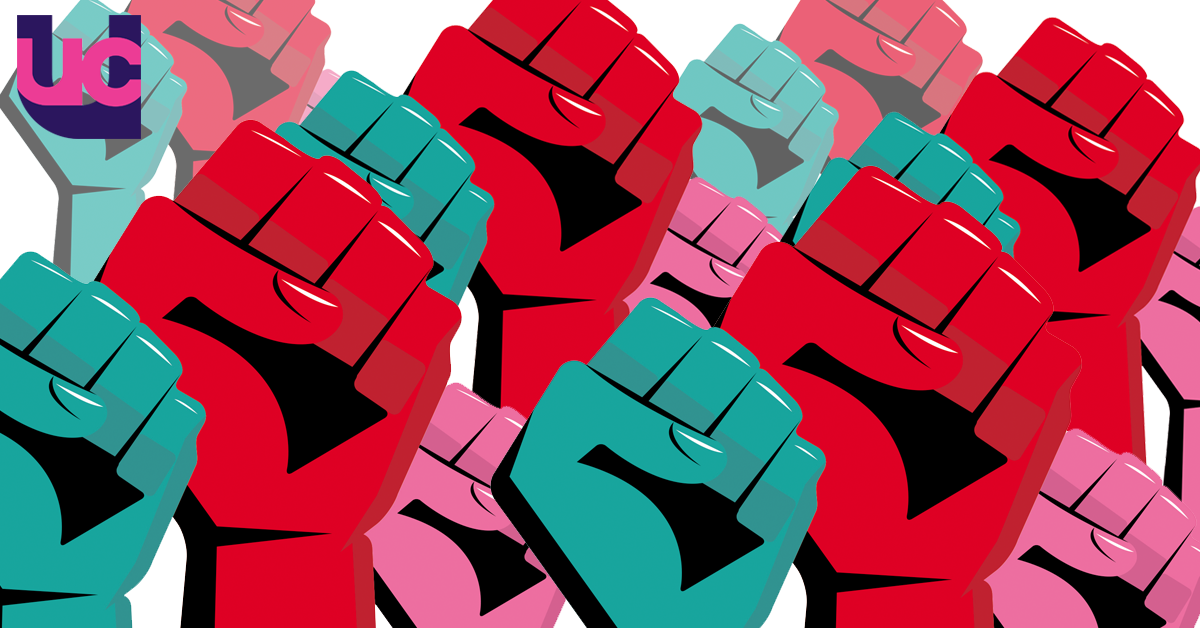 A budget for a fairer education system
The pandemic has brutally exposed critical weaknesses in post-16 education. Universities' reliance on fee income and the lack of investment in further education has driven providers to make poor - and sometimes dangerous - choices. It has also become clear that more resources are needed to deal with new health and safety challenges arising from the crisis.
Above all, there is no doubt that increased investment and stable funding is needed to secure both the future of colleges and universities, and a strong national recovery from the pandemic. Ahead of tomorrow's budget, we are calling on the chancellor to prioritise the following areas to build a fairer education system, ensure full access to learning, increase the stability of funding, and prioritise the safety of staff and students.
1. Increase funding for mental health
Student and staff mental health has been a serious issue in education for many years, but the pandemic has compounded the crisis. Having been trapped in their accommodation last term, many students in higher education are now struggling with isolation while trying to keep up with their studies. 52% of students say their mental health has deteriorated or been negatively affected by the pandemic, according to an NUS survey.
At the same time, staff are dealing with stress and anxiety as a result of completely unmanageable workloads and endless readjustment of teaching plans. In a recent UCU survey of staff, 85% of respondents said they were more stressed than when the pandemic began, with increased workload the most common reason given for additional stress. With university counselling services unable to meet the unprecedented need for student support, staff are also picking up lots of additional - and often unpaid - pastoral work. Substantial additional funding specifically for mental health services across post-16 education is urgently needed to address this crisis.
2. Guarantee secure, stable funding for higher education institutions
The reliance of universities on income from tuition fees and rent is responsible for much of the disruption and uncertainty faced by staff and students over the past year. This funding model also forces institutions to compete for students in order to guarantee financial security, leaving them vulnerable to short-term fluctuations in student numbers.
The move to scrap this year's exams and move to centre-assessed grades was the right decision, but it also means the university admissions cycle will be less predictable than normal for the second year running. Some institutions, particularly newer universities, saw substantial falls in recruitment in 2020-21, and may do so again this year.
To protect the future of the higher education sector in all its diversity, the government must provide secure, long-term funding for all institutions. If the government is serious about ensuring equality of opportunity, it must ensure that institutions who experience temporary dips in recruitment due to these exceptional circumstances are not pushed to make damaging cuts to courses and jobs which would undermine future capacity.
Short of scrapping tuition fees and introducing direct public funding, the budget should at a minimum allocate funds to guarantee any income lost by institutions who see falls in recruitment during this cycle. The government should also provide additional support to cover the significant costs of ongoing measures to ensure the health and safety of staff and students.
3. Invest in adult and community learning
Further education is economically essential: the reskilling and training our colleges provide are essential to the recovery from Covid, closing the skills gap after Brexit, and to tackling climate change. But lifelong learning is about much more than getting people into jobs. Engaging in learning also improves people's confidence, boosts mental health, and provides opportunities for social interaction, all of which are beneficial to our society.
We need massively increased investment in adult and community learning. This should be accompanied by a coordinated strategy to ensure that all adults - whether in workplaces or prison cells, care homes or colleges - can access the learning that is right for them. Given its importance for the UK's social and economic recovery, funding to support this could be drawn from the proceeds of a windfall tax on big corporations who have profited from the pandemic.
As well as increasing investment in these three areas, the success of our post-Covid recovery relies on the ability of post-16 education institutions to recruit and retain staff in secure, fairly paid jobs.
It is therefore incumbent on both the government and employers to ensure that fair and equal pay for all post-16 education staff is a key priority for investment. Education staff have gone above and beyond during the pandemic to support their students and adapt to rapidly changing circumstances - decent pay and secure employment is the least they deserve.
Post-16 education will only flourish and help build a better society if it is free and accessible. Abolishing fees and bringing in public funding would not only secure universities financially, but help ensure access to education is free and equal for all. To protect its future as a public good, education must be publicly funded.
Last updated: 2 March 2021