•
•
•

The Friday email: 26 March 2021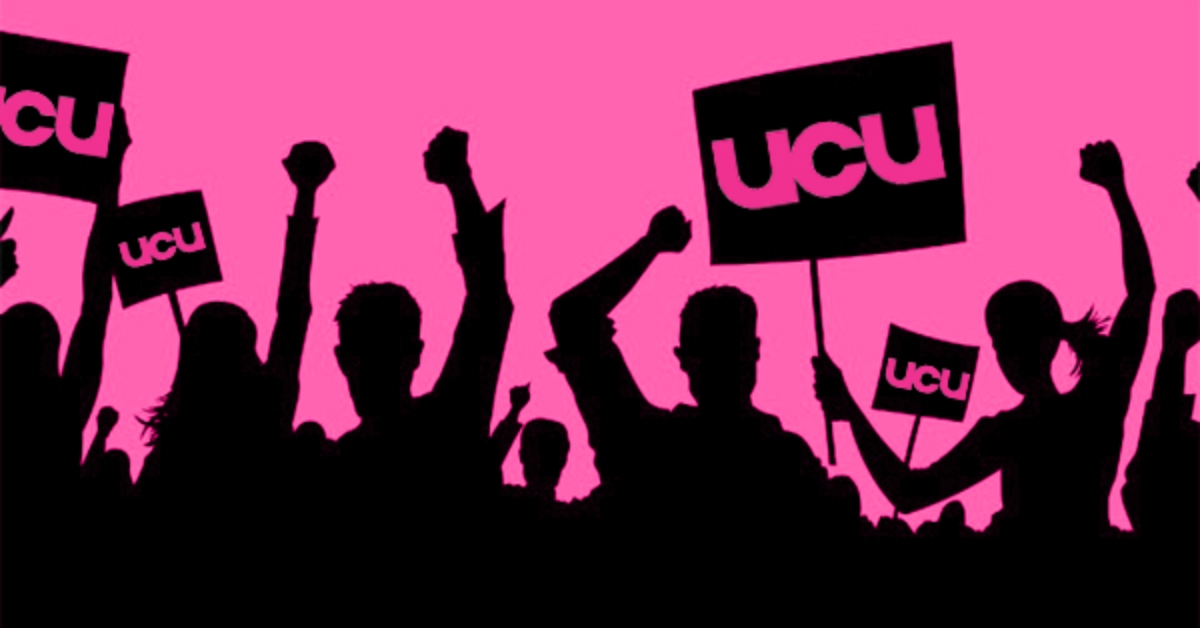 The Friday email: 26 March 2021
26 March 2021

University of Central Lancashire strike action off as jobs threat lifted
UCU has called off the planned strike action at the University of Central Lancashire (UCLan) having reached agreement with the university to suspend plans to make staff redundant and you can read the joint statement here. UCU regional official Martyn Moss said: 'UCU is pleased the threat of compulsory redundancies has been lifted. We remain committed to working constructively with the university to find individual solutions for the staff concerned.'
Congratulations to our branch and members at UCLan and the North West regional office on this fantastic result.
Northern Ireland college staff strike for fair pay
Northern Ireland further education staff hit back against low pay this week with a day of strike action at all six colleges followed by a campaign of 'action short of strike' involving working to contract and refusing additional duties. Katharine Clarke, UCU Northern Ireland official said: 'UCU members are going on strike because they have received a paltry 3.8% increase in total since 2013/14. School teachers have received 11.25% over the same period. The offer of 7% over four years in the context of the previous capped awards equates to 1.2% per year over a nine year period. No other workforce in the public sector has been subject to such a derisory increase.
UCU members fighting back
UCU branches across the UK are fighting to defend jobs and conditions and you can read our roundup of local disputes here.
Stop university research funding cuts!
UCU has written to the Chancellor of the Exchequer, Rishi Sunak,demanding the immediate reversal of savage cuts of £120m to UK Research and Innovation (UKRI) projects. Jo Grady said: 'These cuts undermine the UK's role in combatting the world's most pressing challenges such as infectious diseases, food security and climate change.' Read the full story here.
Higher education trade unions claim 2021/22
All five trade unions representing higher education staff (Unison, Unite, EIS, GMB and UCU) have agreed a claim covering the 'Four Fights' demands on pay, workload, equality and casualisation, and you can read the full details including the claim and negotiating timetable here.
UCU Scotland hustings and our manifesto for the elections
This week UCU Scotland launched its manifesto for the Scottish Parliament elections and hosted a Holyrood elections hustings where members' questions were put to politicians. You can watch the debate again here and please urge your local parliamentary candidates to support UCU's manifesto demands.
Dignity at work and the AI revolution
Yesterday the TUC released a legal report and manifesto about the impact of Artificial Intelligence on our working lives. The manifesto looks at the key issues for unions when discussing AI with employers. You can pledge your support for the TUC's proposals here.
Last updated: 26 March 2021