•
•
•
•

Liverpool Deputy VC Louise Kenny set to make millions from sale of mansion whilst laying off dozens of staff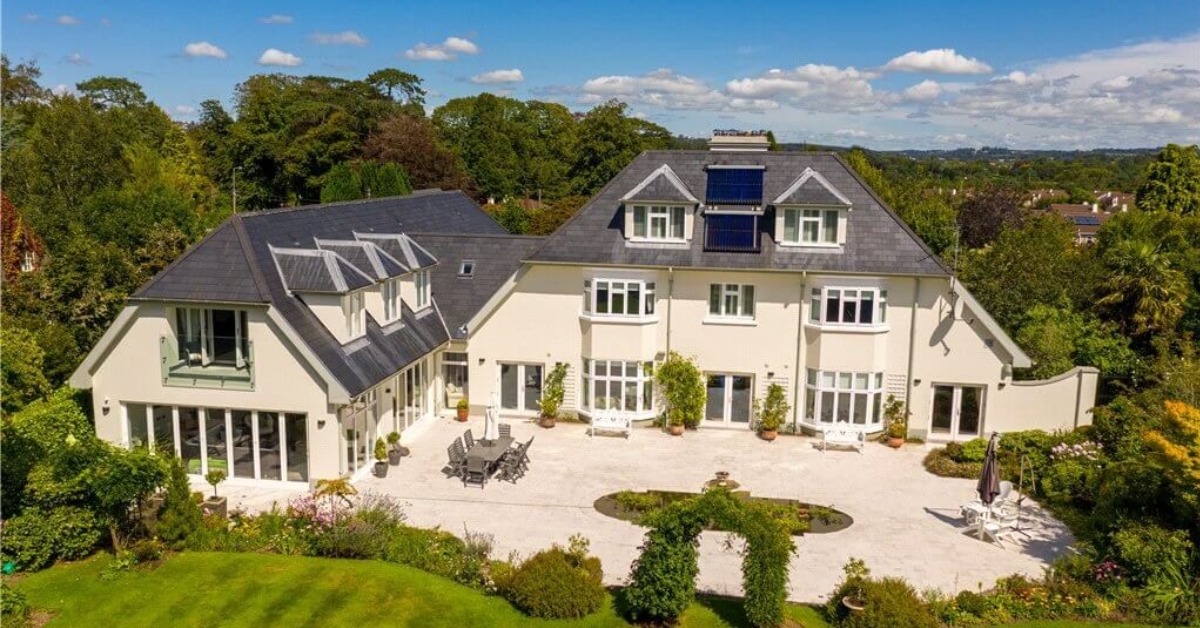 Liverpool Deputy VC Louise Kenny set to make millions from sale of mansion whilst laying off dozens of staff
28 May 2021

Staff on strike against redundancies at the University of Liverpool have accused the pro vice chancellor of being 'out of touch' and 'drunk on power' after it was revealed she has been trying to sell a luxury €3.25 million pad in Ireland whilst taking an axe to the jobs of health researchers.
Louise Kenny, executive pro vice-chancellor at Liverpool, is cutting 32 jobs in the university's Faculty of Health and Life Sciences - a move which prompted 1,300 staff to go on a three-week strike, which began on Monday 24 May.
But it has now come to light that the architect of the cuts has put her palatial residence on the market for no less than €3.25m. The university staff set to lose their jobs branded the discovery 'sickening'.
Kenny is widely seen as the architect and executor of the attack on 32 health jobs, having reportedly told staff that she needs "the headroom" for a new research centre. The job cuts are being carried out using unprecedented 'yank and rank' tactics, where staff are selected for redundancy based on sham (and potentially illegal) performance metrics.
While Liverpool vice-chancellor Janet Beer takes home some £410k per year, as reported by the Liverpool Echo, Kenny's salary is not disclosed by the University. P-VC Kenny will not be short of cash, though, once she has sold her six bed, nine bath, 6,100ft² mansion, in County Cork, Ireland.
The property listing, filed in the 'luxury' section, opens: "Set behind wrought iron electric gates lies a meandering driveway under a canopy of mature shrubs and trees which leads to Kennitt House."
This gated, meandering driveway was a particularly appealing feature of the property for P-VC Kenny, who told the Irish Examiner back in November that she 'knew within seconds of going up the drive, with the 'eleven-second' rule that tells you it's right, that we'd found the perfect home.' The Irish Examiner feature also boasts of 'rare varieties' of plant sourced from Kew Gardens, and a gardener's quarters. It goes on to reveal that the property's name, Kennitt House, is an amalgam of Kenny's surname and her husband's.
The €3.25m mansion is still on the market, so Pro-VC Kenny is likely to still be splitting her time between promoting the luxurious property and sacking health researchers.
A member of staff on strike at the university, who wished to remain anonymous out of fear of reprisals, said: 'It's frankly sickening that whilst 32 of our colleagues face the prospect of losing their livelihoods, the architect of this brutal attack on jobs boasts about selling a multi million euro mansion. This is further evidence of how out of touch and drunk on power university top brass have become. It is time they stepped out of their mansions, withdrew the redundancies, and listened to the staff who have kept the university running throughout the pandemic - and the students who want to see their learning conditions improved, not further degraded.'
Liverpool UCU branch president and academic-related member of staff Anthony O'Hanlon said: 'Higher education is defined by staggering inequalities between incompetent, high-salaried bosses and the talented, underpaid staff who keep the sector running. We find it especially distasteful that Kenny, while overseeing a brutal attack on health jobs which will damage research and cause our members hardship, is also busy boasting about and trying to sell her luxury pad.
'If universities were managed by the staff that actually do the work, higher education would be in a much better place. Instead, they are being run into the ground by an unaccountable and out-of-touch elite, of which the regime at Liverpool is a perfect example. These job cuts must be cancelled now.'
Last updated: 28 May 2021