•
•
•
•

Three days of strikes begin tomorrow at University of Leicester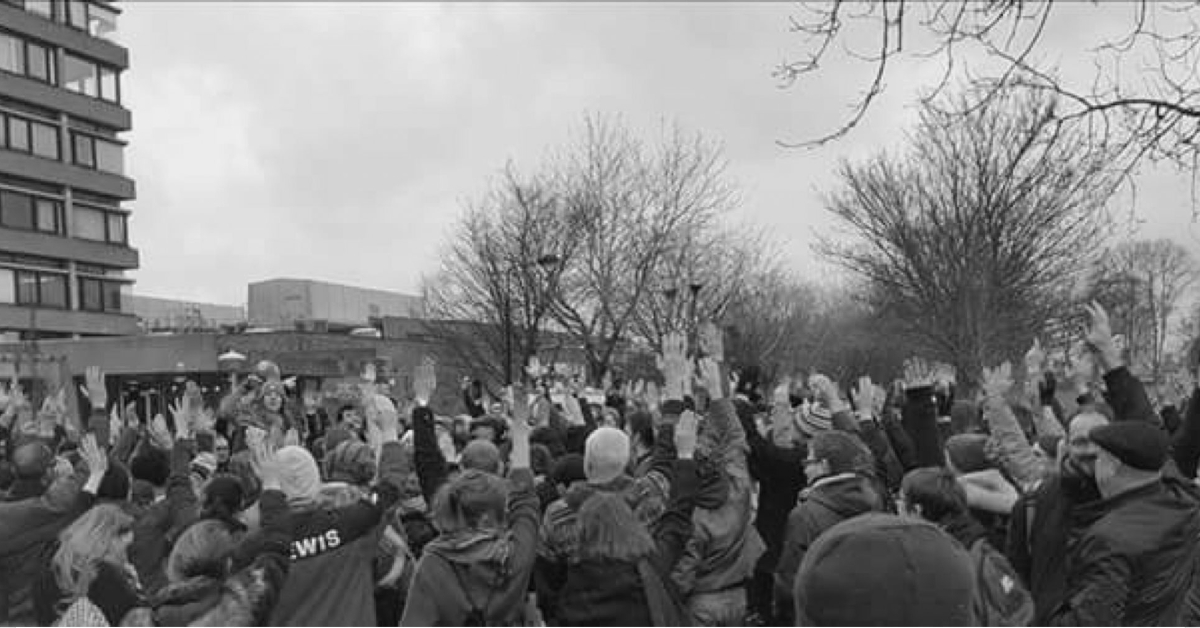 Three days of strikes begin tomorrow at University of Leicester
8 June 2021

Staff at the University of Leicester will down tools tomorrow in the first of three continuous days of strike action as they fight against 26 compulsory redundancies.
The strikes come after around 70% of staff who voted in an industrial ballot said yes to strike action to stop the sackings. University of Leicester vice-chancellor Nishan Canagarajah has since handed the 26 staff their redundancy notices, and they are set to lose their jobs from Tuesday 3 August. 72 senior Leicester staff and professors have written to University of Leicester's executive board setting out concerns that some staff have been targeted for redundancy because of the intellectual approaches of their research, which they say is a serious threat to academic freedom.
A marking and assessment boycott by university staff has also now entered its second month. The marking boycott and strike action are both taking place during the crucial end of year examination period, meaning disruption for the university will be especially severe.
UCU has additionally hit Leicester with the ultimate sanction of a global boycott, meaning the union is asking its members, other trade unions, and the international academic community to boycott the university. This includes not speaking at events, accepting invitations to give lectures, or applying for jobs at Leicester. Since the global boycott began last month at least 19 events have been cancelled, indefinitely postponed or moved elsewhere.
Professor Canagarajah had originally to planned to cut 60 jobs from 145 staff placed at risk of redundancy in January 2021 as part of his strategic plan 'Shaping for Excellence'. Since then, at least 115 staff have left the university, many having been pressured into taking 'voluntary' redundancy. Almost 60 more have been forced into alternative roles, many of which are on worse contracts.
Five academic departments have been impacted by the job losses. These include business; maths; informatics; neuroscience, psychology & behaviour; and English. Staff in three professional services units have also lost their jobs, including frontline library staff and educational specialists in the Leicester Learning Institute.
The university previously sacked over 100 precariously employed tutors and lost over 50 staff to voluntary redundancy in 2020. Professor Canagarajah is now seeking to move to phase 2 of 'Shaping for Excellence', which will impact vital professional services teams including IT services; the research and enterprise division; and learner services, such as the 'AccessAbility Centre'. Further compulsory redundancies have not been ruled out.
UCU general secretary Jo Grady said: 'Staff are taking three days of strike action because University of Leicester vice-chancellor Nishan Canagarajah is insisting on needlessly sacking 26 of their colleagues and harming student provision. It is shocking that instead of choosing to protect important areas of research, and jobs that are crucial to student learning, Professor Canagarajah would rather trash the reputation of the university and face strike action, a marking and assessment boycott, and the continuation of a global academic boycott.
'There is still the opportunity for strike action to be called off. But as it stands staff have been left with no choice. The vice-chancellor is killing staff morale and chasing world leading researchers out the door. He is completely detached from reality. Unless Professor Canagarajah immediately withdraws the threat to jobs and comes to the negotiating table, the university senate and council need to assert their control so we can resolve the dispute in the interest of current and prospective students, as well as staff.'
Last updated: 8 June 2021