•
•
•
•

Landmark agreement guarantees pay rise and job security for over 4,000 Open University staff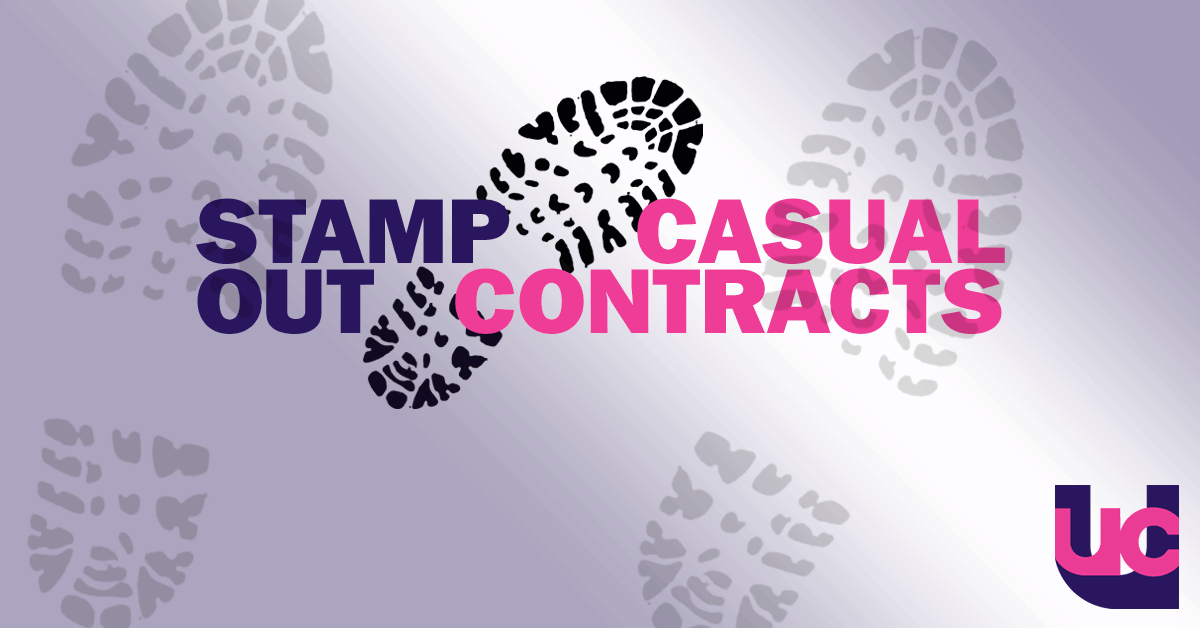 Landmark agreement guarantees pay rise and job security for over 4,000 Open University staff
7 July 2021

New contracts will be 'life changing' for associate lecturers, says UCU
UCU welcomed a transitional agreement reached with the Open University (OU) to ensure improved pay and job security as the university moves more than 4,000 associate lecturers onto new contracts.
After originally agreeing new contractual terms for associate lecturers in 2018 for implementation in autumn 2021, in March OU backtracked and announced a delay.
Following extensive negotiations, UCU and the university have now signed a legally binding agreement which came into force on Tuesday 29 June. This ensures the OU will implement the new permanent contract in August 2022 and puts measures in place so that associate lecturers don't lose out from the contract delay.
The interim measures OU has agreed mean that from October 2021 associate lecturers will benefit from the main elements of the permanent contract. These include:
a 10-15% uplift in pay including additional annual leave and staff development allowance
an annualised salary that includes all elements of work, not just module teaching. Previously most associate lecturers were unpaid over the summer
no redundancies or loss of duties before being moved onto the new permanent contract in August 2022.
This contract agreement is a crucial step in ending casualised work, particularly the constant need to re-apply for teaching work even after years of OU employment. It also ensures OU associate lecturers can for the first time demonstrate regular income and job stability for rental and mortgage applications.
OU was founded in 1969 and is the largest university in the UK for undergraduate education. It offers flexible part-time study, supported distance and open learning for undergraduate and postgraduate courses.
OU UCU branch president Caitlin Adams said: 'After the university's sudden announcement of a contract delay in March, this legally binding agreement will ensure more than 4,000 associate lecturers do not suffer any detriment and can rely on the university's promise to implement the permanent contract in August 2022. UCU has been campaigning and negotiating for years to improve the conditions of associate lecturers. This agreement provides guaranteed job security and a pay rise, which is absolutely life-changing for our members.'
UCU general secretary Jo Grady said: 'This is a significant moment which is down to a sustained and monumental effort from UCU staff and members who haven't shied away from demanding security for associate lecturers.
Last updated: 7 July 2021