•
•
•
•

IFS report shows huge increase in college funding needed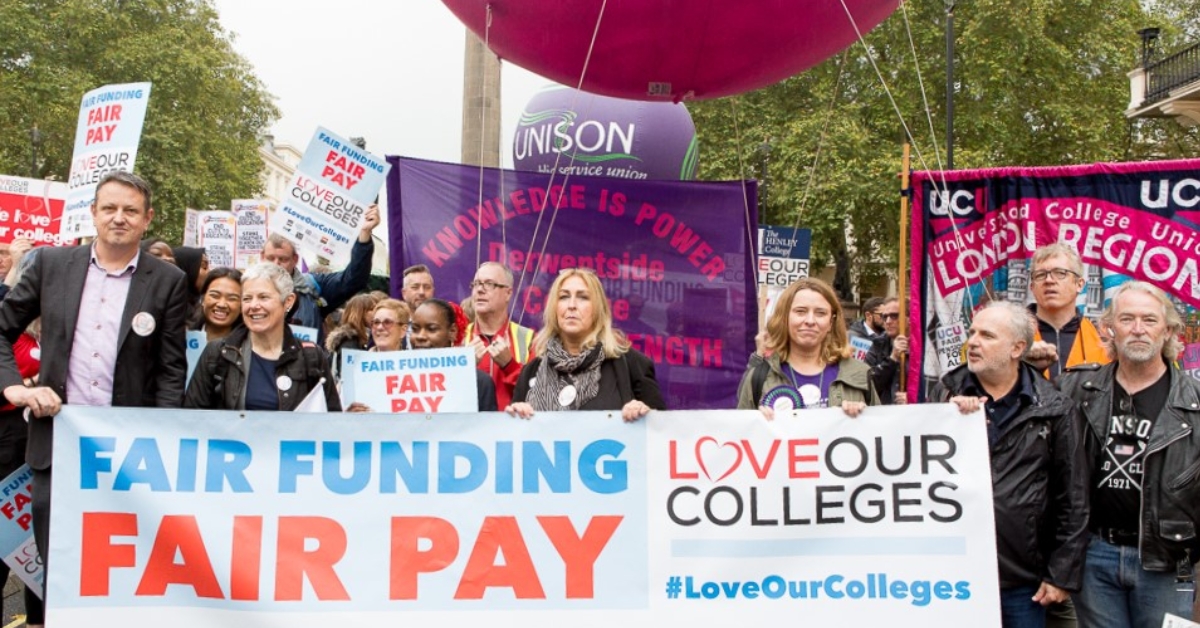 IFS report shows huge increase in college funding needed
18 August 2021

UCU said college staff have seen their pay slump over the past decade, and urgent action needs to be taken to attract and retain staff so colleges can meet demand from students.
The union was responding to a report from the Institute of Fiscal Studies into college and sixth form spending, which shows that an additional £570m is needed to meet rising numbers of students.
UCU general secretary Jo Grady said: 'The increase in student numbers is a vote of confidence in the dedicated staff who work in our colleges. But those same staff need no reminder that more money is needed to meet student demand, and that action must also be taken to address a crisis in pay, which has plummeted 30% in the last decade and will see staff in English colleges walking out on strike this autumn.
'As the report makes clear, increases in government funding do little to address the sustained cuts that have previously been visited on the sector, which have pushed it to breaking point. Ministers need to realise that you cannot deliver a top-class college education, or recruit and retain excellent teachers on the cheap.
'The government needs to use autumn's spending review to funnel funding into further education so that colleges can meet the needs of students, pay staff fairly and level-up the country.'
Last updated: 19 August 2021