•
•
•
•

Intimidation of trade unionists in Hong Kong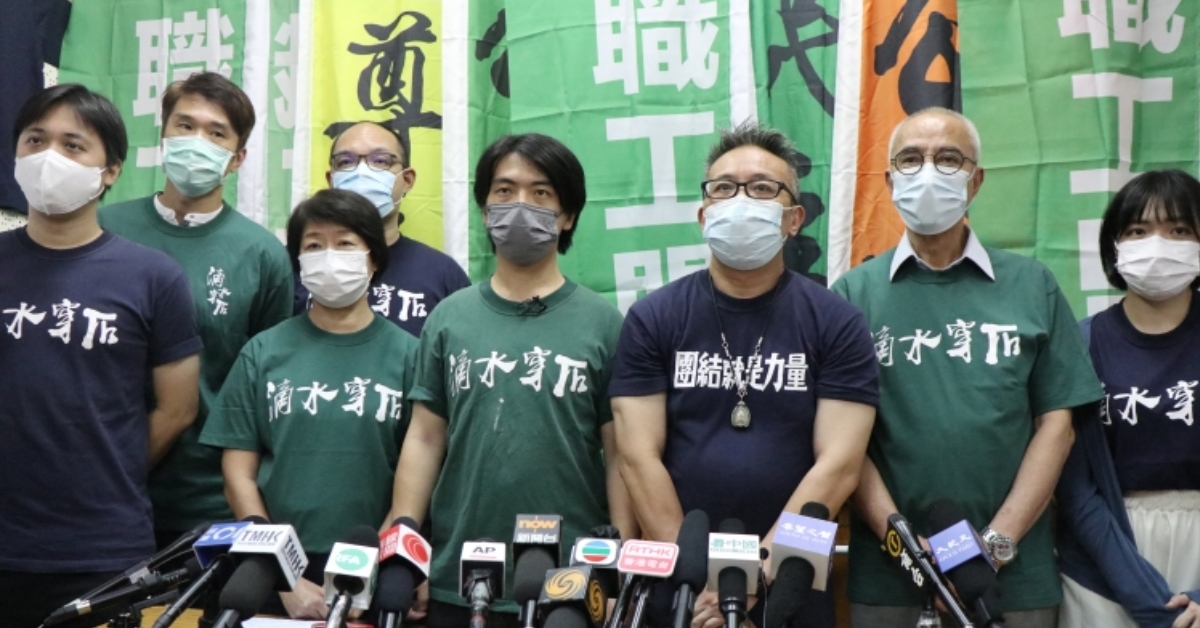 Intimidation of trade unionists in Hong Kong
14 October 2021

The International Trade Union Confederation (ITUC) - the global voice of the world's working people - has issued a statement regarding the increased attacks on trade unions in Hong Kong, including the forced disbandment of the Hong Kong Confederation of Trade Unions (HKCTU).
You can read the ITUC statement here.
In line with Congress policy in support of labour activists in Hong Kong and China, UCU has added its name to an international statement condemning the intimidation of Civil Society Organisations in Hong Kong.
Last updated: 19 October 2021