•
•
•
•

Half of UK university staff showing signs of depression, report shows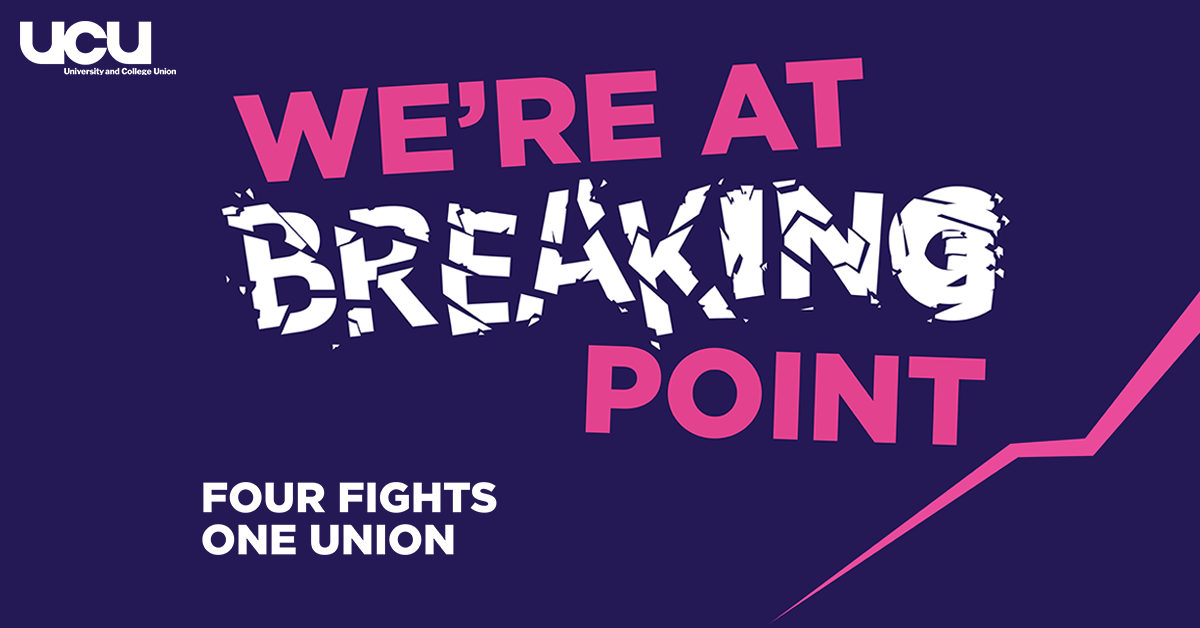 Half of UK university staff showing signs of depression, report shows
28 October 2021

A new report that reveals a widespread workload and mental health crisis in universities should 'shame every single vice chancellor in the UK', said UCU.
The report by Education Support paints a picture of staff being pushed to breaking point with unsafe workloads resulting in one in five academic staff working an extra 16 additional hours per week, the equivalent of an extra two days' work on top of their contracted hours.
The report comes as UCU ballots staff at 146 universities over pay and working conditions. The union is demanding nationally agreed action to address excessive workloads and unpaid work; action to address the impact that excessive workloads are having on workforce stress and mental ill-health; and that workload models and planning take into account Covid related changes in working practices.
The report's findings include:
over half (53%) of those surveyed showed probable signs of depression
almost eight in 10 (79%) respondents said they need to work very intensively, often or always
almost a third (29%) reported feeling emotionally drained from work every day
one in five academics (21%) work an extra two days (16 hours) per week on top of contracted hours.
The report, 'Supporting staff wellbeing in Higher Education', is based on research from 2,046 academic and academic-related staff.
UCU's ballots in UK universities opened on 18 October and close on 4 November.
UCU general secretary Jo Grady said: 'This report makes for stark reading, but sadly won't come as news to the thousands of university staff who have been pushed to breaking point by their own employers. Over half of those surveyed are showing signs of depression, whilst almost eight in ten report regularly intense workloads. These figures should shame every single vice-chancellor in the UK, who rather than criticising university staff balloting for strike action over these issues, should demonstrate they take the welfare of their workforce seriously.
'This crisis hasn't happened overnight, and staff have been calling for action to tackle unmanageable workloads for years. However, university management have been more interested in chasing student tuition fees, cutting pay and attacking pensions, leaving worn out staff barely able to cope.
'Staff know full-well that industrial action will cause disruption, but these statistics are a timely reminder as to why staff have been left with no choice. Students and staff alike will benefit from an improved culture in our universities, that treats staff as valuable human beings, rather than a transactional resource that can be picked up and dropped whenever.'
Last updated: 28 October 2021