•
•
•
•
•

Your pension is not their surplus: vote by Tuesday to defend USS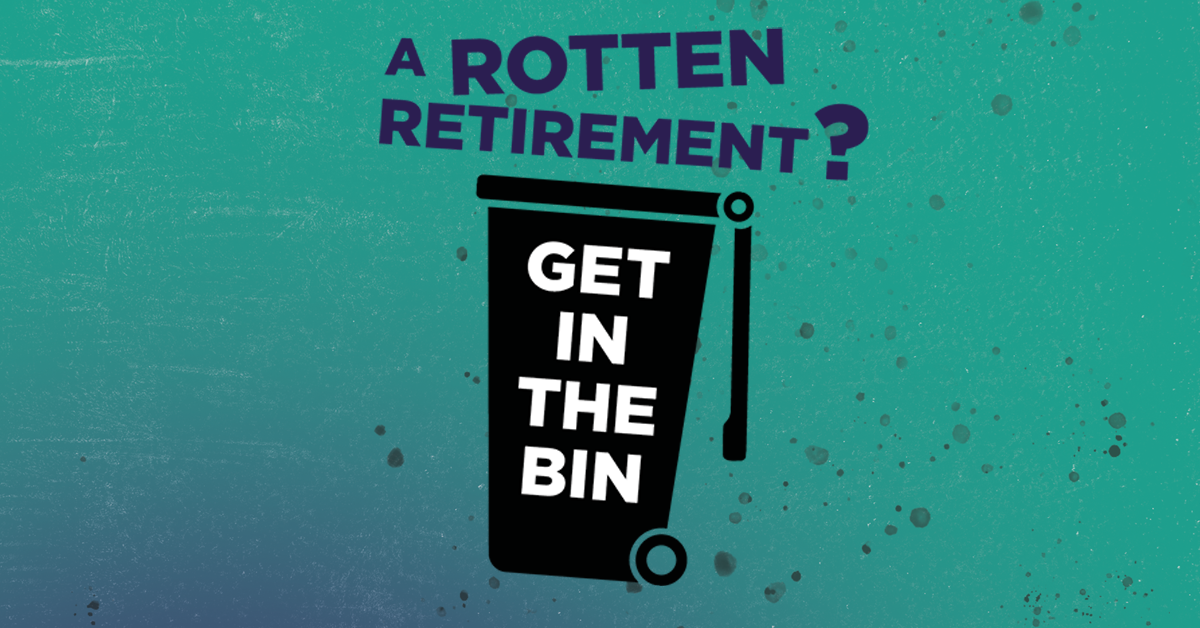 Your pension is not their surplus: vote by Tuesday to defend USS
1 November 2021

If you wanted an explanation of why employers have chosen to cut your USS pension benefits, you can hear one straight from the horse's mouth, in this recording of a presentation by the University of Edinburgh's vice-principal.

The vice-principal states that the university has achieved a larger than expected surplus, 'first and foremost' because of lower than expected employer contributions to USS pensions.

He describes that outcome as 'fantastic news'.

He says the university feared that 'negotiations would drag on for quite some time'.

The reason why negotiations did not drag on is because employers chose to force through a package of cuts, without paying a penny more than they currently pay to protect benefits.

Employers refused to consider alternative proposals from UCU that would require them to increase their contributions by just 3.5 percentage points — an amount which USS has said employers could afford.

Do you agree that a university's surplus is 'fantastic news' when it comes at the cost of a decent retirement?

A pension is a deferred wage. If your employer tried to impose a 20-25% cut to your wages in a single year, you wouldn't accept it. You shouldn't let them do the same thing to your pension just because you won't feel the impact until you retire.

Employers can afford to protect benefits - you just heard one of their representatives admit it. But sadly, having the truth on our side isn't enough. We also need to build enough collective power to make employers improve their offer.

That starts by voting YES for industrial action to defend your pension.

Official USS modeller confirms UCU's estimates of benefit cuts

USS has finally made it possible for active scheme members to get a full picture of what their benefits will look like under the employers' cuts, by releasing a new modeller today*.

You can read more in our updated USS FAQs.

The modeller uses the information possessed by USS about any benefits members may have accrued so far, and adds it to projected future benefits. Because of this, the overall figures provided by the modeller are likely to be larger than those provided by the modeller which UCU released in May.

However, in terms of the impact of the employers' cuts on the benefits you will build up in future, the USS modeller reinforces the deeply worrying picture provided by our own modeller.

The USS modeller indicates that:
the impact on the guaranteed ('defined benefit') part of your pension could be worse than the impact indicated by UCU's modeller
the overall cut to retirement benefits for newer members of USS could be around 25% (taking the non-guaranteed, defined contribution element into account, as well as defined benefit)
your guaranteed annual pension will continue to get even worse after you retire, because of the extent to which your annual payments will fall short of CPI inflation.
There is no escaping the damage that will be done to members' retirement benefits and security under the employers' changes, especially for those who are newer members of USS. And don't forget - these latest cuts come on top of a decade of detrimental changes that have already left a typical member £240,000 worse off.

If your branch misses the 50% turnout threshold, even if it's just by one vote, everyone in it will be unable to take industrial action.

It's not their surplus, it's your pension. Vote to defend it by posting your vote as soon as you can, and no later than tomorrow, Tuesday 2 November.

Jo Grady
UCU general secretary
Last updated: 11 July 2022